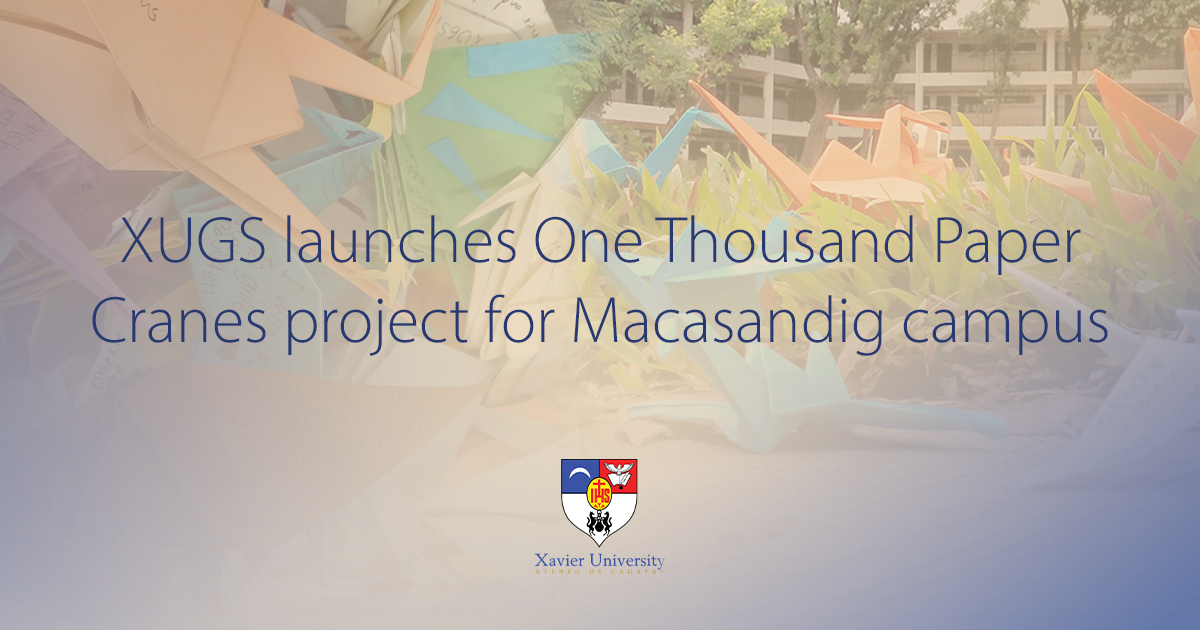 CAGAYAN DE ORO CITY, Philippines – Legend says that if you fold a thousand paper cranes, your wish will come true.
The XU Grade School, through its Campus Ministry Office, has launched the One Thousand Paper Cranes Project on April 13 through a Facebook post.
The project encourages all XUGS pupils, faculty, staff, parents, and alumni, to submit at least one paper crane using an origami sheet or a short/A4 colored paper.
The Campus Ministry Office aims to hang the colorful paper cranes at the Macasandig campus as a "way of honoring its memory."
As part of the One XUGS Consolidation Project, all classes and school activities will be conducted at the Pueblo campus in the Basic Education Complex, located in the uptown portion of Cagayan de Oro City, beginning SY2022-2023, subject to the COVID-19 safety protocols.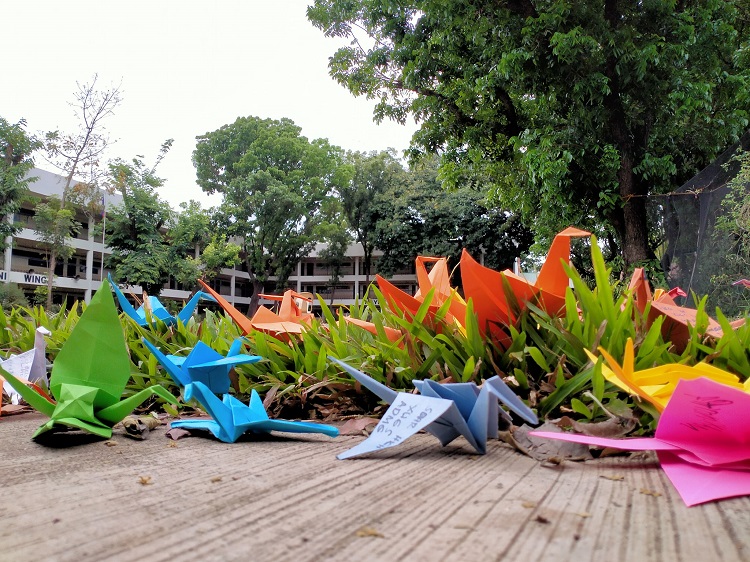 Pupils took a break from their online classes and started folding paper cranes.
Teacher Karen Samante, during a Facebook Live session on April 16 with Fr Frank Savadera SJ, invited the XUGS community to submit paper cranes in the designated drop boxes or course them through their respective learning supervisors.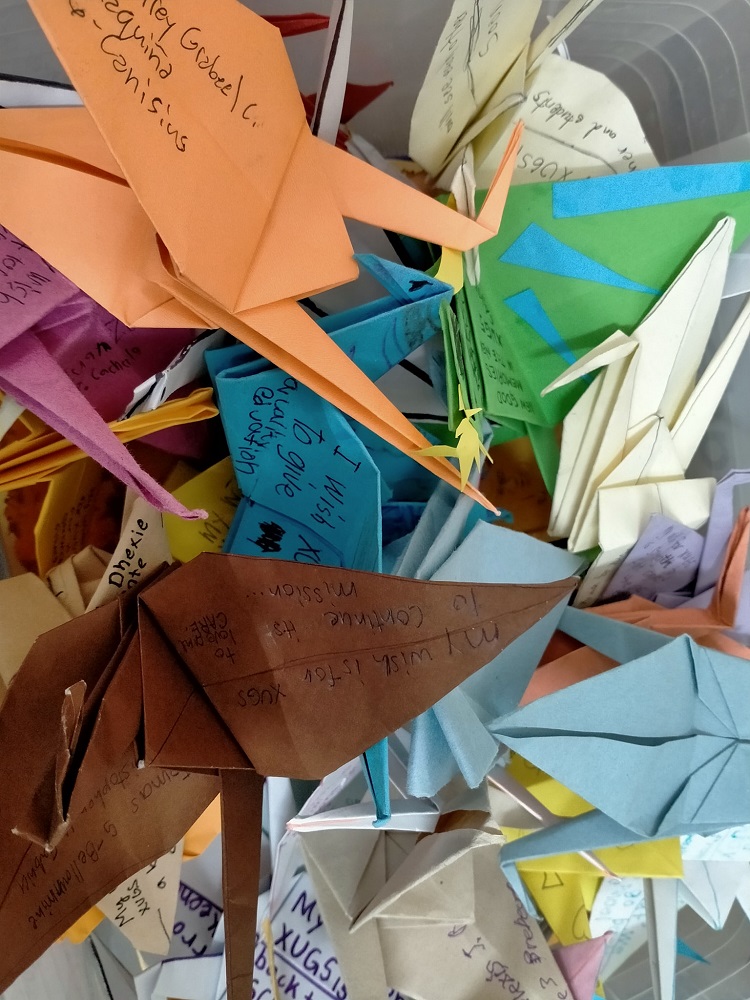 The said Facebook post also provided simple steps on how the XUGS community can join in the project:
Step 1: With the help of your learning supervisor, create your own crane using origami paper or any short/A4 colored paper. Follow the demonstration shown in this video: www.youtube.com/watch?v=KfnyopxdJXQ
Step 2: On one side of your crane, write your hopes and wishes for a better future for the entire XUGS family.
Step 3: Take a picture of yourself holding your paper crane and send the picture to this link: forms.gle/G5hGSFCfnBunXtCt8
Step 4: Ask someone to drop your paper crane in the designated box at the Macasandig and Pueblo campuses on or before April 29.
Earlier this month, Xavier Ateneo also asked the community to share their fondest memories at the XUGS Macasandig campus using the hashtag #SalamatXUGSMacasandig.
Stories, videos, photos, and links shared will form part of a special tribute to the campus "that has been undeniably special to all of us." ▩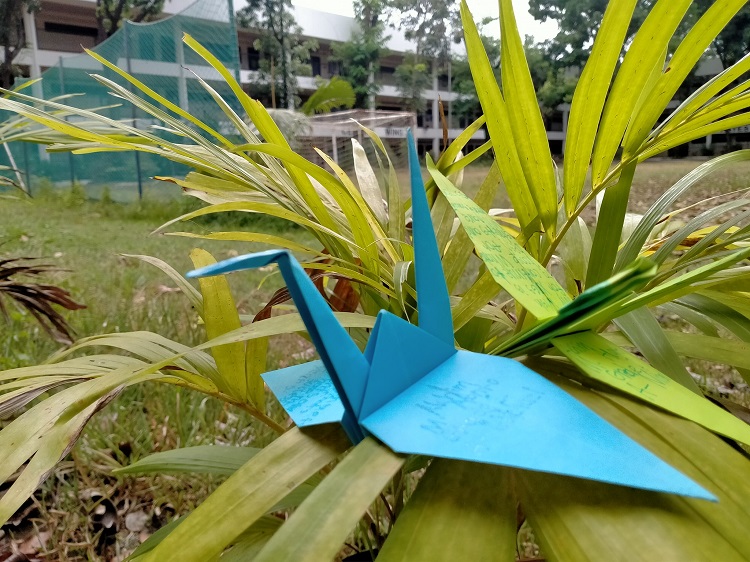 All photos courtesy of XUGS Campus Ministry Office