By: John Esteward Carcosia
National Service Training Program (NSTP)
The efforts of the Xavier University National Service Training Program (XUNSTP) can be traced back long before the pandemic started.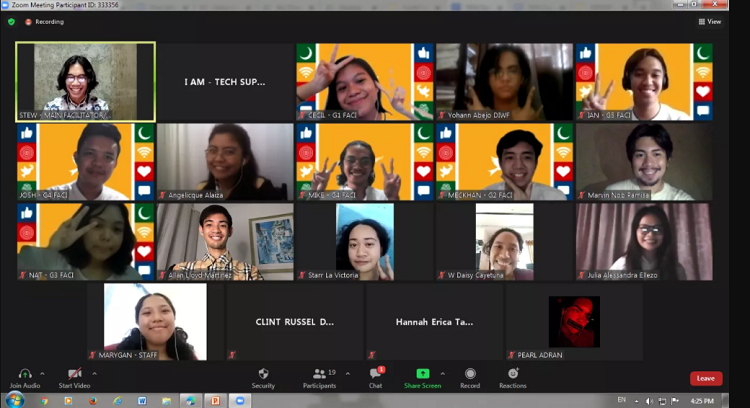 "We consider the community service of our students as peace-building activities. The work that they do from Information Education Campaigns on Basic Marine Ecology, Disaster Risk Reduction Management, Health, Solid Waste Management, and Traffic, Tutorial Learning Program, to Preventing Violent Extremism contribute to peace efforts. We also have a module on Mindanao Peace and Development that every NSTP should go through," says Dennise Gonzales, OIC of XUNSTP.
In school years 2018-2019 and 2019-2020, two classes, NSTP YB and NSTP AGC1, were deployed to Cagayan de Oro High School and Carmen National High School, respectively. Section NSTP AGC1, composed of Agriculture First Year students conducted series of sessions on Preventing Violent Extremism to the Open High School (OHS) students of Carmen NHS.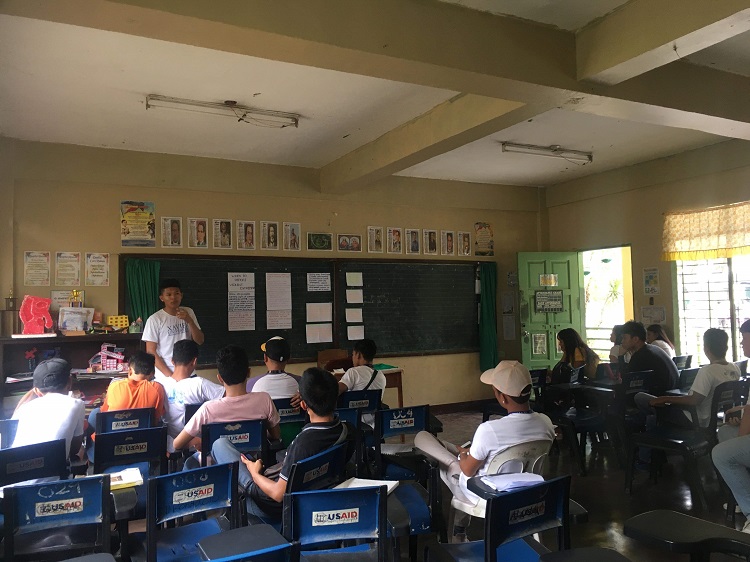 "I was afraid that I couldn't fully discuss the topic well because it is a heavy and serious matter, but we have delivered it well because I think there is a need," Kaye Alfanta, NSTP AGC1 student.
NSTP AGC1 sought to boost the understanding of the OHS Students in terms of the nature of violent extremism, its key parts and tools, and its preventive measures through simplified educational materials and creative activities. From October 2019 to February 2020, the students also discussed the framework of Violent Extremism, how to identify Extremist Groups and Actions.
Dennise Gonzales said that "the NSTP students labored hard in making others aware of the dangers and serious implications of Violent Extremism. This is just one of the ways of Xavier University to form students to be peacemakers. We also allow the students to participate in the activities of the Mindanao Week of Peace, and it the Urban Container Gardening campaign called "Veggies in a Bottle" for victims of Violent Extremism in Marawi"
To date, XUNSTP is still active in forging partnerships with organizations campaigning on Preventing Violent Extremism to benchmark inputs that are beneficial to every Atenean enrolled in the program and consequently, sharing the same mission and vision. One of the organizations XUNSTP partnered with is I Am Mindanao for its "YOU Caravan for Peace."
I am Mindanao
But February 2021 was not a good start for Joshua Delos Reyes, a twenty-one-year-old peace advocate and current team leader of the peace campaign, I Am Mindanao. The National Task Force to End Local Communist Armed Conflict (NTF-ELCAC) posted on its Facebook Page enlisting Xavier University as a hotspot of NPA recruitment, that colleges and universities are 'breeding grounds of the Communist Party of the Philippines - New People's Army (CPP-NPA).
"The allegation was ultimately baseless and used unverified information," says Delos Reyes.
With more than three years in peace-building, Delos Reyes emphasized that I Am Mindanao, one of the University's flagship campaigns for peace, will double its efforts and extend more partnership to promote peace not only in the university but across Mindanao.
He also adds that the recent red-tagging is a serious threat to our freedom of expression and right to live peacefully.
"Red-tagging is the act of naming or accusing individuals and/or organizations of being communists or terrorists, with this, I think red-tagging is everywhere and our defense could be our constitution," he adds.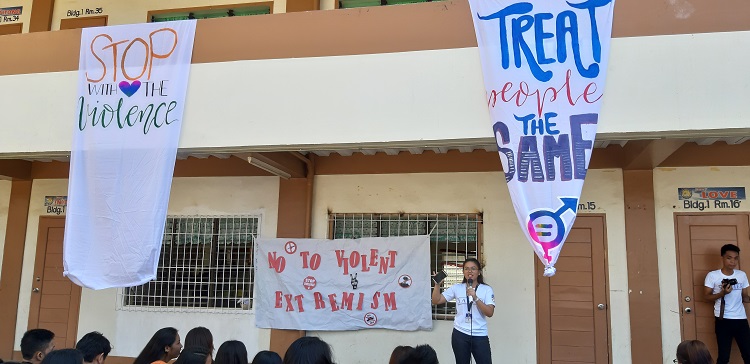 YOU Caravan
YOU Caravan also known as Youth Online United Caravan is a three-hour virtual workshop, which seeks to capacitate the youth in countering violent extremism and hate speech both online and off.
"We are gearing a new installment for this year targeting youngsters, and XU-NSTP has made it available for both of us to deliver our objectives," says Joshua Delos Reyes.
I Am Mindanao has been active in peacebuilding activities since 2016 targeting public officials, students, mothers, and for this new installment, youth across Mindanao.
"The youth are the world's most crucial asset in peacebuilding," Joshua adds.
The United Nations Educational, Scientific, and Cultural Organizations (UNESCO) have stated in a study that youth resilience is highly dependent on their social, political, and economic environments. They also added that youth empowerment and opportunities for participation are key components in building their resilience.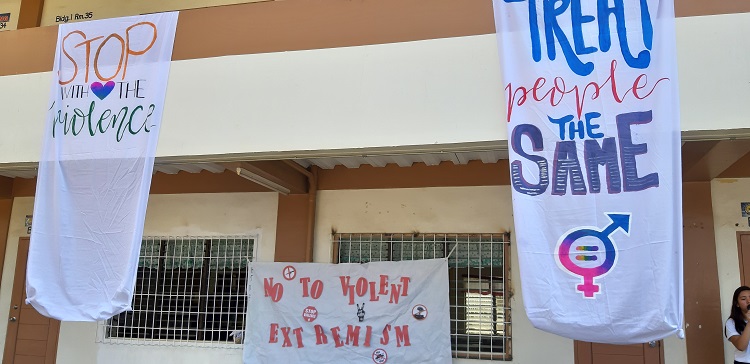 "Our youth are vulnerable these times because we have shifted online and extremist groups had advanced its platform also," said Nathalie Paler, Core Member of I Am Mindanao.
According to a recent study from the United Nations Institute for Training and Research (UNITAR), violent extremists view the pandemic as an opportunity for expansion. As governments restrict public gatherings, travel, and mobility, some activities have been inevitably shifted online. This shift follows an increase in recruitments from violent extremist groups on social media and in other online forums.
I Am Mindanao and XU-NSTP believe that to intervene in the major concern for peace, the YOU Caravan is a great platform to inform and capacitate youth across Mindanao about violent extremism in the new now.
Currently, the YOU Caravan has reached more than 300 youth in the City and neighboring municipalities since its kick-off last February. With the full support of XU-NSTP and the help of the XU Development Communication Society and Department, I Am Mindanao is fulfilled to close its installment this June and plans to sustain the partnership with XU-NSTP in promoting peace in Mindanao.
"We are halfway to achieving our objectives, and I thank XU NSTP for providing us resources to deliver the best for our youngsters, we will not stop."