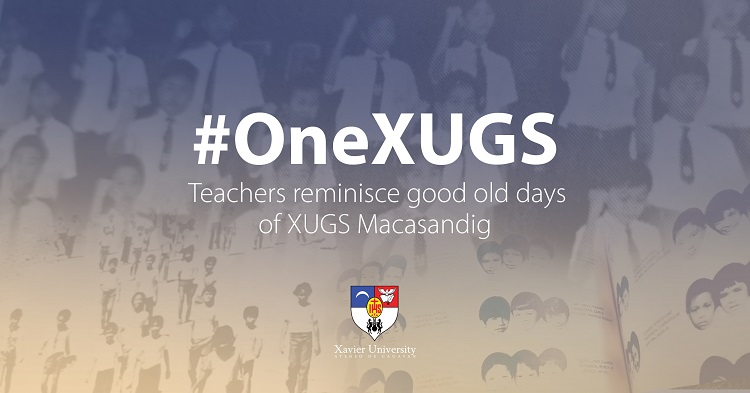 CAGAYAN DE ORO CITY, Philippines — Past and present teachers and administrators ruminate the early days of the grade school campus in Macasandig for the collective video tribute dubbed "Salamat XUGS Macasandig."
"The grade school had to be moved away from the main campus," shared former teacher and principal Flerida Nery. "For some reason, we were told that we were very noisy and the priests at Loyola House were heavily disturbed because of the running around and shouting of the boys; we had kindergarten up to Grade 7 then," she recalled in jest.
While XU Grade School started operations in 1941, it was only in 1970 when it was transferred to a new site in Macasanding from the Corrales campus.
"It was in SY1970-1971 that we started in the Macasandig campus," Nery added. "This SY2020-2021 is our 50th year."
The first structure built in XUGS Macasandig was the Daigler building that housed the library and the auditorium. It was shared then with the all-girls grade school pupils of Lourdes College.
When asked how was your community life back then, Nery answered: "It was collegial. We were a family, very close-knit ... and Father [Theodore Daigler SJ] was the father of the family."
Fr Theodore served as school headmaster from 1966-1972 and in 1975.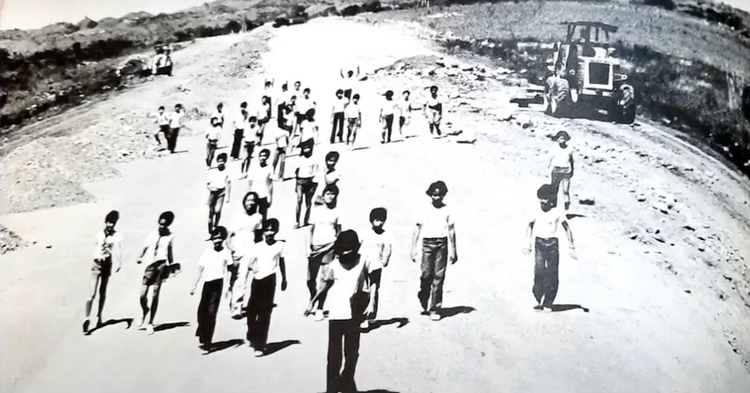 Providential experience
XUGS Macasandig Assistant Principal for Administration and music teacher Liz Bautista described her experience as "providential," as she shared, "I met then-Fr George during the most difficult place; it was at a wake of a former classmate."
Fr Jorge Hofileña, or "Fr George" as he was fondly called, served as the principal and chaplain in the XU Grade School for about 18 years.
Teacher Liz met with Fr George the following Monday and he asked her, "Do you know how to teach?" to which she answered "Yes" as she was already teaching music to children from other places.
She recalled Fr George asking her, "Can you report the following Monday?"
Many great years passed and Teacher Liz is still with XUGS. "The rest became history," she said.
"You can just imagine teaching in an all-boys classroom!" Teacher Liz recounted. "But I have learned to love the children and our classroom, which was still wooden back then.
Retired preschool teacher Susanet Bangoy also shared a similar experience, saying, "From 1986, after my graduation, Fr George took me and asked me if I am willing to teach kinder."
She immediately answered, "Yes, I love teaching small kids." She has continued teaching at Xavier and learned to love Xavier.
In 1990, XUGS started accepting girls in the preschool satellite campus at Terry Hills in Bulua. After a year, a co-ed kinder annex opened at the XU Main Campus.
Family and camaraderie
For retired reading teacher Lilioza Cabagnot, what she treasured the most is the family values at XUGS Macasandig.
"We are like a big family," she shared. "We were into helping each other and it was like 'one for all, all for one.'"
She said her rich experiences in XUGS Macasandig made her "mature as a teacher and as a person."
Teacher Angel Sabelita is also thankful for the community they have in the Macasandig campus.
"I will always go back to camaraderie, sense of belongingness, and support," she said. "Although there were times where I would feel down, there will always be teachers who will lift you up and try to encourage you not to stop."
The Salamat XUGS Macasandig video series was launched on May 7, following a Holy Mass at the campus, as part of the One XUGS Consolidation Project.
Come SY2022-2023, the consolidated XUGS will be fully integrated into the XU Basic Education Complex in Pueblo, along with the Preschool, Junior High, and Senior High School (Academic Track and ALGCIT).
The One XUGS Consolidation forms part of the strategic plan of the university, in line with its educational mission and vision of "becoming a leading ASEAN university forming leaders of character by 2033." ▩ (All photos courtesy of XUGS Archives)