Xavier Ateneo - McKeough Marine Center (MMC) secured a partnership with Pilipinas Shell Foundation Inc. (PSFI) under the MANGREBAY Project to plant 8,000 mangrove seedlings in Brgy. Bonbon, Cagayan de Oro City, Mindanao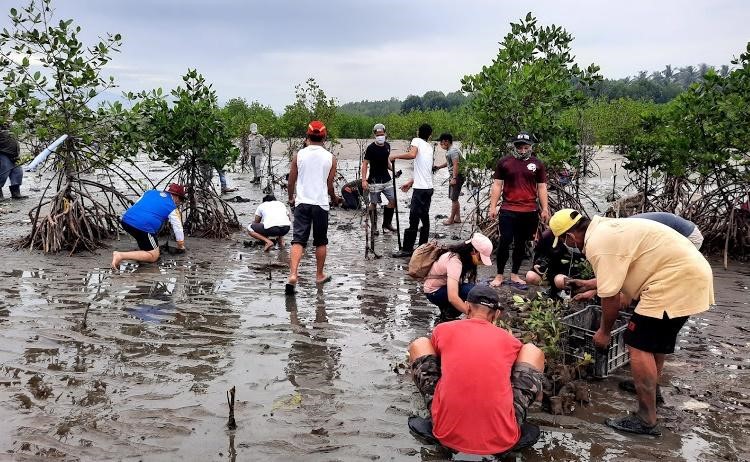 PSFI, Brgy Bonbon, and XU-MMC volunteers conducted mangrove planting on Brgy Bonbon coastal areas
In July 2020, XU-MMC partnered with Forest Foundation Philippines (FFP) and launched the research project, entitled "Strengthening the Capacity of the Peoples' Organizations to Rehabilitate the Mangrove areas in Macajalar Bay (MANGREBAY)" which aims to rehabilitate the potential areas in Macajalar Bay by outplanting 50,000 diversified mangrove seedlings for a year and a half duration of the project. The project also aims to empower the local people by conducting training workshops on mangrove propagation and management, and eventually connect them to partners or private companies for the sustainable management of the project.
Shell Foundation started off by initially funding 2,000 miyapi seedlings last March 30, 2021. Spearheaded by the XU-MMC team, and through the help of the City-LGU and local barangay, a planting activity was successfully initiated. After the proper orientation on safety protocols and proper planting etiquette, a total of 750 seedlings were planted on the coasts of Brgy. Bonbon. The initial planting activity was participated by PSFI-Cagayan de Oro team, members of Brgy. Bonbon Sari-sari Fisherfolks Association (partner POs), and volunteer staff from several Shell outlets in the city. The remaining 1,250 seedlings were planted by the partner POs in Brgy. Bonbon on the following days.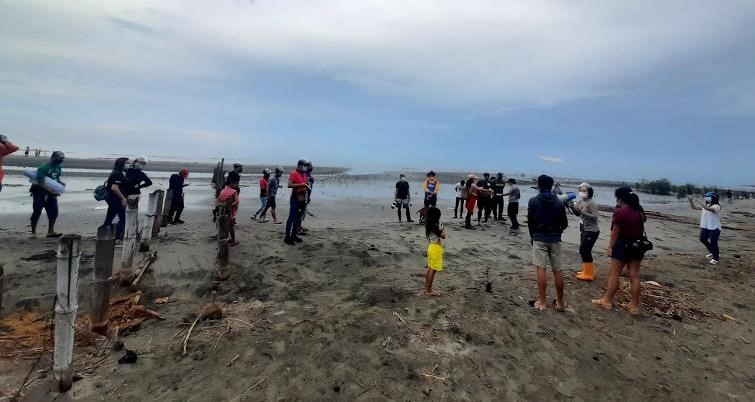 Pre-orientation of volunteers: safety and proper planting protocols was discussed before the planting proper
The rehabilitation of mangroves on our coasts does not start and end by just planting them. In science-based mangrove rehabilitation, factors like bio-physical parameters of the area, as well as preparing for the necessary social requirements, must be deliberated especially during this time of the pandemic. More importantly, the sustainability of the newly planted mangroves after planting was also considered by incorporating scientific monitoring, thus part of the agreement of PSFI and XU-MMC is the integration of scientific monitoring of the newly planted mangroves. Through the help of the trained members of Brgy. Bonbon PO's and under the supervision of the local barangay, the newly-planted seedlings will be monitored regularly to ensure the sustainability of the project.
As the research unit and social development arm of the university in the field of marine science, XU-MMC believes in dealing with environmental issues through the scientific approach, which could help in the sustainable development of marine resources like mangroves and hopefully benefit the majority of coastal communities of the province. Hence, with the support of our partners, XU hopes to continue these advocacies and eventually make the local communities self-sufficient to sustain mangrove rehabilitation along Macajalar Bay.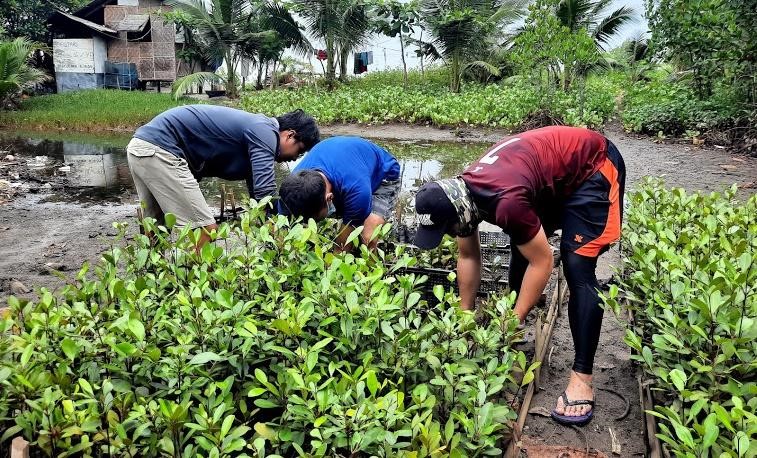 Transport of miyapi seedlings to the planting sites in Brgy. Bonbon, Cagayan de Oro