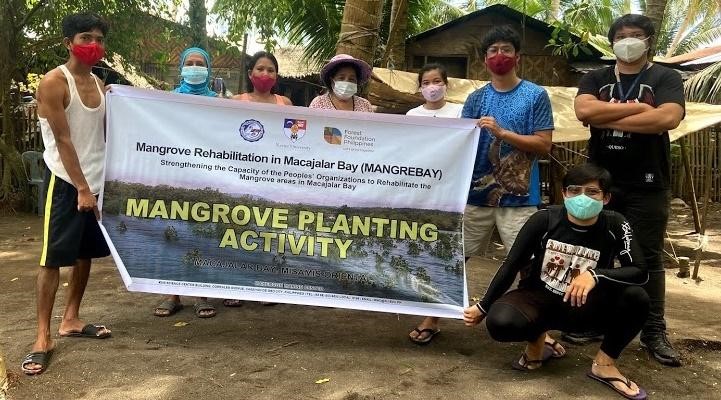 Mangrove Rehabilitation in Macajalar Bay commonly known as MANGREBAY Project under Xavier University - McKeough Marine Center (XU-MMC) conducted several outplanting activities last April 2021 in the municipalities of Kinoguitan and Balingasag in Misamis Oriental. A total of 7,000 miyapi mangrove seedlings were planted on two potential areas in Brgy. Buko in Kinoguitan and Brgy. Binitinan in Balingasag.
On April 15-16, 2021, spearheaded by Chairman Felix Pingkian of Brgy. Buko Fisherfolks Association, approximately 5,000 mangrove seedlings were planted in Bgy. Buko in Kinoguitan. The 2-day planting activity was participated by several representatives from the municipal office, PNP officials, youth volunteers and mostly fisherfolk members of Brgy. Buko Fisherfolks Association. All mangrove seedlings were distributed to one potential area in Brgy. Buko, covering approximately 2 hectares of newly-planted areas.
Another planting activity was conducted in Brgy. Binitinan in Balingasag last April 18 and was participated by members of Binitinan Fishermen Association (partner POs) led by their Chairman Francisco Virtudazo. Unfortunately, due to bad weather conditions during the time, only 650 seedlings were planted on one potential area in Brgy. Binitinan. The members of the partner POs continued planting on the following days totaling the mangroves planted to around 2,500 in the fourth quarter of the project.
Since 2018, XU- MMC, partnered with Forest Foundation Philippines, has been conducting various mangrove development initiatives from mapping, establishment of nurseries, capacity building, skills training and other mangrove rehabilitation start-ups. In line with this, Kinoguitan and Balingasag were two of the four chosen pilot areas in Macajalar Bay in which these areas are given focused support and up-keep as potential mangrove pioneers along the bay. Hence, with this ongoing journey, the team is always grateful for the continued support and cooperation of the Local Government Unit (LGUs), local barangays and most especially the fisherfolk communities of the areas. Kudos everyone!

Outplanting in Kinoguitan, Misamis Oriental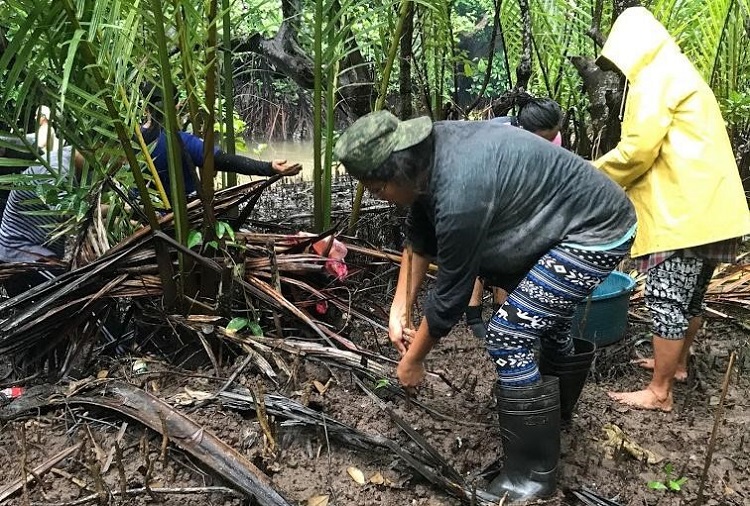 Riverside outplanting in Balingasag, Misamis Oriental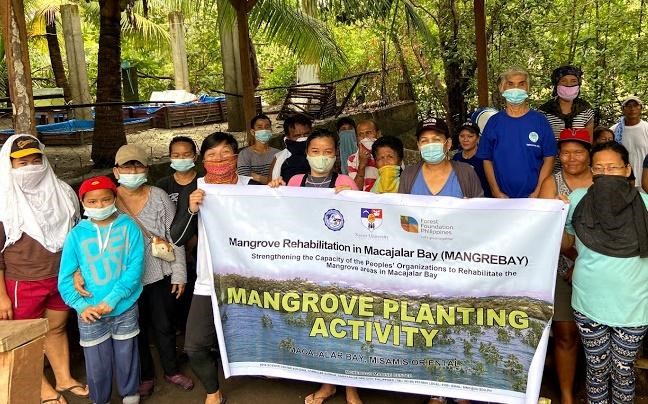 Members of Binitinan Fishermen Association in Balingasag, Misamis Oriental