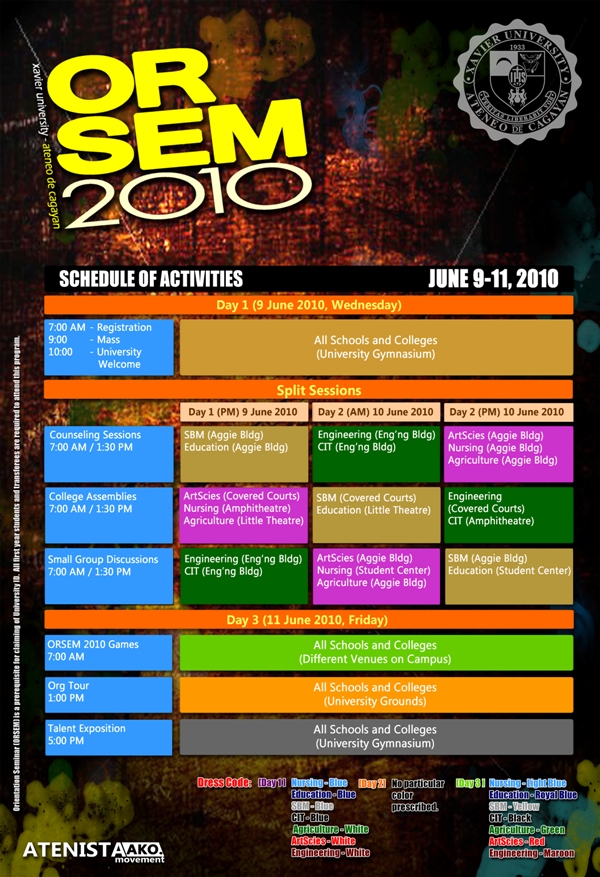 Freshmen Orientation Seminar on June 9-11, 2010.


DRESS CODE:
Day 1
Nursing, Education, SBM, CIT - Blue
Agriculture, Arts and Sciences, Engineering - White
Day 2
(No particular color prescribed.)
Day 3
Nursing - Light Blue
Education - Royal Blue
SBM - Yellow
CIT - Black
Agriculture - Green
Arts and Sciences - Red
Engineering - Maroon
Orientation Seminar (ORSEM) is a prerequisite for claiming of University ID. All first year students and transferees are required to attend this program.