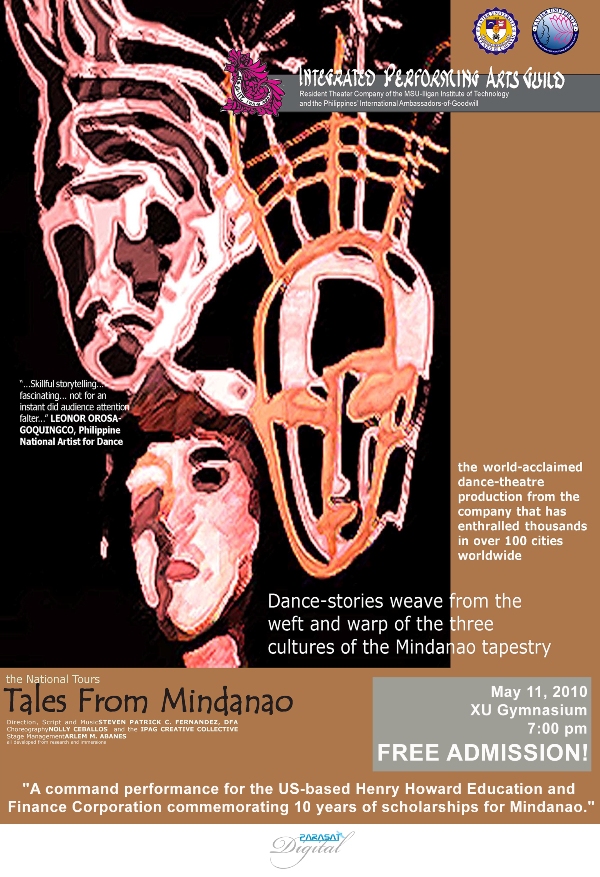 We are happy to inform you that the Integrated Performing Arts Guild will once again bring its fresh repertoire of "Tales from Mindanao" to recognize the Henry Howard Scholars.  This production is slated on May 11, 2010, 7:00 pm at the XU Gymnasium.  This production is free of charge.

In line with this, we would like to invite you, your faculty and staff to watch 'Tales From Mindanao'   We also wish to maximize our audience development by mobilizing about 1000 audiences for this production. Your recommendation and support will help us in promoting effectively culture and the arts in Xavier.

For ticket reservations, please call Jhun Rey Labita at local 2059.