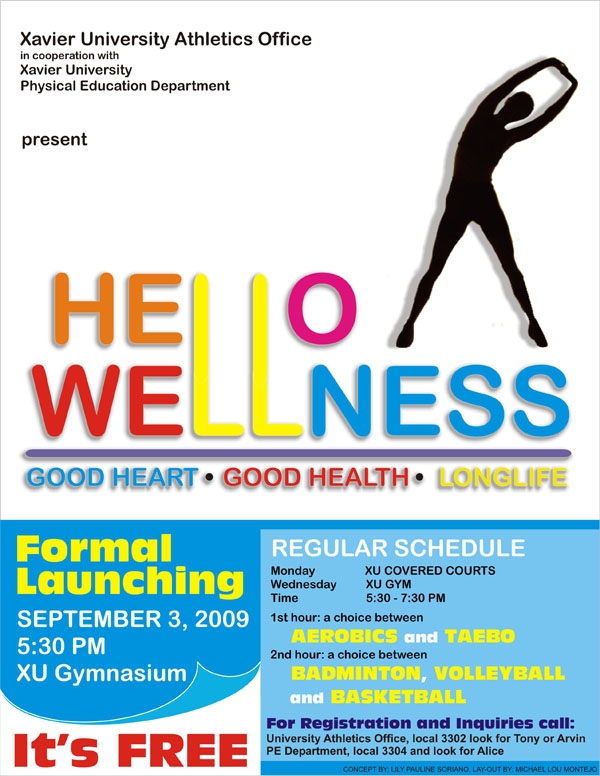 The Office of Mission & Ministry (OMM), the University Athletics Office (UAO) and the Human Resources Office in cooperation with the Physical Education Department formally launched the "XU Faculty & Staff Wellness Program".
This is part of the University-wide Sports Program, which specifically caters to the University's faculty & staff. Its objective is to implement a fitness program which is beneficial to all members of XU Community.
The said wellness program is a twice a week activity for all those interested. It's done every Monday and Wednesday at the XU Main Campus & XU Gym respectively. All participants will experience a fitness program, which involves aerobics & taebo exercises in the first hour (5:30PM-6:30PM) & a choice of badminton, basketball & volleyball on the second hour.