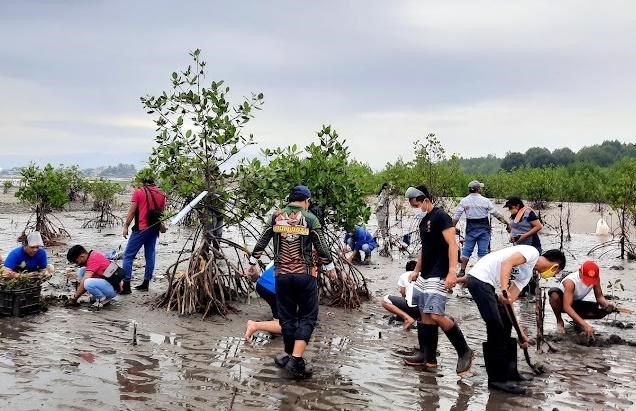 Spearheaded by Xavier Ateneo - McKeough Marine Center (XU-MMC), through the MANGREBAY Project and the efforts from several non-government entities, local government units (LGUs), and the local communities, a total of 21,382 multi-species of mangrove seedlings were planted along Macajalar bay, covering around 7 hectares of the potential areas.
Since the MANGREBAY Project started, several mangrove planting activities were initiated in different coastal areas along the bay. In fact, out of the fourteen coastal municipalities, eight municipalities have already been supported. Through the funding of Forest Foundation Philippines (FFP) and assistance from the local government units, members of the partner fisherfolk organizations from different municipalities have been capacitated on mangrove identification and management through a series of training workshops. This is very important since the partner POs are the people on the ground. They are the ones who will be gravely affected by the mismanagement of these coastal ecosystems. They are also the ones who will directly benefit from the goods and ecosystem services provided by the mangroves.
As of now, the pilot areas in the municipalities of Kinoguitan, Balingasag, and Cagayan de Oro were already planted with multi-species of mangroves produced by the mangrove nurseries of our partner POs. The other coastal areas were supported by different partner companies and organizations. Pilipinas Shell Foundation Inc. (PSFI) supports a portion of the potential areas in Brgy. Bonbon in Cagayan de Oro. FDC Misamis Power Corporation has partnered with Villanueva-MENRO and POs from four barangays to plant miyapi seedlings in Brgy. Looc in Villanueva. MINERGY Power Corporation initiated their mangrove growing activities in the municipality of Lagonglong. Academic institutions and organizations also took part in our cause. St. Peter's College of Balingasag has initiated mangrove planting activities in Brgy. Binitinan in Balingasag. The Philippine Institute of Civil Engineers - Xavier University Student Chapter (PICE-XUSC) gathered funds through webinar workshops and supported the potential mangrove areas in Salay and Binuangan. Also, other organizations like the IC Soriano Foundation, Creative Learning Paths School and XU-Biophilic Society already pledged their support for the upcoming mangrove planting initiatives. All mangrove planting activities were successfully initiated because of the combined efforts from our MANGREBAY project team, partner LGUs, People's Organizations and volunteers from different organizations.
Moving forward, the XU-MMC team still needs support for the remaining 30,000 mangrove seedlings to be planted. Along with the constant rehabilitation efforts, additional training workshops on mangroves will be imparted to other coastal communities of the bay. Monitoring of the nurseries and newly planted areas will also be conducted regularly to ensure the continuity and sustainability of the project. Toting all these plans and strategies on the remaining period of the project, the team is very grateful and still hopes for your continued support of our cause to build resilient communities through mangrove rehabilitation.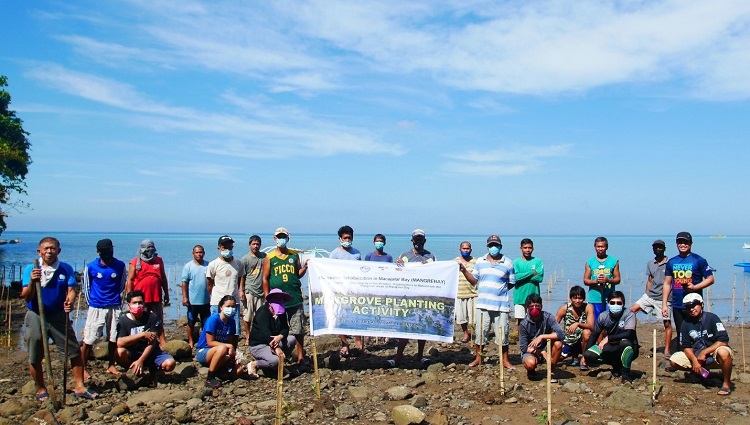 Figure 1. Member of fisherfolks organization with MANGREBAY team during the outplanting in Binuangan, Misamis Oriental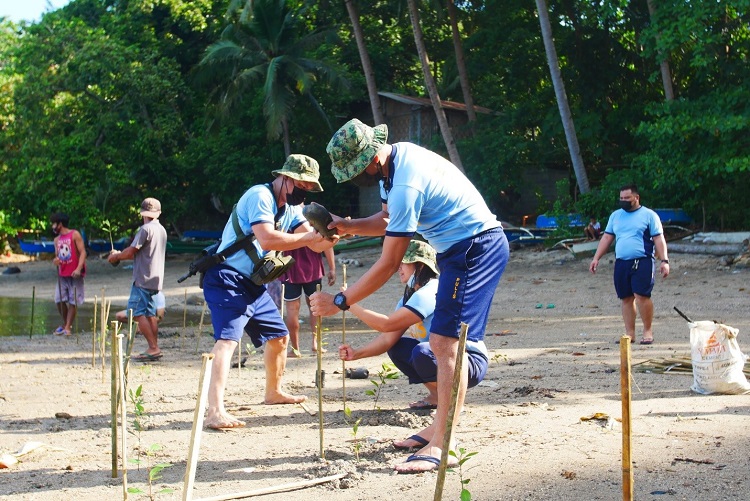 Figure 2. Volunteers from PNP Binuangan during the outplanting activity sponsored by PICE-XUSC