More than 300 returned to Xavier University's Main Campus last December 10, 2021, for their 2nd dose of Pfizer vaccine following the University's 2-day vaccination drive last November 18 and 19. Organized and managed by the City Government and coordinated with XU through the City Health Insurance Office (CHIO), the second part of the vaccination program, accommodated 322 individuals with majority coming from the 12-17year-old category.
The turn-out would have been more but the City Health Insurance Office (CHIO) suddenly informed everyone at the site, when the operation was already ongoing, that only those scheduled to get their 2nd dose on Dec 9 or earlier are qualified. According to the CHIO, this is due to a new DOH guideline of adding one more day interval from the time the 1st to the 2nd dose will be administered. This resulted to disallowing a 2nd dose to those scheduled on Dec 10 (including those who got their 1st dose in XU last Nov 19) even if it's the schedule written on the vaccination card.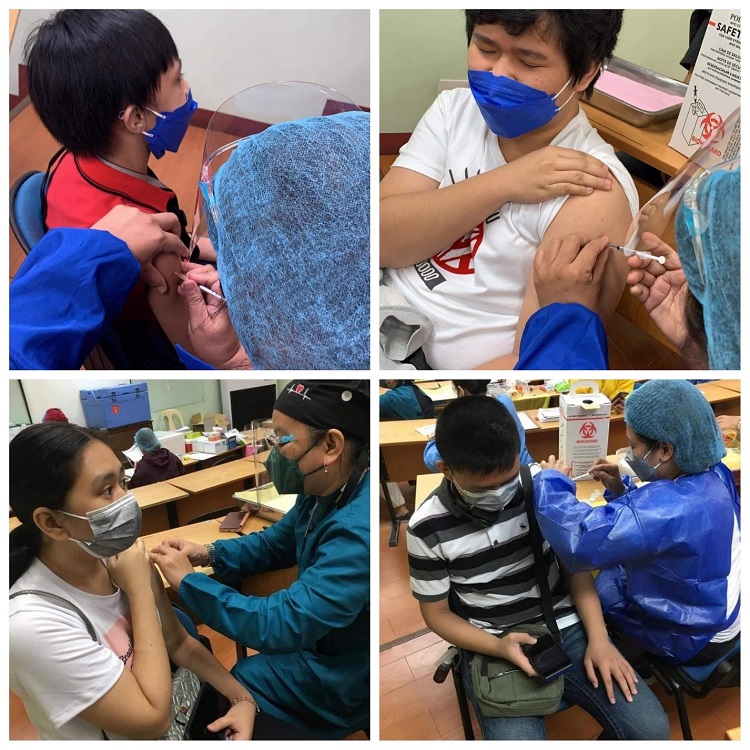 Like the previous vaccination drives held at XU, more than 120 volunteers once again took part in that activity composed of employees from the different units of the University but mostly from the Administration Cluster like CISO (Computing and Information Services Office), SSIO (Safety, Security Information Office) and HSO (Health Services Office) and also of doctors, alumni-doctors and students from Dr. Jose P Rizal School of Medicine, and of students and clinical instructors from the College of Nursing.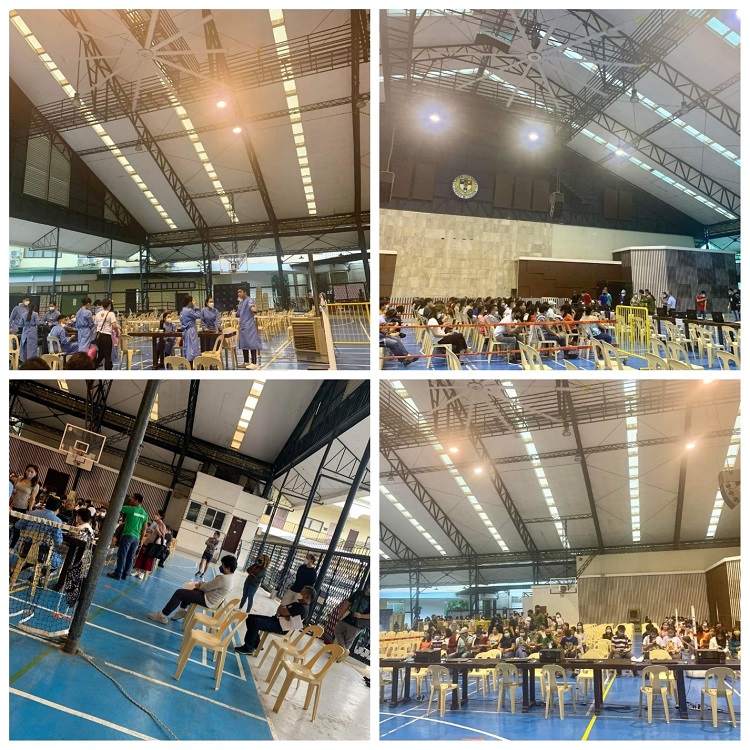 Like the previous LGU-managed vaccination programs,, the 2nd-dose vaccination was conducted at the spacious Covered Courts of the XU Main Campus, following health and safety protocols.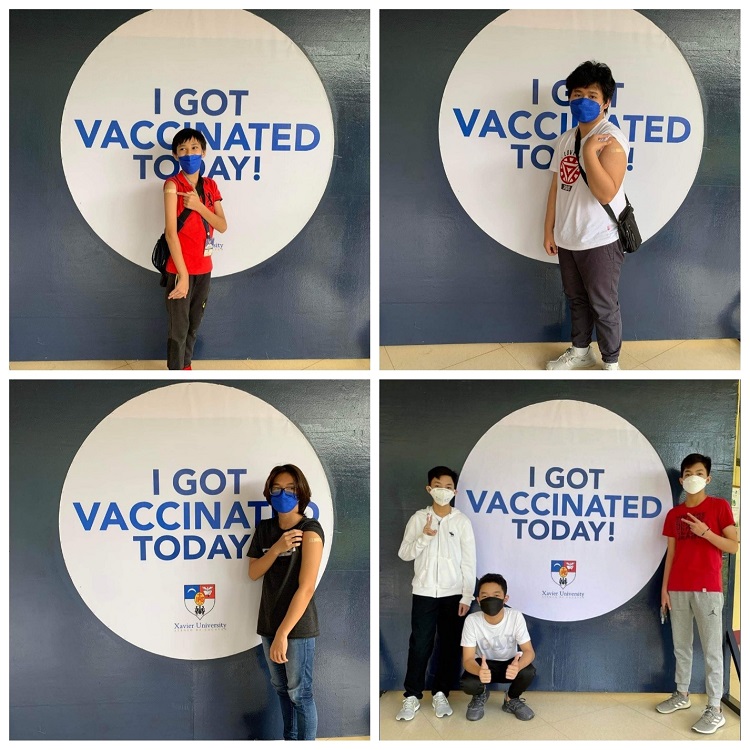 Some snapshots of the students (12-17 year-old group) who got vaccinated last December 10.