More than 1000 members of the Xavier Ateneo community got vaccinated yesterday in the roll-out by Department of Health (DOH) as the University prepares for the impending limited face to face classes for selected courses in Higher Education and ALGCIT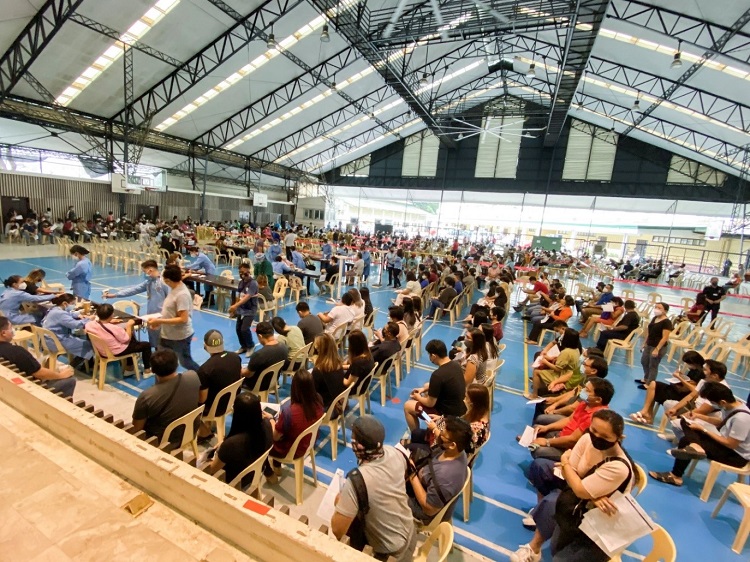 The DOH vaccination rollout was once again held at the covered courts of the XU downtown campus.
From over 1700 who were pre-registered, 1,070 got vaccinated yesterday with 984 or 92% for booster shots. There were 21 who had their first dose and 65 got their second dose from the team of DOH and Northern Mindanao Medical Center (NMMC).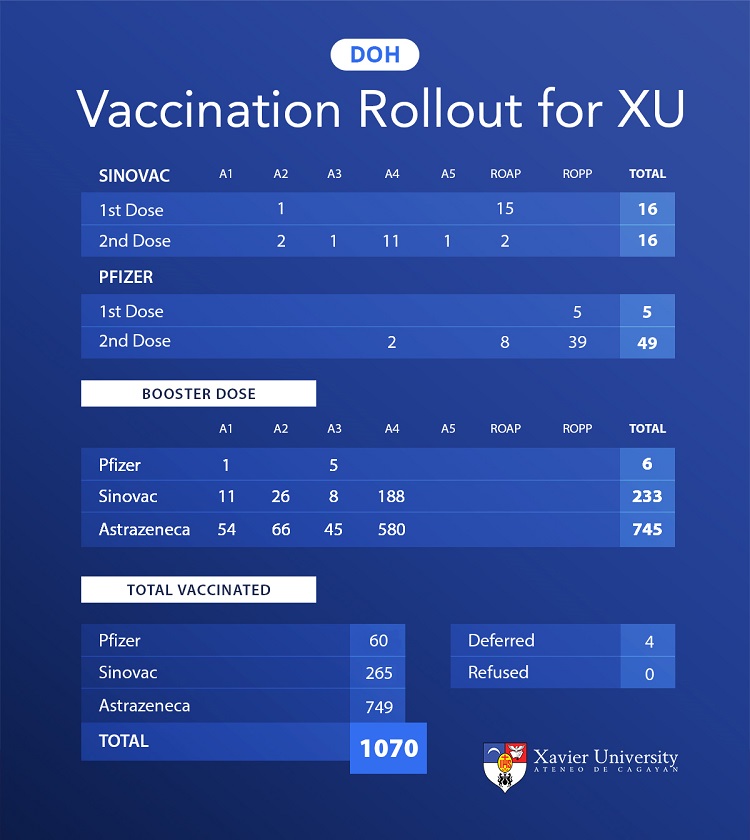 Xavier Ateneo like the previous rollout also came in full force with employees and agency personnel as volunteers, and marshals, and with its own medical team composed of 3 nurses, 2 doctors from the University Health Services Office and 20 students from the College of Nursing. The XU Vaccination Team led by Mr. Ed Sasoy, Dr Jojo Guitarte, Engr. Dex Lo, and Mr Eric Rudinas together with CISO, Security, and PPO did an efficient work in the preparations and actual operations of the vaccination roll out.
The campus was suddenly vibrant with employees and students arriving with their families. And while everyone was happy to see each other, standard health and safety protocols were still strictly followed.

This first collaboration with DOH is the University's contribution in the government's goal of having all Filipinos immunized against COVID-19. University President Fr Mars P Tan, SJ has already approved second vaccination rollout in February again with DOH.