By Cristina Amor T. Cajilla and Mark Gabriel C. Chiong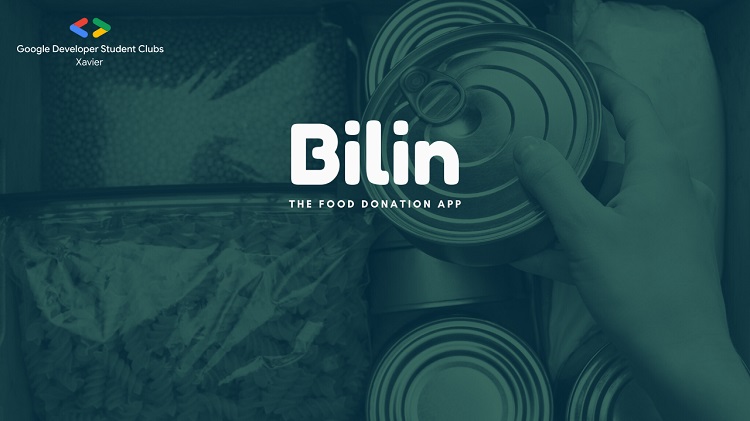 The Google Developer Student Clubs chapter of Xavier University - Ateneo de Cagayan is a student organization that helps students learn, understand, and build different technologies for community growth. Through the leadership of the club's president, a Junior IT student, Mr. Mark Gabriel C. Chiong, the club's moderator, a CCS-IS Chair, Mrs. Cristina Amor T. Cajilla, and the core team, GDSC Xavier participated in the Google Developer's annual Solution Challenge.
The Solution Challenge is an annual competition that invites university students worldwide to develop solutions for real-world problems using one or more Google products or platforms to promote employment for all, economic growth, and climate action, by building a solution for one or more of the UN Sustainable Development Goals. The 17 Sustainable Development Goals (SDGs) were created by the United Nations in 2015 and agreed upon by all 193 United Nations Member States. It aims to end poverty, ensure prosperity, and protect the planet by 2030.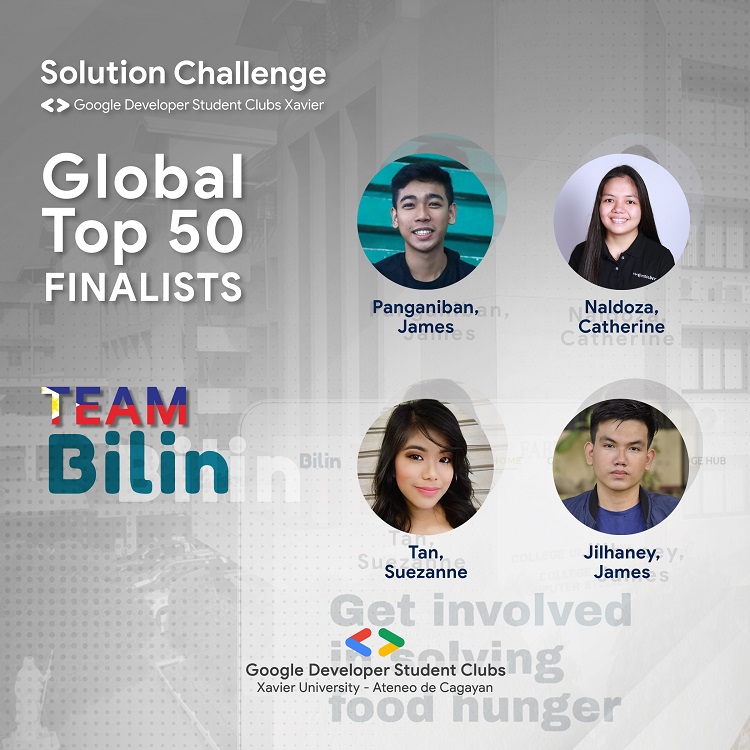 For this school year, aside from having a lot of projects, one of the 5 group participants in 2022 Solution Challenge, made it to the Global Top 50. The group is called Team Bilin with members James Dei Panganiban (BSCS3), Catherine Marie Naldoza (BSIT3), Suezanne Evangeline Tan (BSIT3) and James Patrick Jilhaney (BSCS3). Bilin, a food rescue and donation platform, is a proposed solution that focuses on the 'Zero Hunger' and 'Responsible Consumption and Production' SDGs and is specifically looking to solve the food hunger and food waste problems. It aims to connect forward-thinking individuals and businesses to local non-profit and charitable organizations that are interested in hosting programs, such as food drives and community pantries, using surplus food that is donated and/or rescued through the platform.
As the team vies for the next stage of the competition, Team Bilin, in partnership with XU Social Development Office and Red Cross, will be conducting a pilot test of their solution from May 20 to June 10, 2022. We are inviting the students, faculty members, and staff of Xavier University to participate in this event.
Please visit Bilin's Facebook page for more information: https://www.facebook.com/BilinApp or you could visit Bilin's website on the 20th of May 2022: https://bilin.app
Congratulations! We are proud of XU-GDSC and Team Bilin. We support you!