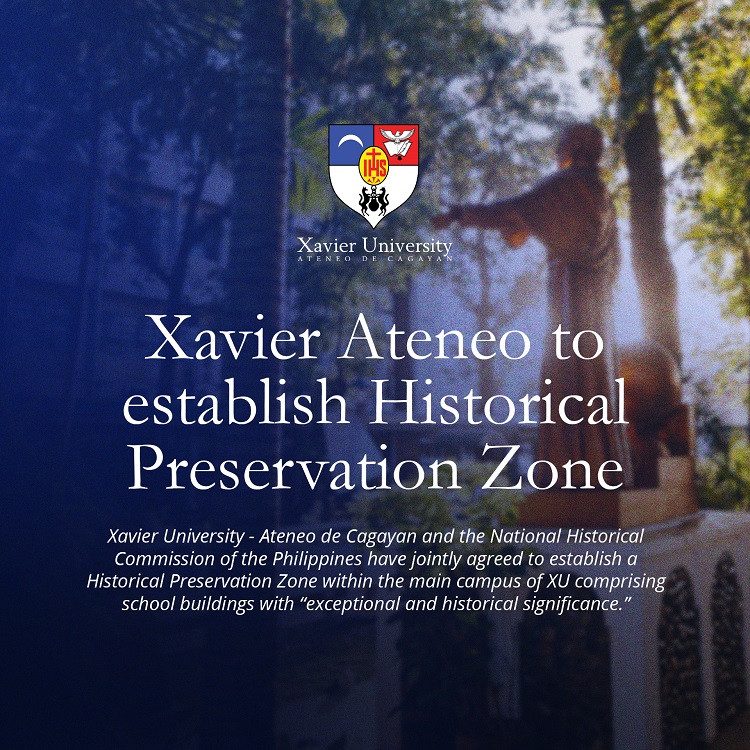 CAGAYAN DE ORO CITY, Philippines – Xavier University - Ateneo de Cagayan (XU) and the National Historical Commission of the Philippines (NHCP) have jointly agreed to establish a Historical Preservation Zone within the main campus of XU comprising school buildings with "exceptional and historical significance."
Following site inspections, the NHCP agreed with University leadership that 8 school buildings will compose the Xavier Ateneo Historical Preservation Zone, namely, the University Church of the Immaculate Conception of the Blessed Virgin Mary, Lucas Hall, Campion Hall, Xavier Hall, Science Center, Old Library, Library Annex, and Museo de Oro (the country's first folkloric museum).
In May 2022, NHCP Chairman Dr Rene R Escalante wrote to XU President Fr Mars Tan SJ, "The NHCP Board of Commissioners appreciates your expression of support to declare portions of Xavier University - Ateneo de Cagayan campus as a historical site."
The NHCP also formally informed that the Commission will honor XU with a historical marker in 2033 when the university turns 100 years old. XU was established by the Jesuits in 1933 and was the first Ateneo school in the country to be given "university status" (in 1958), making it also the first university in Mindanao.
In response, the Board of Trustees and XU leadership welcomed the NHCP recognition and thanked the Commission for its guidance and support. Fr Mars remarked, "As early as 2014, the XU leadership had already petitioned for a historical marker for the University and we are grateful that NHCP welcomed and encouraged our desire to preserve the heritage structures of the University."