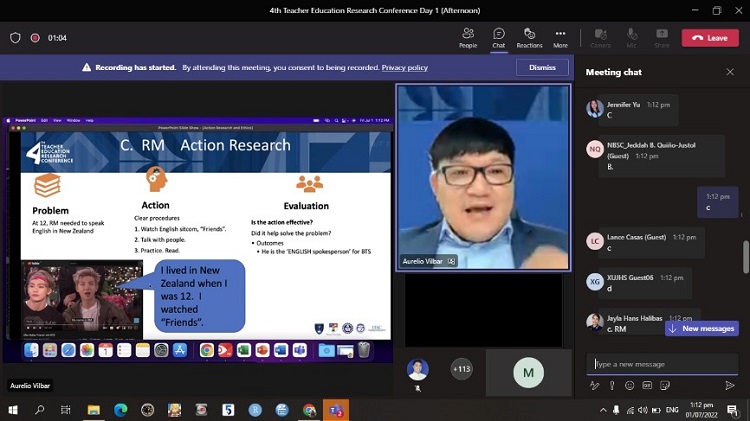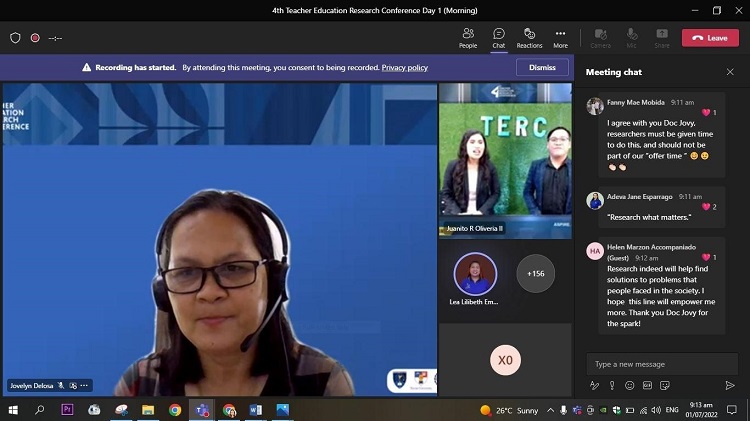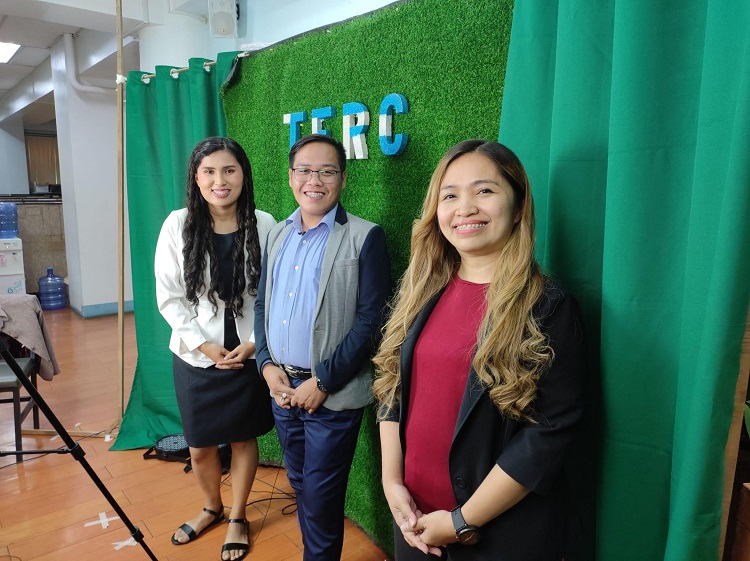 Photos are grabbed from TERC Facebook Page and from Dr. Charity Pagara
The Xavier University-Ateneo de Cagayan School of Education in partnership with the Basic Education departments, Northern Bukidnon State College, and Fr. Hofileña Student Council (SOE Graduate Studies) successfully hosted the 4th Teacher Education Research Conference (TERC) last July 1-2, 2022. The theme of this year's conference is " Aspire. Collaborate. Excel: Strengthening Teaching-Learning Processes and Education Sustainability in the New Normal."
This regional virtual conference aimed to bring together teachers, researchers, pre-service teachers, and educational administrators for lively discussions and reflections, with the goal of sparking new ideas for better teaching and research methods.
"TERC 4 is a venue to share insights, engage in meaningful conversations on research in the new normal", shares Dr. Juliet Dalagan, VP for Higher Education, XU. "We are challenged to always aspire, innovate, collaborate, and excel in research."
The 2-day virtual event was graced by the roster of plenary speakers including Dr. Jovelyn Delosa, the Vice-President for Higher Education of Northern Bukidnon State College, Dr. Aurelio Vilbar, Mr. Arturo Patungan, Jr., Dr. Faustino Tarongoy, Mr. Don Antonio Velez, Fr. Ismael Jose Chan- Gonzaga, SJ, and Ms. Milagros Catherine Rivera.
True to the Theme of Aspire, Collaborate and Excel, TERC 4 day 1 exuded those ACTION WORDS. Fr Mars Tan, SJ inspired the participants to live up to the theme and to continue with concerted efforts, in the conduct of TERC.
The Conference proceeded on ushered by a positive nurturing environment for teacher-researchers. Dr Jovelyn Delosa, the 1st Plenary Speaker, started with listening to the challenges, voices from the field, the reasons for conducting action research, and reflecting on the triumphs/victories and failures which will eventually contribute to improved practice. Dr Aurelio Vilbar on the other hand, galvanized Action Research as a tool to improve practice not only in the academe but also in other sectors where solutions and practical contextualized action steps are demanded.
On the second day, Mr. Arturo Patungan, Jr. talked about topics concerning data analytics, machine learning, algorithms, data mining, and artificial intelligence in the context of improving student outcomes and accelerating research. Moreover, a round table discussion in the afternoon on "Doing Research the Right Way" also paved for meaningful and thought-provoking insights among the discussants and participants. Research ethics is crucial for the integrity of science, the rights and dignity of people, and the ability of science and society to work together. The guidelines guarantee that those who participate in the studies are doing it voluntarily, and they are accurately informed and safe. We should always strike a balance between conducting research and doing it ethically. "Ethics is an essential part of research and good research must always be ethical," quipped Dr. Faustino Tarongoy. Moreso, Ms. Milagros Catherin Rivera reiterated that "in everything we write, we have to speak the truth."
The event was also participated by the plenary reactors, Dr. Cinder Dianne L Tabiolo, Dr. Libby Josephine Abesamis, and Dr. Joel Potane.
Day 1 and 2 Concurrent Topics are a blend of Action and Social research characterized by various creative classroom innovations to address the online platform. Presentations range from Write-Pair-Share Strategy, Inquiry-Based Approach, PREP Framework, Active Notes, Employing Bonus Points, Locking of MS Teams Assessment, Clay Molding as an intervention for Pencil Grip, Flipped Classroom, TPACK framework, and Students' experiences in e-learning platforms among many others.
The research conference offered an avenue for presenter and participants alike to converse and share concerns which led to some future collaborative activities. In all these engagements, the encouragement to publish these research outputs became the resounding chorus.