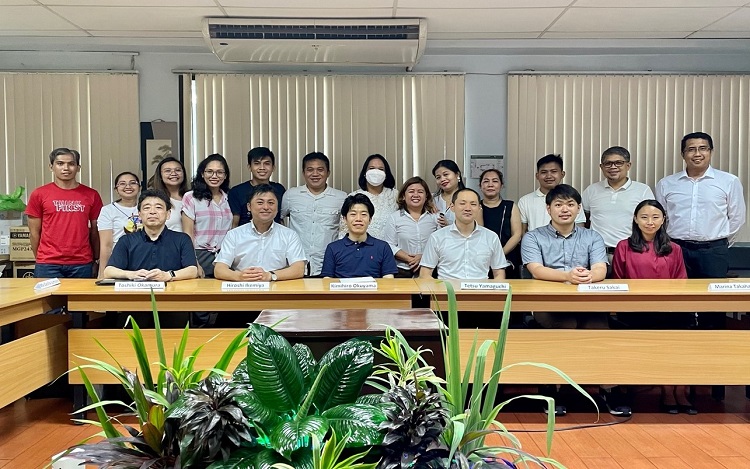 Xavier Ateneo JHS administrators and mathematics department faculty meet with representatives from e-Education, Keirinkan, & Suken at the PAASCU Conference Room last July 14, 2022. Photo from JHS ITS
Xavier Ateneo Junior High School once again welcomed to its Pueblo campus Japanese representatives from e-Education, Keirinkan, and Suken last July 14 for them to have a better understanding of how mathematics instruction was conducted through the school's flexible learning program in the last two years. Dr. Pamela Pajente, junior high school principal, together with key administrators and all members of the mathematics department were present to meet with Toshiki Okamura, Hiroshi Ikemiya, & Kimihiro Okuyama of Keirinkan, Takeru Sakai and Marina Takahashi of e-Education, and Tetsu Yamaguchi of Suken.
"This partnership will not only improve the junior high school mathematics program but also augment the PLUS of our Flexible Learning by providing enhancements to students to fully appreciate Math concepts and to apply them to real-life situations," said Dr. Pamela Pajente, junior high school principal.
Mr. Danilo Zapanta, junior high school mathematics department chairperson, lead the presentation and discussion which included the synchronous and asynchronous delivery of math lessons, formative and summative assessments, mastery / long tests, learning materials design, performance tasks, and video presentations prepared by the faculty.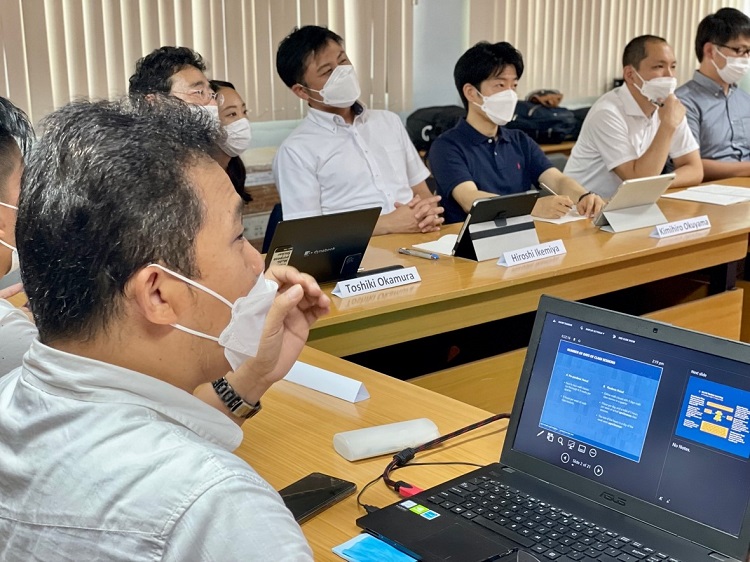 Xavier Ateneo JHS Mathematics Department chairperson Mr. Danilo Zapanta (left) leads the presentation of the innovations in teaching mathematics with the flexible learning program during the pandemic. Photo from JHS ITS
Ms. Lea Lilibeth Emata, junior high school assistant principal for academics, added "This partnership brings collaborative and creative discussions to develop engaging strategies, such as video lessons to deepen Math fluency & empower students to take an active role in flexible learning."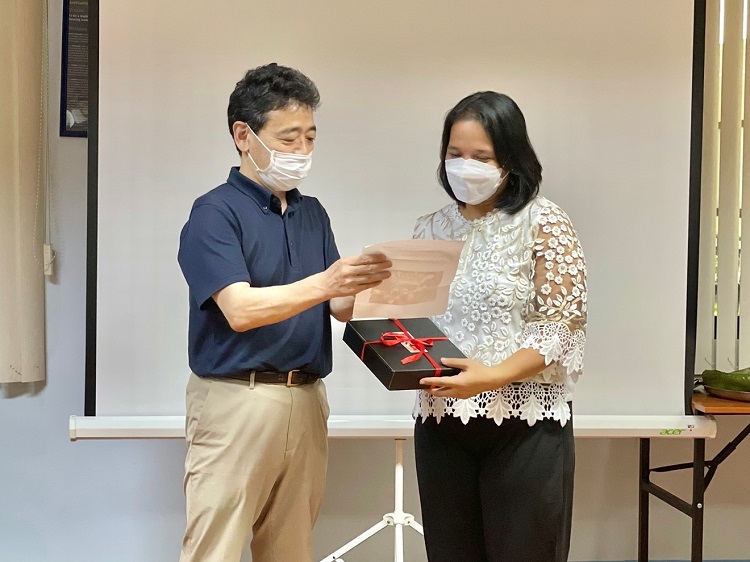 Dr. Pamela Pajente (right) receives a token of appreciation from Toshiki Okamura (left) of Keirinkan on behalf of the visiting group. Photo from JHS ITS