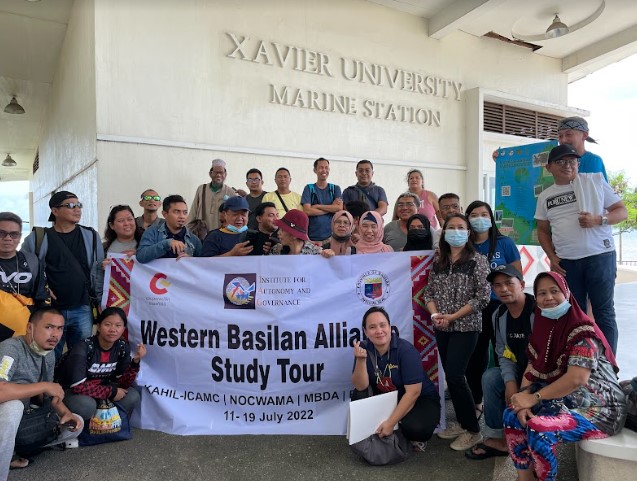 In July 15, 2022, Xavier University- McKeough Marine Center (XU-MMC) represented by Dr. Astrid Sinco , MMC Director, hosted the study tour joined by representatives of LGUs in the Provice of Basilan at Xavier University-Marine Station, Solana, Jasaan.
As part of the Modelling Inter-LGU Alliance in Basilan (MILAB) project, representatives from Western Basilan Alliance (WBA)- composed of the four LGUs in the Province of Basilan- the municipalities of Maluso, Sumisip, Lantawan and Hadji Muhtamad conducted a study tour at the coasts of Macajalar Bay. The aim of the visit was to gain insights and support on the following aspects like scientific and livelihood projects, and possible partnerships with the industries, LGUs and academe in our local area.
The first half of the day was for the learning session where Dr Astrid Sinco shared the recent initiatives done by the organizations in partnership with Macajalar Bay Development Alliance (MBDA) in the past few years (specifically MANGREBAY project); this was then followed by the informal and lively discussion with the participants. After the learning session, the participants went to one of the project site in Balingasag, Misamis Oriental.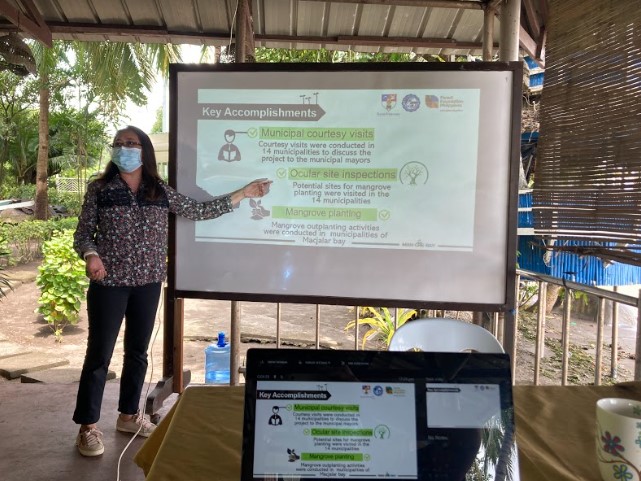 Dr. Astrid Sinco, MMC director, discussed the mangrove initiatives conducted at Macajalar Bay.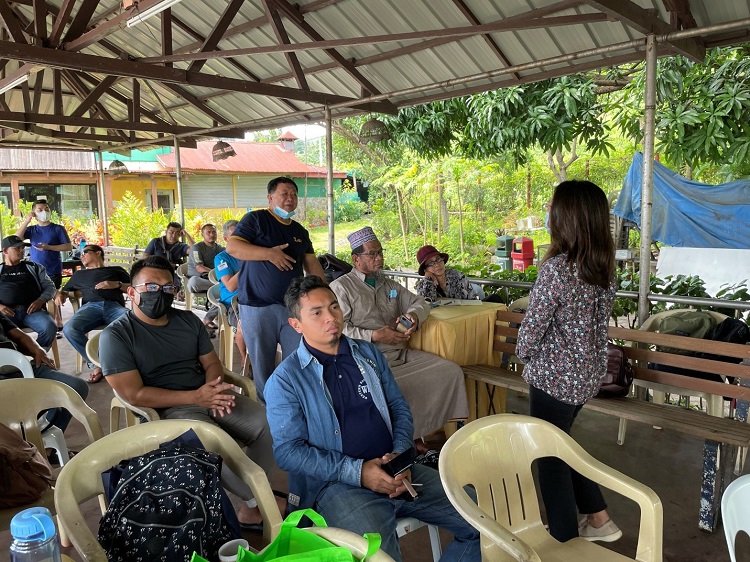 Lively discussion with the WBA representatives during the learning session of the study tour.