By Alisha Dequito, Mayce Sispon, and Jana Cellona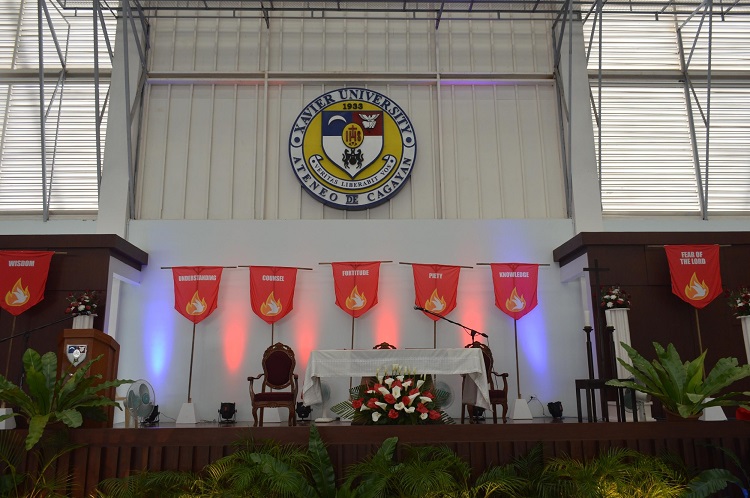 After two years of COVID-19 lockdowns and regulations, Xavier University Senior High School- Ateneo de Cagayan celebrated the Red Mass in the covered courts of the new Pueblo campus on September 1, 2022.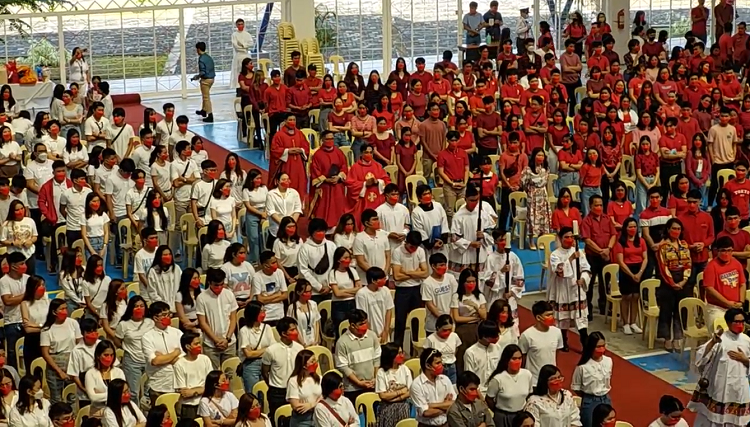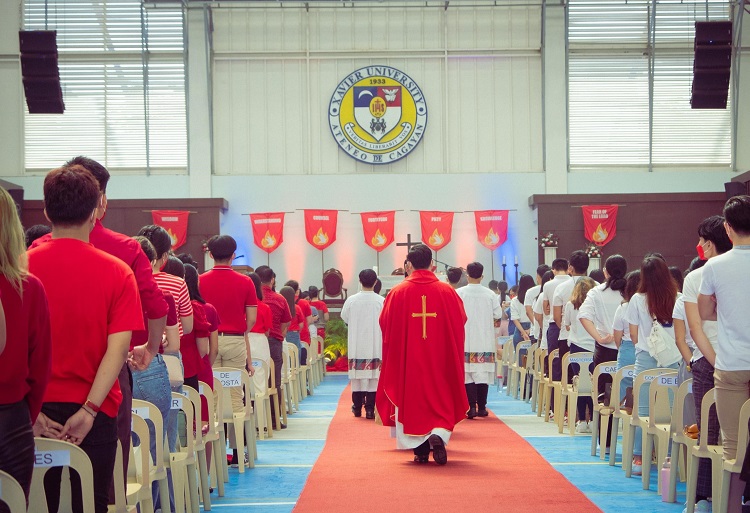 This school year's Red Mass was presided over by the University President, Rev Fr Mars P. Tan, SJ, and joined by his brother Jesuits, Basic Education Head Chaplain, Fr Raymund Benedict Q. Hizon, SJ, and Assitant Chaplain, Fr Arman B. Samonte, SJ. Together, they led the XU-SHS community into prayer that they may receive the gifts of the Holy Spirit for a successful school year.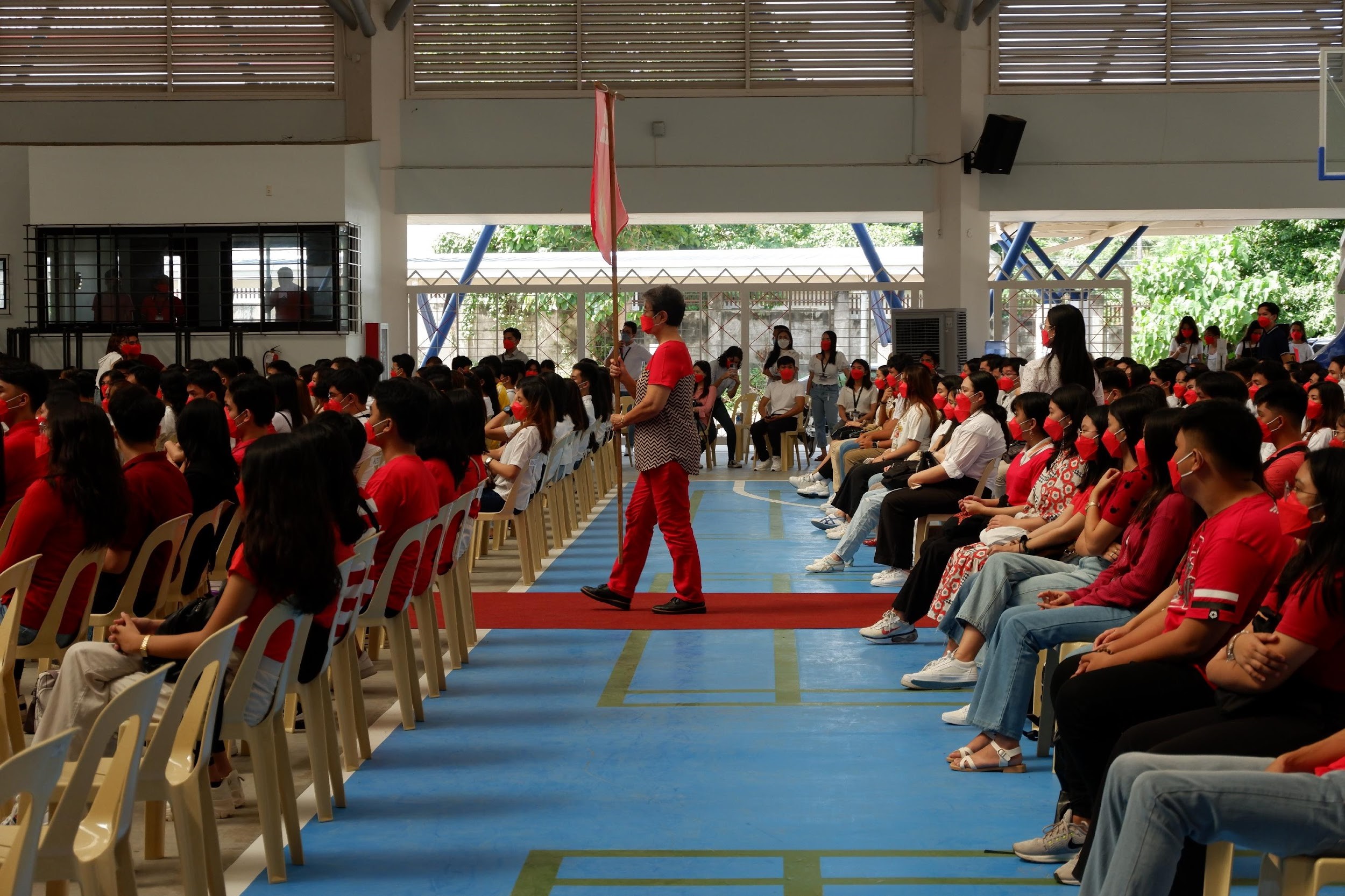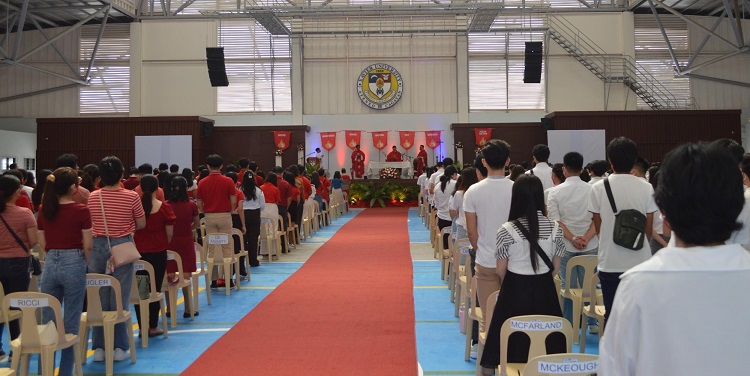 Fr RB Hizon SJ emphasized everyone' presence in the mass and the importance of gathering together as he delivered the homily. "What better way to gather you home, than to gather you, to gather all of us, in prayer at mass asking the Holy Spirit… the Spirit of God, whoever reminds us and awakens in us that sense of who we are, and why we are, and where we hope to be." He also reminded everyone - students, parents, faculty, formators, staff, administrators, and Jesuits - what it means to be an Atenean, "to be authentically you." He explained that it is not only about how people handle themselves "through the words we speak and how we conduct ourselves in front of everyone. It is also about how we practice competence, be committed, be culturally integrated, empathize with each other's conscience, and adhere to being Christ-centered." He pointed out that this is what "makes up the profile of one who is from Xavier University." Fr Hizon ended his homily by welcoming all Ateneans home again.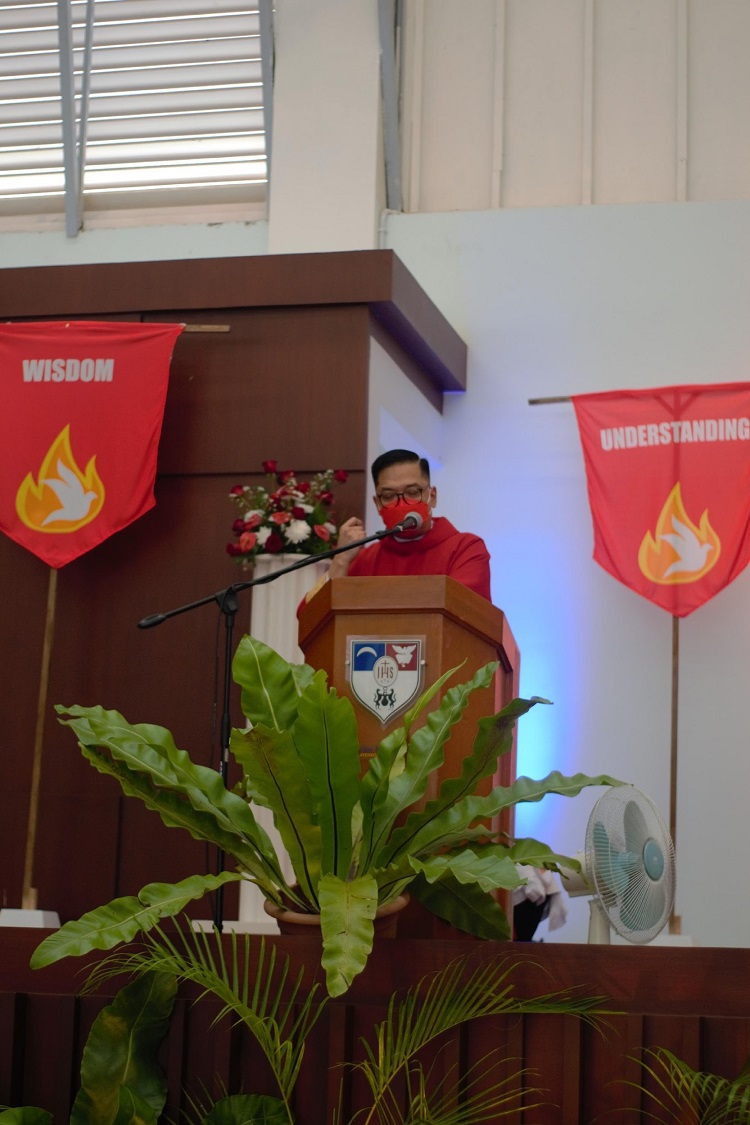 While the mass was being held, the Senior High School community maintained an air of solemnity as they pray and look up for inspiration from the Holy Spirit.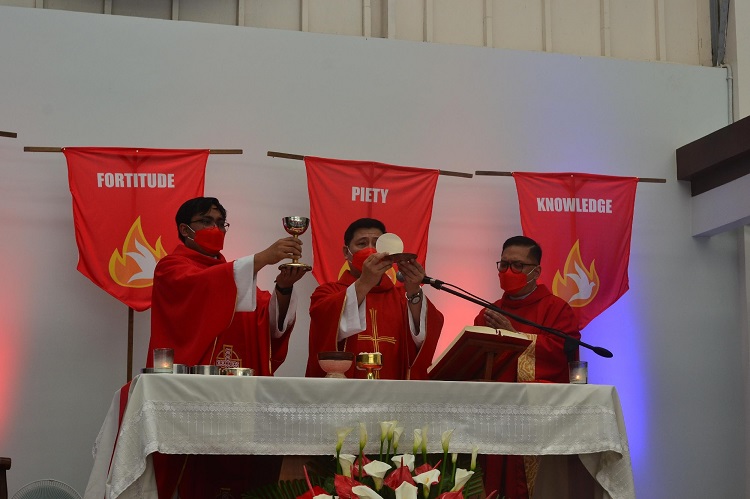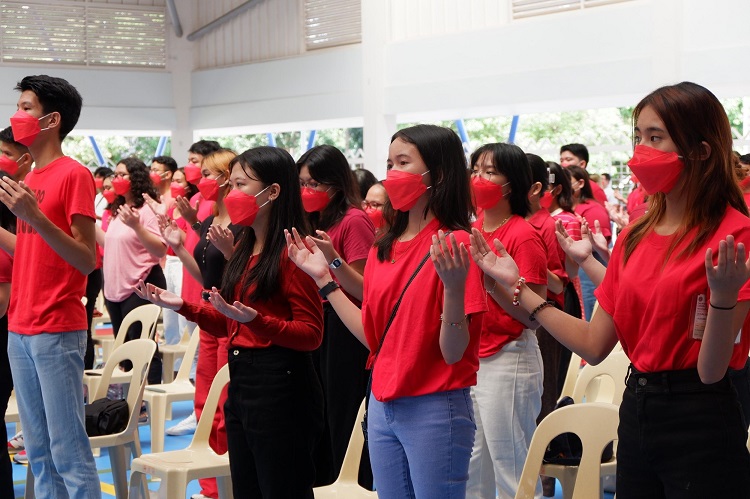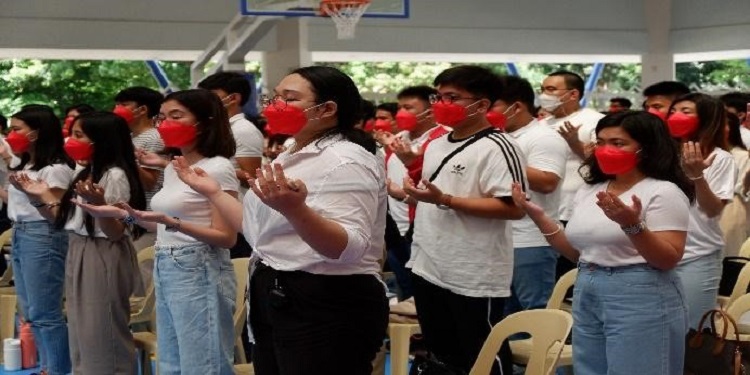 As the mass came to a close, Fr Mars Tan sincerely expressed his gratitude to his predecessor, Rev Fr Roberto C. Yap, SJ, the current President of the Ateneo de Manila University, and to everyone who contributed to the completion of the recently-built covered courts.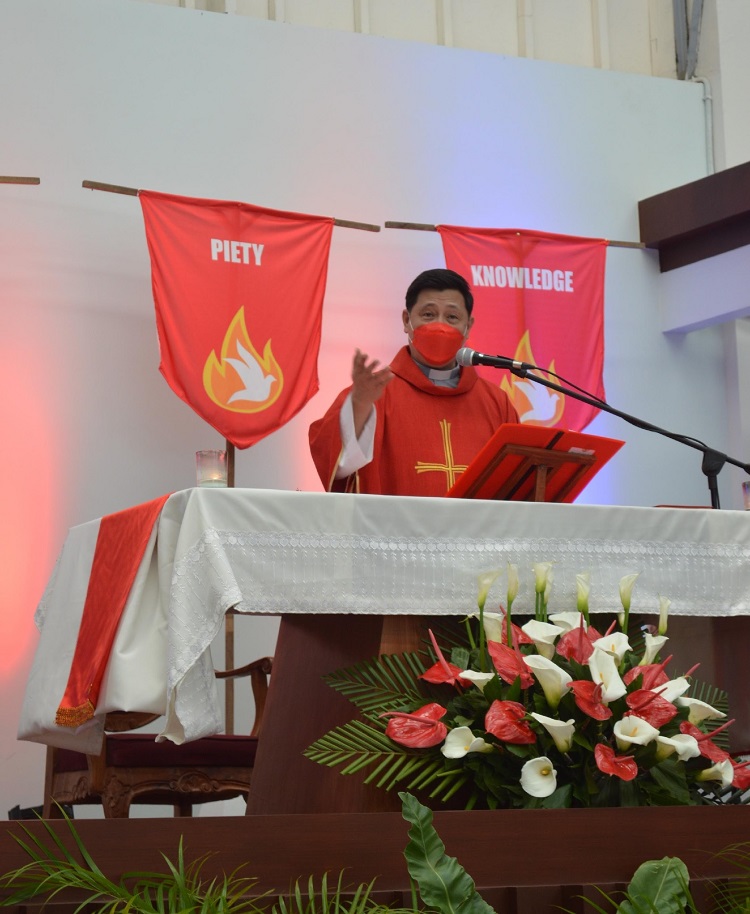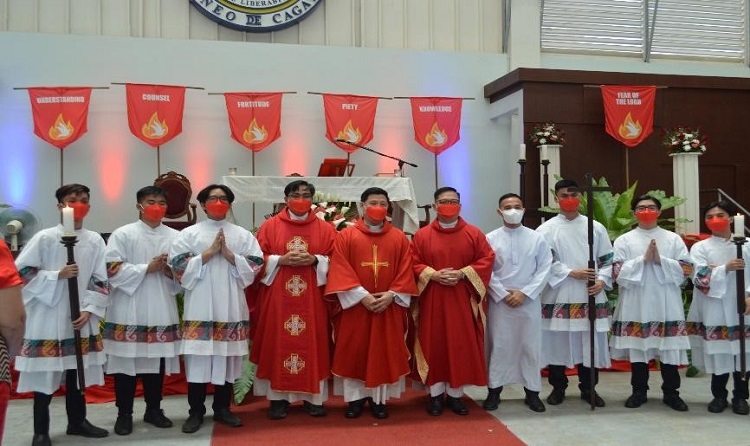 Photos: Rex Abao, John Vincent Gomez, Maria Estella V. Sanchez,
Squire Publication, Squire Yearbook