The American Corners Conference 2022 was successfully hosted by the American Center Manila last August 23-26, 2022 with the theme "Thriving in the New Normal". American Spaces Philippines is the largest network of American Spaces in Asia and the fifth globally.
University presidents and representatives, American Corner directors, and coordinators from the fifteen American Corner-hosting institutions across the country participated in the recently concluded American Corners Conference. This year's conference highlighted the different strategies on how the network can continue to thrive in the new normal. Additionally, it served as a venue for the strategic planning sessions of each of the American Corners for the upcoming fiscal year. The participants also had an educational tour at the National Museum of Natural History and the National Museum of Fine Arts.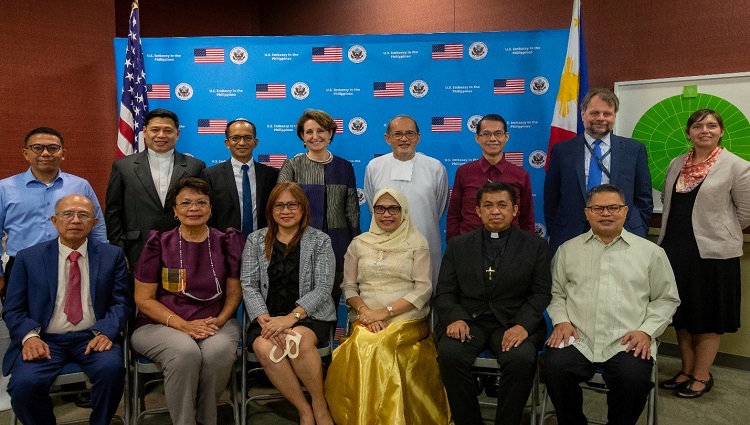 Photo opportunity with US Embassy officials and University presidents and representatives
Along with other university presidents and representatives from American Corner-hosting institutions, XU President Fr. Mars P. Tan, S.J.attended the Executive Session on August 23 while the director and coordinator of the American Corner in Cagayan de Oro, Mr. Rule P. Redondo and Dr. Estrella C. Cabudoy, attended the American Corners Session on August 24 and 25, respectively.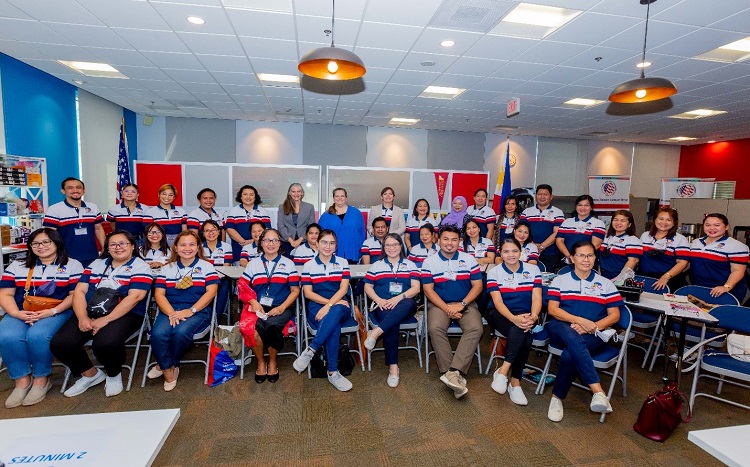 Photo opportunity with American Spaces Philippines officials and American Corner directors and coordinators
Through its cutting-edge technology, accessibility to online resources, and virtual programming, the American Corners continued to play a significant role in their respective universities and communities even during the most difficult and hard moments of the global health pandemic.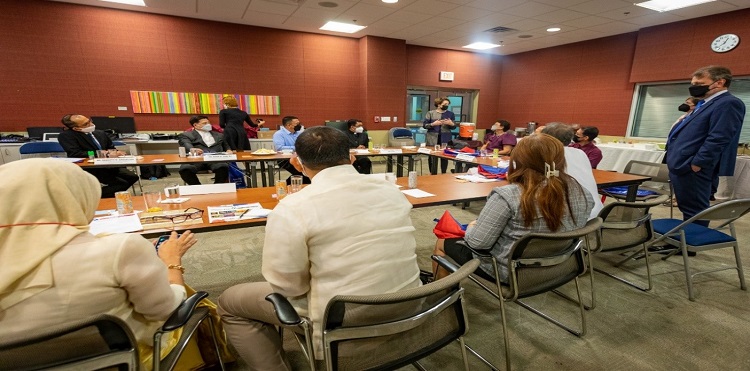 Fr Mars P Tan, SJ (second from left)
During the Executive Session of the university presidents and representatives
Formerly known as American Studies Resource Center, the American Corner (AC) is a joint partnership project of Xavier University-Ateneo de Cagayan and the US Embassy. Established on November 19, 1984, XU-AC is the first AC established in the Philippines. It is part of a network of 15 ACs in the country.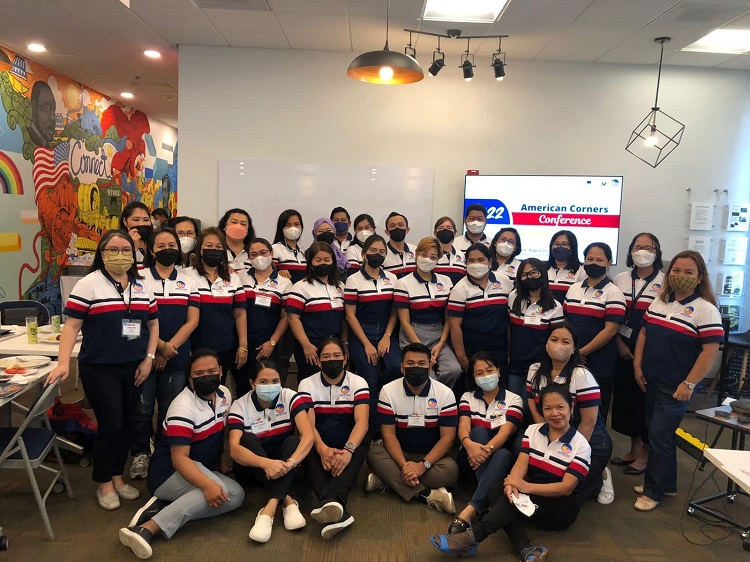 A pose after the American Corners Session
This partnership between the US Embassy and Xavier University-Ateneo de Cagayan through the American Corner for 37 years now has been a valuable component of fostering relationships, promoting bilateral cultural and educational exchanges, and strengthening mutual understanding between the US Embassy and Xavier University and the rest of the American Corner-hosting institutions in the Philippines.