By Noelen Jc Kristy Abaday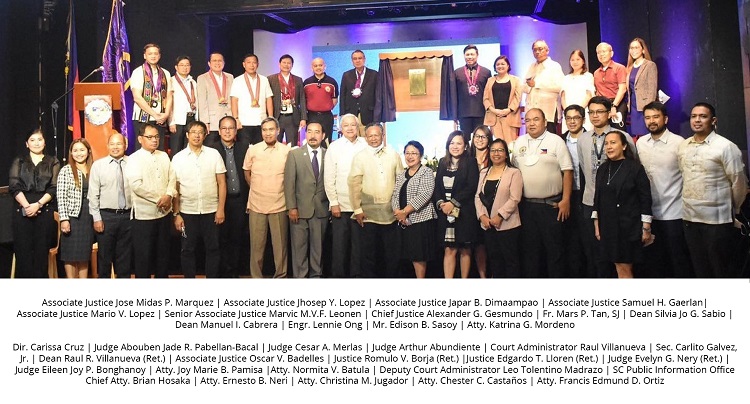 Xavier Ateneo's President Fr. Mars P. Tan, SJ, College of Law Dean Silvia Jo G. Sabio and Liceo de Cagayan University College of Law Dean Manuel I. Cabrera welcomed the Supreme Court Justices headed by Chief Justice Alexander G. Gesmundo on September 7 at the XU Little Theater. Along with him is the BAR Exams 20/21 Chairperson Senior Associate Justice Marvic M.V.F. Leonen and Associate Justice Mario V. Lopez, Associate Justice Samuel H. Gaerlan, Associate Justice Jhosep Y. Lopez, Associate Justice Japar B. Dimaampao, Associate Justice Jose Midas P. Marquez.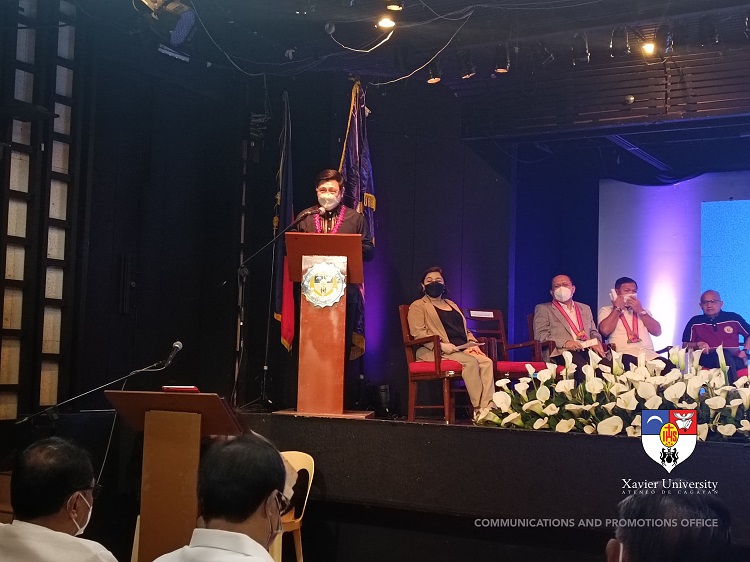 The XU College of Law faculty members, Judges and Justices of the Court of Appeals and the Regional Trial Court, LGU Officials and law students also witnessed the unveiling of the Historical Marker awarded by the Supreme Court to Xavier University as one of the BAR Testing Site of the first ever digitized and regionalized BAR Exams. The BAR 20/21 was held last February 4 and 6. Prior to this year, BAR Exams had always been held at the University of Sto. Tomas.
This momentous occasion was keynoted by BAR Chairperson SAJ Leonen who expressed his gratitude to LDCU, Xavier Ateneo and the LGU Officials who made the transition to the new platform seamless because of the collaborative efforts of these sectors. SAJ Leonen also shared with everyone his vision of a more localized BAR examination so as to unburden future lawyers of unnecessary costs.
The event was capped by CJ Gesmundo's message of utmost gratitude and recognition of Xavier Ateneo's success for producing 119 new lawyers.
Photos by: Communications and Promotions Office & College of Law