Oliver Mañgosing, a BS Chemical Engineering graduate who grabbed the top 2 in the 2022 PRC Chemical Engineering Board Exam, made it once again to the Top 10 of the 2022 Chemical Technician Licensure Examination taking the second place with a 93.5% rating. He took the two exams in a span of about only a week in between. Meantime, BS Chemistry graduate Daryll M. Apus grabbed the 4th spot with a 92.5% rating. Mañgosing is a Summa Cum Laude of BS Chemical Engineering 2022 and Apus, an Honorable Mention Awardee of BS Chemistry 2022.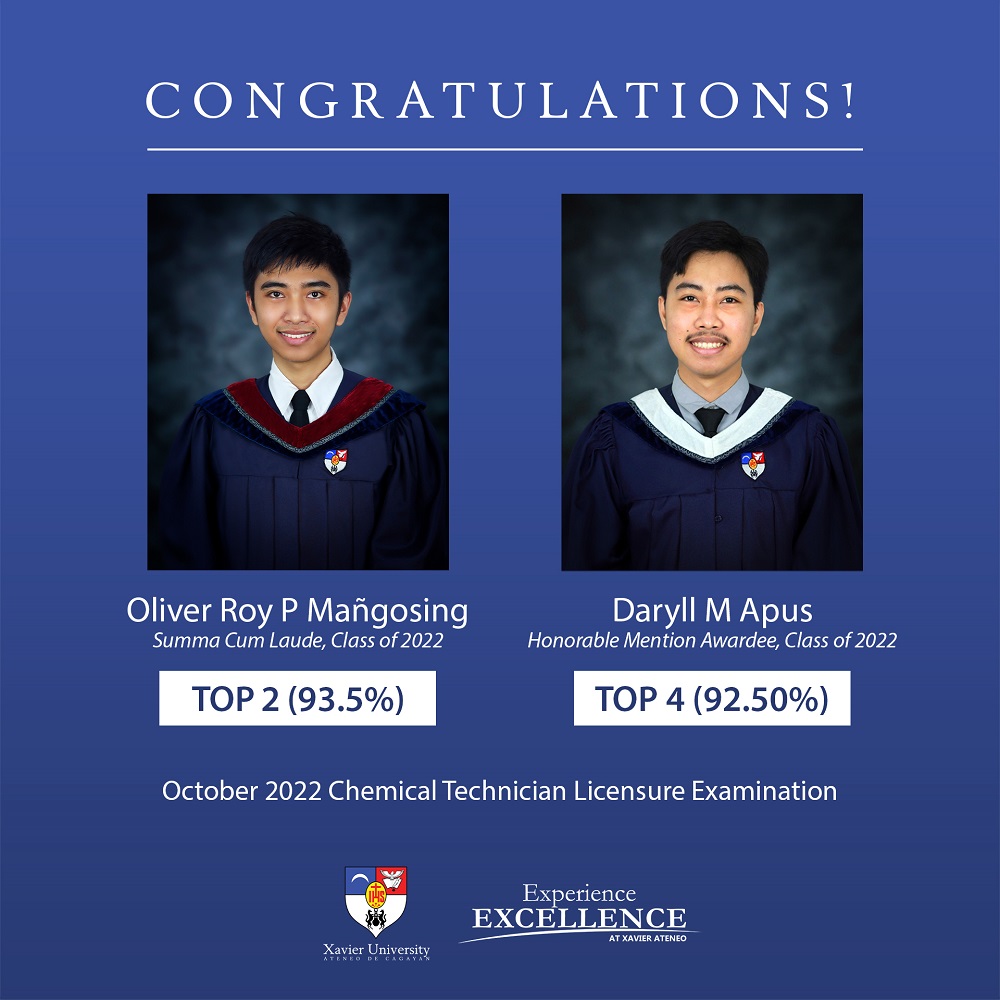 XU also scored topnotchers in the 2019 CTBE namely Dave Pangilinan, who placed fifth; Mathew Talipan, seventh; and Kimnard Joseph Duat, tenth.
The Professional Regulation Commission conducted the exam in several cities in the country, including Cagayan de Oro City, on October 19, 2022. Out of the 2,588 examinees, 2,204 passed the exam.