By Reina Margaret Gwynette T Villamor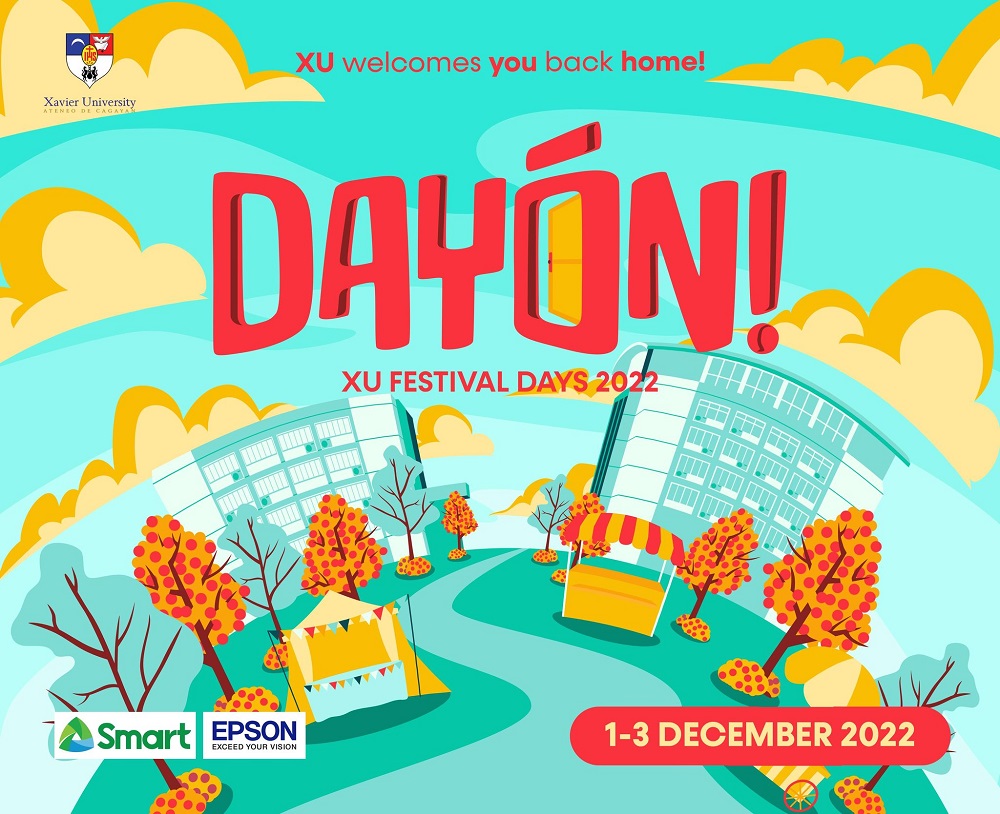 November 30, 2022—Xavier University announces that this year's Xavier University Festival Days (XUFD) will be held onsite for the first time since 2019.
With the theme "Dayón! XU welcomes you back home," the XUFD highlights love, family, and the future in its celebration. As the University community traverses the new normal, it no longer longs for "puhon," rather, it opens its doors and says "Dayon!"—with familiar faces waiting for us with arms wide open, welcoming all of us back to a home where only the best await.
The three-day festival, which will run from December 1 to 3, will feature events such as bazaars, competitions, concerts, and variety shows. The said events are expected to be held onsite, with a few to be made available online.
Xavier University President Fr Mars P Tan SJ welcomes the onsite event which has become a tradition. "Dayon is the root word for another Visayan word, Padayon, which means moving forward, a call and an invitation to all Xavier Ateneans to continue the journey after the pandemic, now with much vigor and hope in the future," he said as he looks forward to seeing the community come together again.
Overseeing the staging of the festival days, Mr. Ivanell Subrabas, XU Office of Student Affairs (OSA) Director and Chair of the XUFD 2022, said that "the whole event will be open to students, faculty, staff, alumni, and guests." To ensure safety and crowd control, XUFD will continue to implement the health and safety protocols already established by the University.
Subrabas added that the public can expect a worthwhile and meaningful XUFD celebration, this time with the physical presence of families, friends, and loved ones. What the theme "Dayón!" promises is that we should no longer be apart as families should celebrate together—celebrating together completes the picture," he ends.