The Xavier University Social Development Office, Engineering Resource Center (XU-ERC), and the Manila Observatory conducted monitoring site visits of the automated weather systems (AWS) networks installed in Cagayan de Oro areas on November 22-26, 2022, under a partnership between XU and Manila Observatory on High-Definition Clean Energy, Weather, and Climate Forecasts for the Philippines. The project uses a data-driven system that utilizes automated weather stations (AWS) and high-performance computer modeling to provide clean energy and weather forecasts up to five days in advance. The XU and Manila Observatory partnership aims to collaborate efforts between the institutions in pursuing climate risk analysis, weather forecasting, and clean energy research by utilizing data from the AWS installed in strategic stations.
Maintenance and updating of the AWS network installed in the Xavier University main campus.
In photos: [Left] Engr. Kristoffer Flores (XU ECE Department Chairperson), Renante Toledo Jr. (MO Technical Assistant), and Paola Angela Bañaga (MO Research Assistant); [Right] R Toledo, Jr., PA Bañaga, and Cherry Mae Selma (XU IPSE Coordinator)
The team from Manila Observatory, composed of Paola Angela Bañaga, Research Assistant for the Data and Sensor Development Laboratory, and Renante Toledo Jr, Technical Assistant, led the monitoring site visits. Cherry Mae Selma, Coordinator for XU Institutional Professional Societal Engagement (SD-IPSE), Engr Jefferson Vallente Jr, Faculty from the Civil Engineering Department, and Engr Kristoffer Flores, Chairperson of the Electronics and Communications Engineering Department, participated during the monitoring site visits as well. The team facilitated the assessment, repair, maintenance, and updating of the AWS networks to obtain accurate data. The team conducted site visits in nine (9) Shell Philippines-CDO and Iligan City gasoline stations and depots, the SM City-CDO Uptown supermall, and the XU main campus.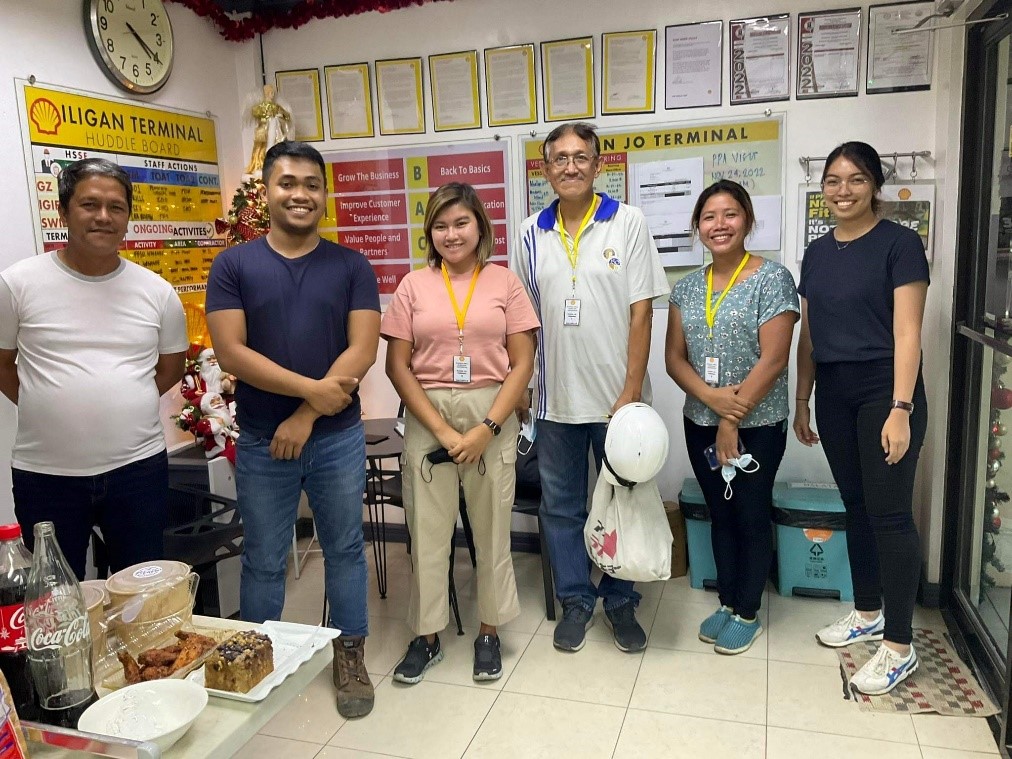 Maintenance and updating of the AWS network installed in the Shell Philippines-Iligan City depot.
The activity concluded with a check-in meeting between XU and Manila Observatory to discuss updates from the monitoring site visits, the status of the AWS networks, and activities for further collaboration between the two institutions. Both stakeholders look forward to collaborating to maintain the AWS networks and utilize opportunities for training and research.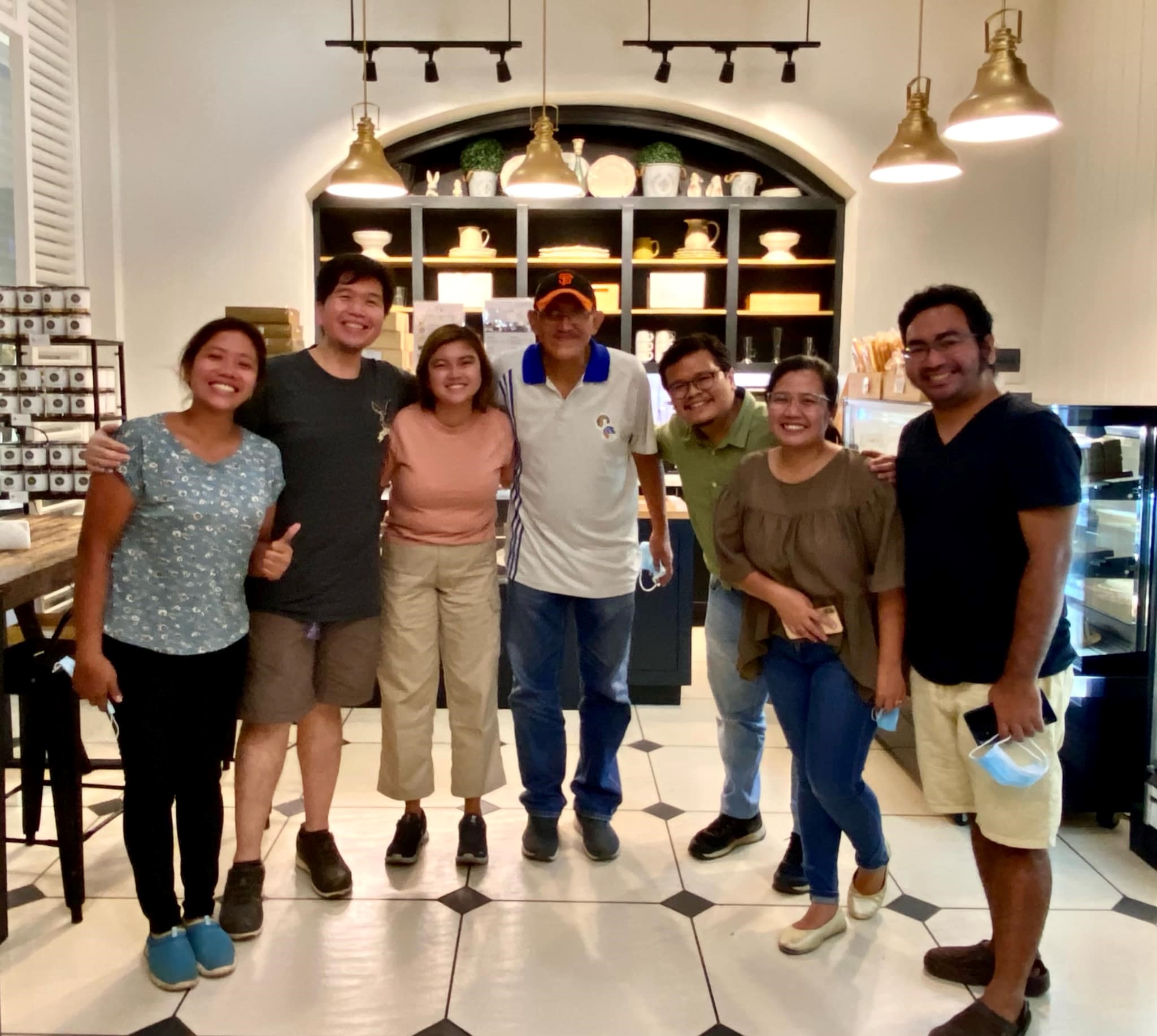 In photos: [L-R] Cherry Mae Selma (Coordinator for XU SD-IPSE), Engr. Dexter Lo (Vice President for XU-Social Development), Paola Angela Bañaga (MO Research Assistant), Rene Toledo Jr (MO Technical Assistant), Engr. Jefferson Vallente Jr. (XU-CE Faculty), Therese Baliwag (Assistant to the VP for XU-Social Development), and Engr. Kristoffer Flores (XU-ECE Department Chair)