By Ismael B Salarda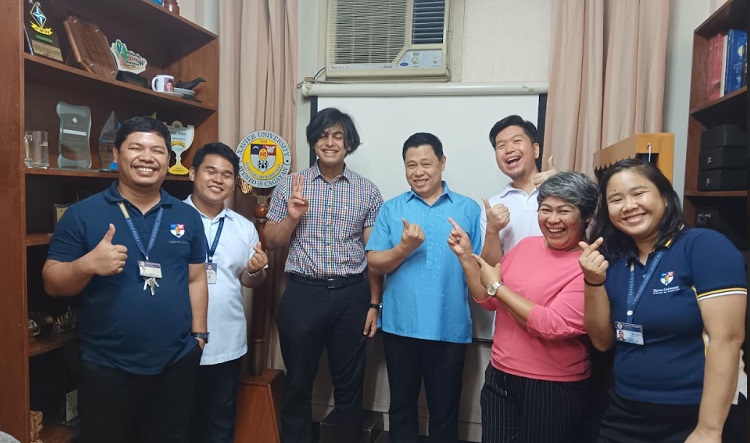 From Left to Right. Ismael B Salarda, Director, Arrupe Educational Center & Project Head of XU Night School Program-ALS;
Michael Shame Marcial, BSEd 3; Pragyan Kumar Acharya, Fellow, Georgetown University; Fr Mars P Tan, SJ, Xavier Ateneo
University President; Engr Dexter S Lo, VP for Social Development; Dr Edralin C Manla, Dean, School of Education;
and Nathalie Grace Sta Elena, Project Staff, XU Night School Program
Xavier Ateneo recently had the privilege of hosting a fellow from Georgetown University as part of a collaborative engagement facilitated by the Social Development Cluster, led by Vice President Engr Dexter S Lo. This initiative is part of a broader effort to encourage learning experiences and exchanges among Jesuit Institutions worldwide through the Education and Social Justice (ESJ) Fellowship. The fellowship aims to engage students and enhance their understanding of the profound connections between global challenges of poverty and education.
Georgetown University and the Berkley Center for Religion, Peace, and World Affairs have provided valuable information about the ESJ Fellowship. According to their resources, the fellowship offers students the opportunity to delve into innovative educational initiatives, with a particular focus on the work carried out by Jesuit secondary and post-secondary institutions.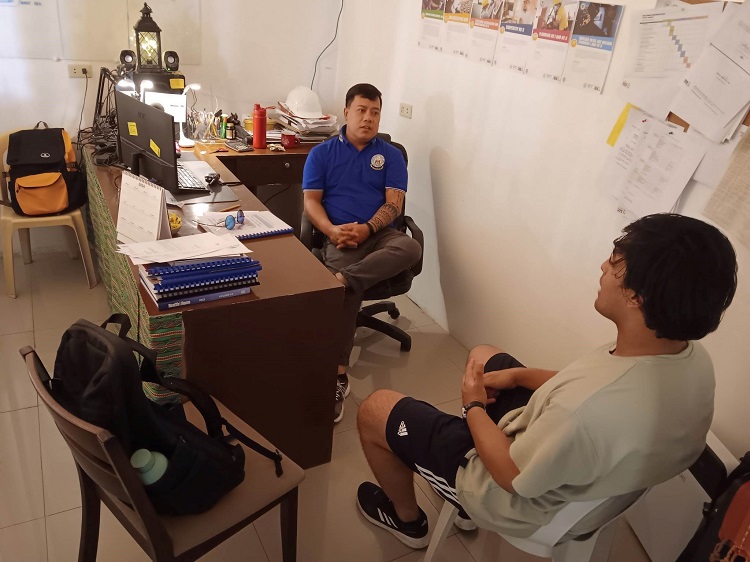 Pragyan's interview with Mr Jerome L Torres, MAEd, the founder of the XU Night School Program. Mr Torres is now connected
with the Cagayan de Oro City Technical Vocational Institute
In line with these goals, Mr Pragyan Kumar Acharya, a fourth-year Nepali undergraduate student specializing in Education in Emergencies at Georgetown University's School of Foreign Service, was deployed and assigned to Xavier Ateneo's Arrupe Educational Center of the School of Education. During his three-week immersion and exposure from May 8 to 27, 2023, Acharya actively engaged with the Night School Program-ALS and conducted extensive data gathering and in-depth interviews related to his work.
His presence in Cagayan de Oro City had a distinct purpose: to provide a contextual understanding of the XU Night School Program-ALS from the perspectives and experiences of those directly involved and affected by it. As part of his deliverables, he made appointments with learners, volunteer pre-service teachers, professional teachers from the Department of Education (DepEd), Xavier Ateneo administrators, and partners.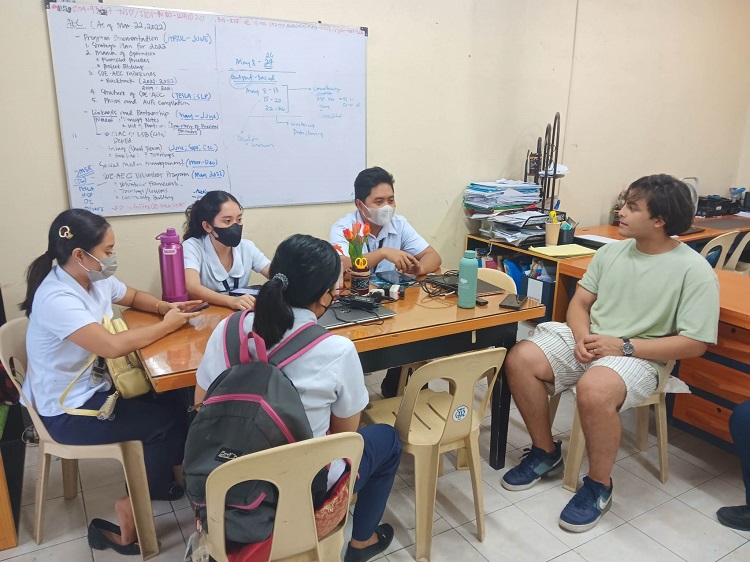 Mr Acharya's conversation to one (1) group of SOE students who conducted an action research in the XU Night School Program-ALS




Pragyan's sharing of experiences, insights, and reflections. This was attended by Atty Ernesto Neri, Director, XU Center for Legal
Assistance; Dr Shiela Balbutin, Director, Office of International Connections and Networks; Dr Edralin C Manla, Dean, School of
Education; Mr Albin Jay Tabamo and Dr Kathleen Morale, Faculty of the School of Education; Learning Facilitators
of the XU Night School Program-ALS
The valuable insights and realizations gained by Mr Acharya during his engagement with the program will be shared, published, and made available this December 2023. Reflecting on his experiences, he emphasized that the Alternative Learning System aims to provide second chance opportunities without compromising on the quality of education. He further commended the XU Night School Program for reigniting hope in youth who have discontinued their education, highlighting its embodiment of the belief in the transformative power of education and its commitment to caring for the holistic development of individuals, both vocationally and emotionally.
According to Pragyan, the XU Night School Program not only provides a platform for fostering a spirit of service and solidarity, but also exemplifies the purpose of selflessly giving without expecting anything in return. Through this collaboration, Xavier Ateneo and Georgetown University further solidify their commitment to making a positive impact on the lives of others through education.