The Salamat Tungkay Outreach Program, held on 24 June 2023, at Sitio Alawon, Sil-ipon, Libona Bukidnon, aimed to uplift the lives of the indigenous people through immediate assistance and sustainable initiatives. Organized by the College of Computer Studies Parents and Faculty Association (XUCCSPFA), led by Mr Kryzler Louie L Baac, with support from President Dr Desiderio R Apag III, the event was made possible through a partnership with the Confederated Parents and Faculty Association (XUCPFA), headed by Dr Rogelio C Golez Jr. The collaboration of officials and volunteers played a crucial role in the program's success, which resonated with the community and aligned with Xavier University's Jesuit mission of holistic growth and societal transformation.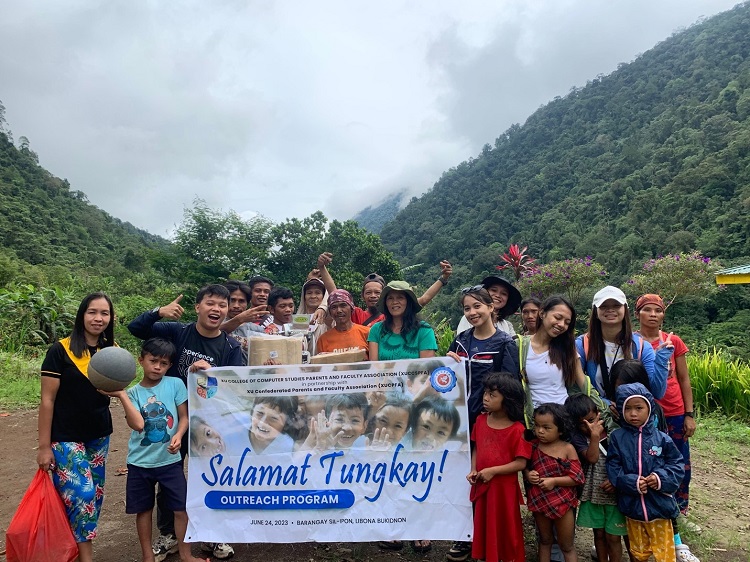 Summary of Activities:
Giving of Food Items: We distributed rice sacks and non-perishable food items to ensure the indigenous people had access to essential sustenance. The provision of these food items aimed to alleviate their immediate hunger and contribute to their overall well-being.
Livelihood Facility for Coffee Production: Recognizing the potential of the indigenous people in Alawon for coffee production, we provided them with a coffee grinder and packaging facility. This initiative was intended to promote self-sufficiency and empower them to generate income through coffee cultivation and processing.
Salo-salo: As a gesture of unity and solidarity, we organized a salo-salo (a communal meal) for all the participants, including the Barangay Officials, XUCCSPFA officers, and members of the XUCPFA. This shared meal fostered a sense of community and allowed everyone to connect on a personal level.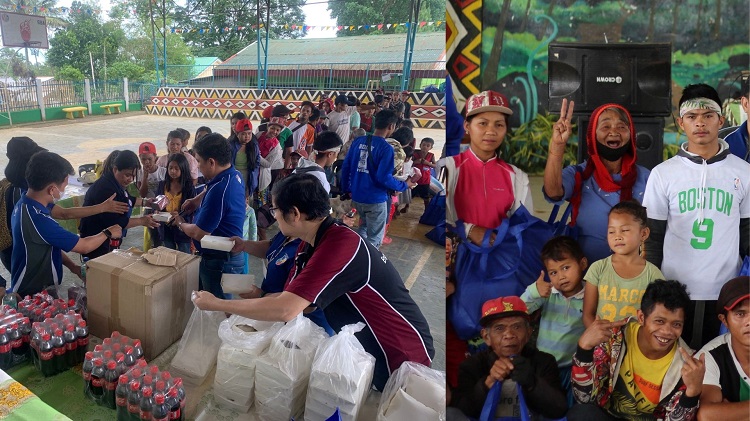 The Salamat Tungkay Outreach Program received an overwhelming response from the indigenous community in Alawon. The beneficiaries expressed their gratitude for the support and opportunities provided, which will undoubtedly have a long-lasting impact on their lives.
The program's success would not have been possible without the dedication and commitment of our organization. The tireless efforts in organizing the event, coordinating logistics, and ensuring the smooth execution of activities deserve special recognition.
Moving forward, we plan to maintain our engagement with the indigenous people in Alawon and continue supporting them in their journey towards self-sufficiency and empowerment. We are also exploring the possibility of initiating additional programs and interventions based on the specific needs identified during our interactions with the community.