XUJHS' James Ching, Jan Maverick Navarro, and Brayden Weehansuh, defended the Championship for the third time for the Junior High School category at the recently held War of the Wits: The Battle of the Best and the Brightest last 21 August 2023 at Centrio Ayala Mall.
The interschool quiz show was sponsored by the Rotaract Club of Carmen Valley and Rotary Club of Carmen Valley together with the City Government of Cagayan de Oro to celebrate the then-upcoming Higalaay festival.
As the event drew participants from various public and private schools across the city, it highlighted the remarkable depth of knowledge of young minds as nine team participants pitted across five rounds of diverse categories like Notable People, History, Mathematics, General Knowledge, and Current Events.
This event not only showcased the students' skills in lateral thinking, teamwork, and decision making but also underscored the importance of intellectual curiosity, hard work, and the pursuit of knowledge; as well as the dedication of their teacher-coaches, Andrea Alexa Joan Ermino, Neil Orielle Galido, and Holly Marie Palangan, headed by Ethel Neoniz to encourage young minds to embrace learning as a lifelong journey.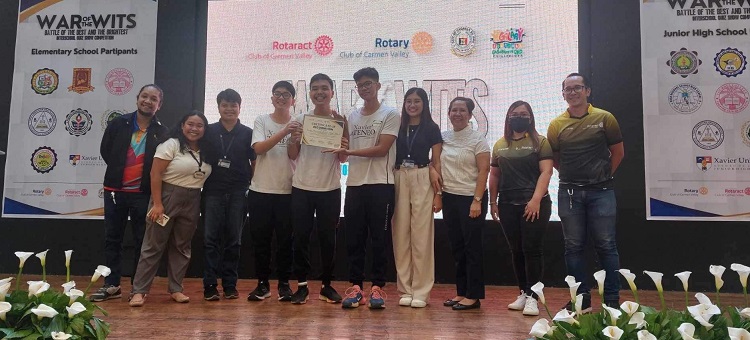 XUJHS team together with their teacher-coaches and Rotaract Club of Carmen President (far left) and organizers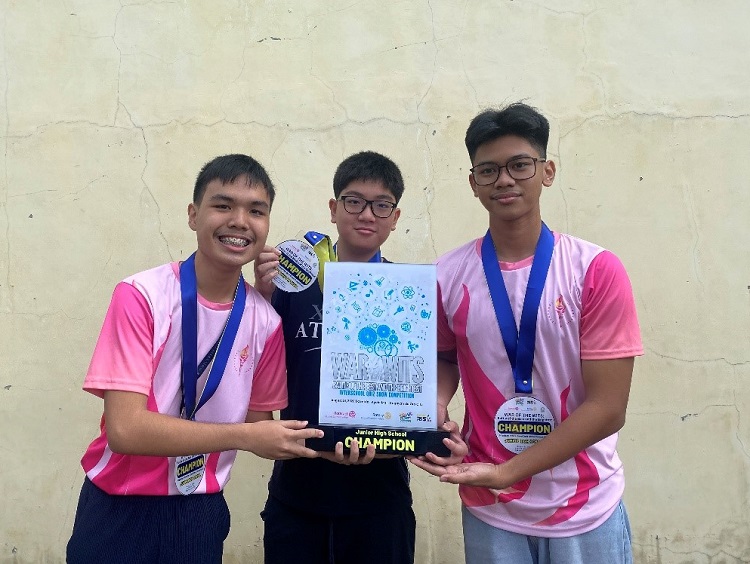 XUJHS Team: James Ching (left), Brayden Weehansuh (middle), and Jan Maverick Navarro (right)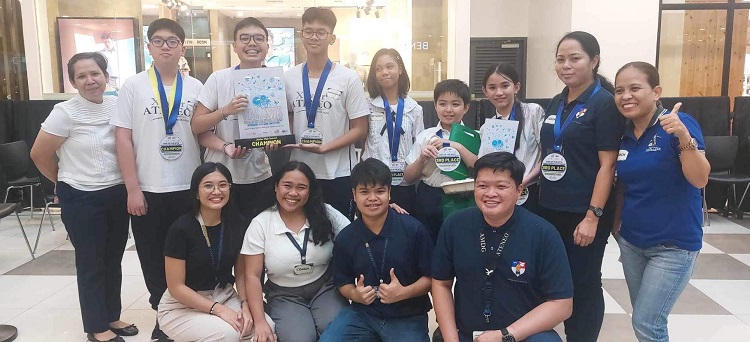 XUJHS and XUGS participants and coaches