The Academic Libraries Book Acquisition System Association, Inc. (ALBASA), an esteemed organization dedicated to advancing academic libraries and information centers, successfully concluded its highly anticipated 49th General Assembly, Seminar-Workshop, and Book Fair, centered around the theme "Amidst Challenges: Innovates Toward Sustainability" on 17 – 19 July 2023. The event took place at the Vivace Events Center, Cebu Ocean Park, Cebu City and attracted a diverse audience of academic librarians, scholars, publishers, and industry experts, all driven by the common goal of exploring innovative strategies to foster sustainability and excellence in academic libraries.
The seminar-workshop aimed to achieve the following objectives:
To provide information, strategies, and guidance on how libraries shape the future of collections in rapidly changing times;
To understand standards of professionalism and ethical behavior in the workplace and in social media;
To enhance librarians' Information Communication Technologies (ICT) skills and knowledge in meeting the ever changing users' research and academic needs; and
To identify practical learning skills, strategies, and concepts that will promote librarians' and other information professionals' health and well-being
XU Libraries has proudly held a pioneering status within this esteemed organization since 1973 and has remained a steadfast participant in its annual gatherings. In a significant development, Mr Rule P Redondo, Director of XU Libraries, assumed the role of Vice-President in 2022, a testament to the institution's longstanding commitment to this association. He worked as the Conference Chair and was joined by a cohort of fellow XU Library participants, including Ms Leonita Sumalinog, Ms Eloiza Tagarda, and Mr Jayron Fajardo, who collectively served as the Documentation Committee, ensuring meticulous record-keeping and contributing to the success of the event.
The event commenced with a meaningful Mass presided over by Fr Dindo Anthony F Fallarme, SVD, followed by the grand opening ceremony, where distinguished guests and members of the ALBASA Board of Trustees gathered to inaugurate the proceedings. The venue was adorned with vibrant displays and interactive booths, setting an engaging ambiance that resonated with the enthusiasm of participants eager to delve into the world of academic librarianship.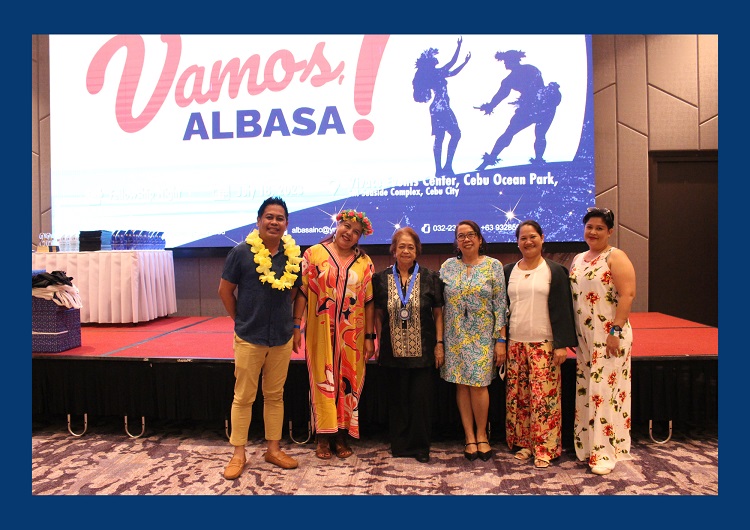 Ms Rainera C Boholst, the esteemed current President of the ALBASA, articulated a profound vision for the event. With unwavering conviction, she emphasized the pivotal role that libraries play in shaping the future of collections, especially in the face of rapid and transformative change. Ms Boholst's words resounded with purpose as she underscored the association's commitment to providing not just information but also practical strategies and guidance. She recognized that libraries, as custodians of knowledge, hold a unique responsibility in navigating these swiftly changing times.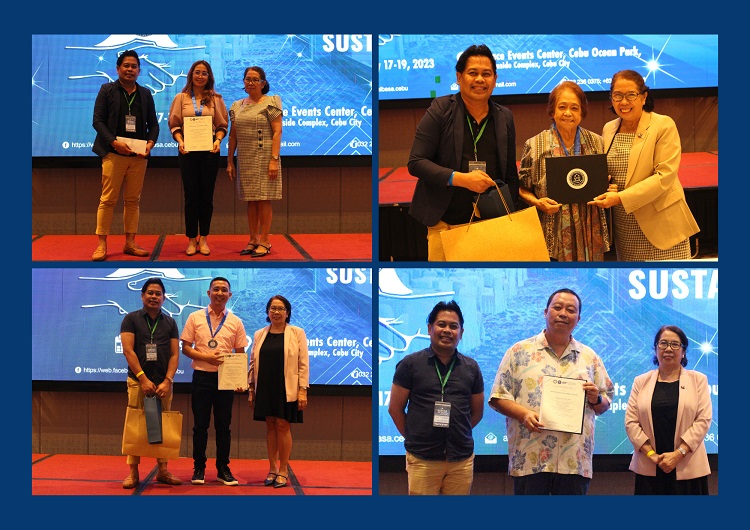 The speakers during these event were Ms Janice D C Peñaflor, Asst Director for Support Services, Libraries De La Salle University with the topic: Changing with the Times: Managing Change in Collection Development; Hon Lourdes T David, Member, Professional Regulatory Board for Librarians (PRBFL) and Chair, Continuing Professional Development Council (CPDC) with the topic: Professionalism in the Workplace and in Social Media; Mr Dennis T Moldes, Systems Librarian Miguel Pro Learning Commons, Ateneo de Davao University with the topic: Transforming Librarians' Future Skills; and Mr Dixon Q Yasay, Adult Learning Facilitator with the topic: Flourishing in a Workplace.
Central to the event was the ALBASA 49th Book Fair, showcasing a wide array of academic publications, journals, and research materials. This emphasized the association's unwavering commitment to fostering a strong reading culture within academia. The fair served as a platform for publishers, authors, and librarians to engage in meaningful exchanges, exploring ways to enhance the accessibility of scholarly resources while promoting eco-friendly publishing practices.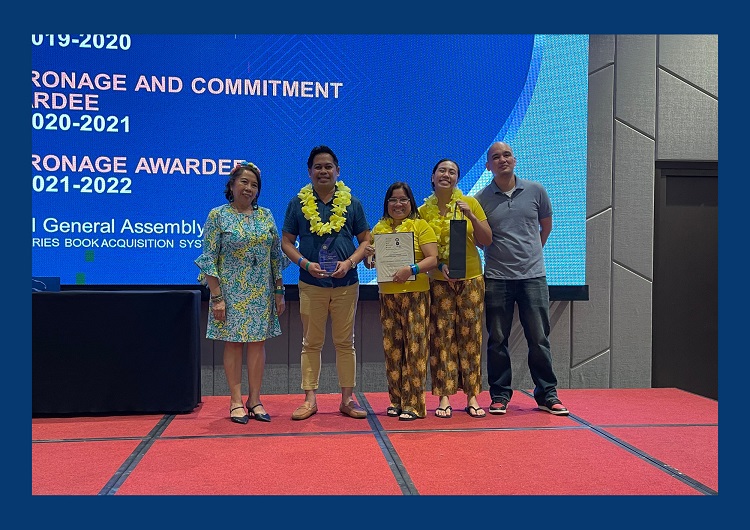 During the Fellowship Night and Awarding Ceremony on the evening of 18 July, XU Libraries was given the following awards:
Million Maker of the Year Award FY 2019 – 2020
Certificate of Patronage and Commitment FY 2020 – 2021
Certificate of Patronage FY 2021 – 2022
As the event drew to a close, Mr Rule Redondo, Vice-President of ALBASA and Director of Xavier University Libraries, delivered a thought-provoking conclusion. With eloquence, he illuminated the essential role that academic libraries occupy in the profound journey of shaping education and research's future landscape. His address resonated with the audience, emphasizing the transformative power of embracing innovation and sustainability as the bedrock guiding principles in the relentless pursuit of excellence within the dynamic academic library community. In this pivotal role, academic libraries stand as not just repositories of knowledge, but as dynamic agents of change, propelling the academic world toward a future that is both progressive and enduring.
The Academic Libraries Book Acquisition System Association, Inc. (ALBASA) 49ᵗʰ Librarians General Assembly, Seminar-Workshop, and Book Fair invigorated the academic librarian community with its unwavering focus on sustainability and innovation. By challenging traditional practices and embracing transformative ideas, ALBASA and its dedicated members have reaffirmed their commitment to nurturing thriving academic libraries that exhibit resilience amidst challenges, paving the way for a sustainable and progressive future.