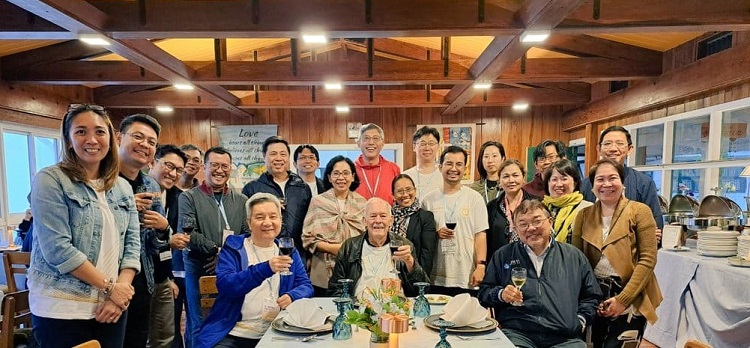 The Chief Executive Officers (CEOs) meeting of the Association of Jesuit Colleges and Universities in Asia Pacific (AJCU-AP) was recently held from 27-30 August at the Mirador Jesuit Villa in Baguio City. For this meeting, Xavier University was represented by its distinguished President, Fr Mars P Tan, SJ, and the Director of the Office of International Cooperation and Networking, Dr Shiella C Balbutin. The meeting served as a platform to not only provide insightful updates on ongoing projects and programs but also ignite meaningful discussions and propose innovative ideas to enhance the Jesuit mission within the association. It was attended by representatives of member institutions including presidents, rectors, and international networking officers from Japan, Indonesia, China, Hong Kong, Taiwan, Myanmar, East Timor, South Korea, Thailand, and the Philippines.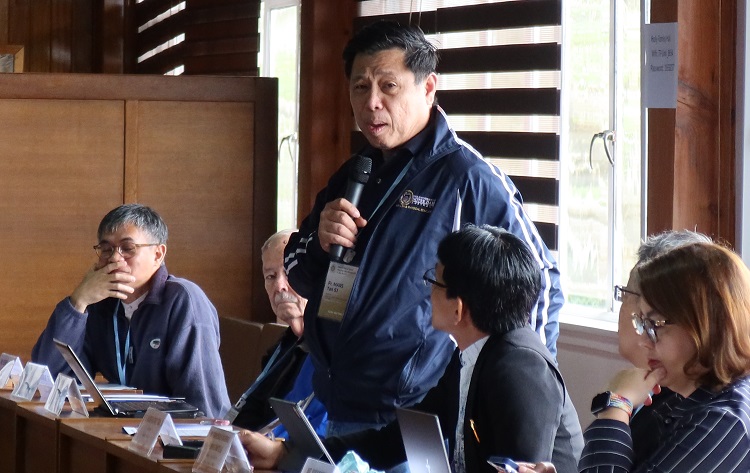 Key agenda items of the meeting were updates on the regular programs of the association – the Service Learning Program and the Global Leadership Program, two initiatives that promote experiential learning and international collaborations among Jesuit institutions in the Asia-Pacific region. Another focal point of the meeting was the proposal for new programs including the Ignatian leadership in higher education, which aimed to explore the various ways in which Jesuit universities can promote and instill Ignatian values and principles in their educational programs and leadership development. The meeting also discussed the possibilities of Collaborative Online International Learning (COIL) and partnership with the Beijing Center. These initiatives aim to establish academic exchange programs, online collaborations, and research partnerships, enhancing the global reach and impact of Jesuit higher education.
The topic on the Laudato Si University sparked a productive discussion led by resource persons, emphasizing the crucial role universities play in promoting environmental sustainability and conserving our planet. To this end, the meeting aimed to devise effective strategies and action plans that would help integrate the principles of Laudato Si into the curricula and operations of Jesuit universities, enshrining them as core values within the institutions.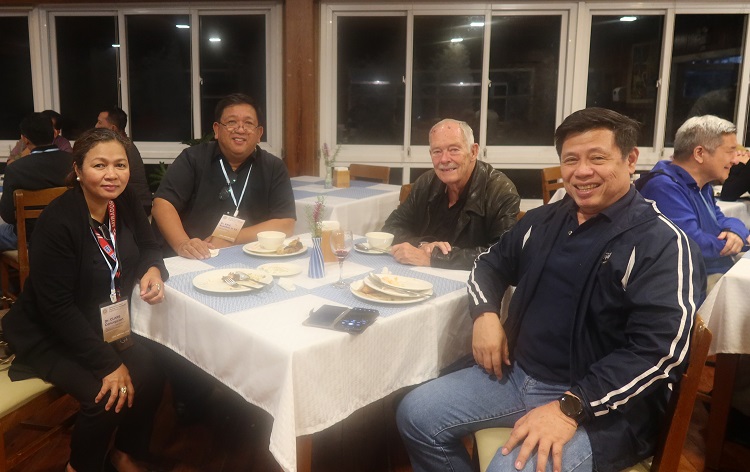 Further, the meeting addressed the importance of creating safe spaces within the universities. Institutionalizing safe spaces will ensure that all members of the university community feel valued, respected, and supported in their personal and professional journeys. Other discussion points were the creation of the taskforces in peace and reconciliation and democracy and human rights. These task forces aim to promote peace, justice, and reconciliation through dialogue, research, and collaborative initiatives among Jesuit institutions. It is focused on the importance of incorporating these themes into the academic and co-curricular programs of Jesuit universities.
Overall, the active participation of Fr Mars and Dr Shiella reaffirmed Xavier University's commitment to providing holistic and transformative education in line with Ignatian principles and values.