Last October 4, Xavier Ateneo Advancement Office joined The City of Cagayan de Oro and the Oro Chamber at the Oro Best Expo held in Edsa Shangri-la. Featuring the best products and services of Cagayan de Oro, this is the first time where the expo was held outside of the city, and the first time Xavier Ateneo joined as an exhibitor.
The University joins the Oro Best Expo to create more partnership opportunities for Xavier Ateneo as well as to promote the Campus of the Future. Atty Roy Raagas of City Hall opened the event together with Oro Chamber President Ray Talimio, joined by various sectors from Cagayan de Oro.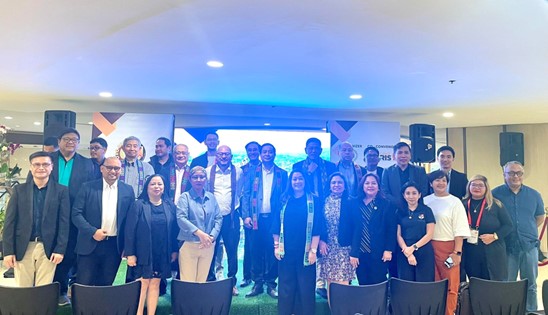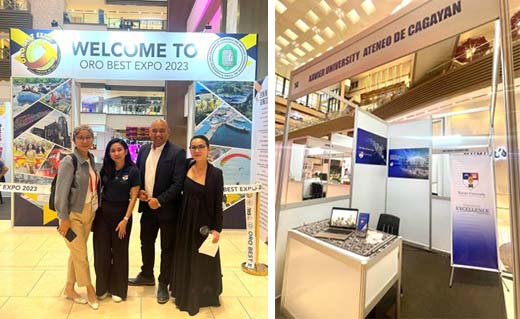 The Cagayan de Oro Investment forum was also held in parallel with the EXPO on 5 October 2023 at the Manila Shangri La Hotel. Key speakers during the forum were Mr Paul Taylor of the United States Embassy, Dr Bernanrdo Villegas of UA&P, Ms Mylah Carino of NEDA Region X, Mr Guillermo Luchangco of Pueblo de Oro Corporation, Mr Robertino Pizarro of A Brown Co, Atty Joseph Bernedo of PHIVIDEC and Engr Elpido Paras of UC-1 Corporation.
One of the highlights of the forum was of the Aerial Mass Transportation System that was proposed by Engr Paras which connected downtown and uptown CDO. The Transport System highlights ease of mobility for around 25,000 commuters, especially for the schools uptown particularly Xavier University and its Masterson Campus.
Future developments for the city in particular the Uptown Area was showcased during the forum, with many of the presenters highlighting the upcoming development of the Campus of the Future.
PHOTOS FROM THE FORUM: