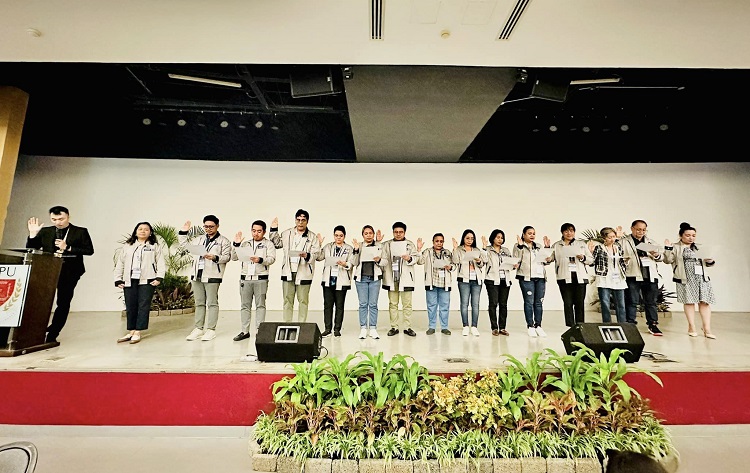 CAVITE, Philippines - Rechelle Ann Tolinero-Barraquias, chairperson of the Development Communication Department, has been re-elected as a member of the Board of Trustees and elected as Public Relations Officer of the Philippine Association of Communication Educators (PACE) for academic years 2023-2025. The oathtaking took place at the closing program of the Communication and Media Studies Conference 2023 at the Lyceum of the Philippines Cavite on 21 October 2023.
Barraquias, who has been chair of the department for five years now, joins 14 other members of the board composed of communication educators all over the country, led by University of the Philippines Los Baños' Mark Lester Chico, after an online election held on 9-13 October 2023.
"To be able to represent Xavier University and other communication schools in Mindanao on a national stage is a tremendous honor, which is why this election means so much to me," said Barraquias.
Founded in 1975, PACE is the pioneer, biggest, and most dynamic professional organization of communication and media educators and practitioners in the country.