On 10 November 2023, Xavier University - Ateneo de Cagayan qualified for the 27th Philippine Statistics Quiz Nationals Championship.
First-year Civil Engineering students Ibrahim Alonto, Carl Josef Carbonilla, and Francis Ong, first qualified for the PSQ Regional Championship when they bagged the first three places during the provincial round last 19 October 2023 which was participated by the different colleges and universities of Misamis Oriental.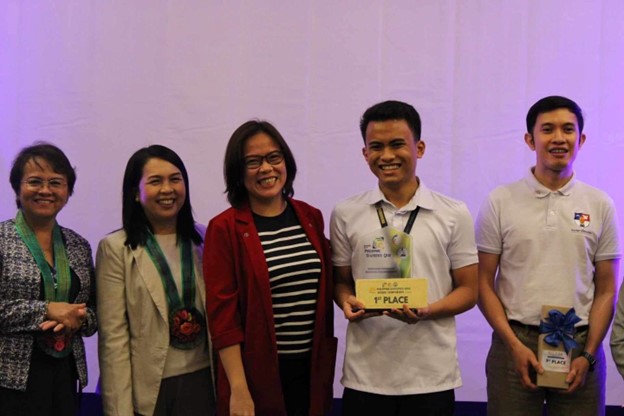 Mr Ibrahim Alonto together with his mom, panel of judged and coach.
27th Philippine Statistics Quiz Provincial Winners
Champion: Ibrahim Alonto
2nd Place: Francis Ong
3rd Place: Carl Josef Carbonilla
Thereafter, Mr Alonto and Mr Carbonilla once again took 1st and 3rd places respectively in the regionals.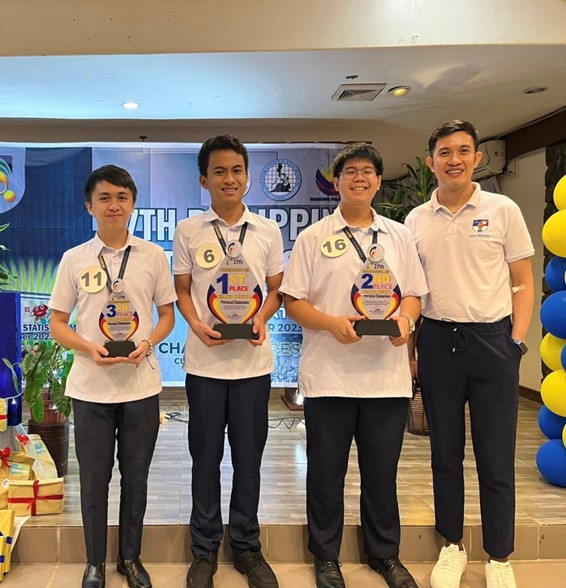 Above photo was taken during the 27th Philippine Statistics Quiz Bee Provincial elimination.
Francis Ong still showed great perseverance as he still managed to bag the 4th place during the Regional Championships. The regional rounds were participated by 15 students representing the different provinces in Region X (Bukidnon, Camiguin, Lanao del Norte, Misamis Occidental and Misamis Oriental). Mr Alonto will represent Region 10 in the National Championship on 7 December 2023 at Metro Manila. Their coach, Pejie C. Santillan of the XU Mathematics Department, expressed his proudness in the three as they showed great pride, and Xavier University once again came out at the top.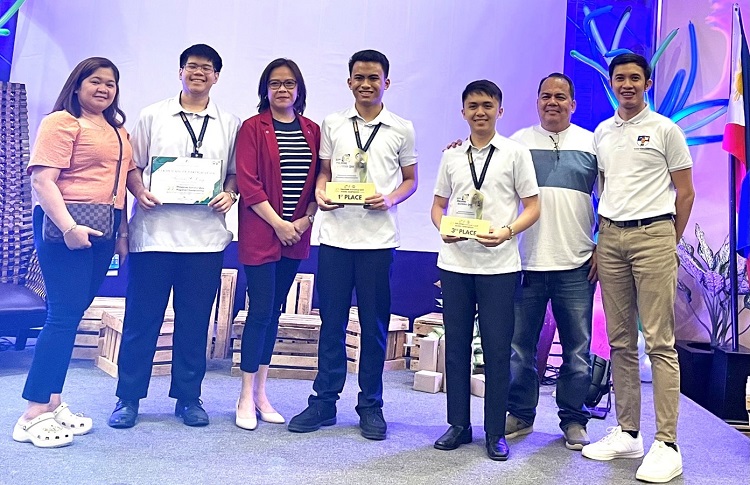 The XU Team during the 27th PSQ Regional Championships. Left to Right: Mrs Ong, Mr Francis Ong, Mrs Alonto, Mr Ibrahim Alonto, Mr Carl Joseph Carbonilla, Engr Carbonilla and Mr Pejie Santillan.
The Philippine Statistics Quiz (PSQ) is a nationwide annual contest organized by the Philippine Statistics Authority together with the Philippine Statistical Association, Incorporated. It is a competition open to all interested first-time first-year students of any Higher Education Institution in the Philippines. PSQ aims to assess the competency, skills, and knowledge of students in statistics. It is also a way of promoting awareness of the use of statistics in our daily lives.