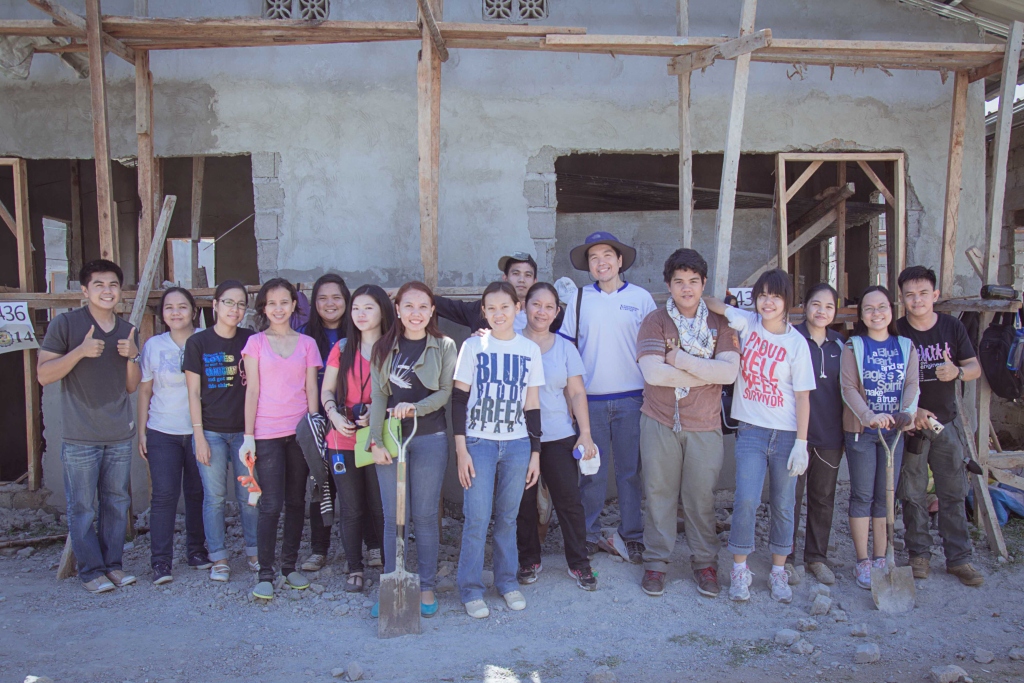 Xavier University, through its Engineering Resource Center, fielded more than 700 volunteers to the house build activity of Habitat for Humanity Philippines (HFHP) on May 1, Labor Day.
XU volunteers helped in the construction of 76 houses at the relocation site of Brgy Pagatpat. Using shovels, digging bars and empty sacks, the volunteers, composed of students, faculty and staff, back filled the houses on blocks 22 and 23 to strengthen the concrete floors. The houses are intended for families displaced by Typhoon Sendong.
The XU units that participated in the event came from the Religious Studies Department, English Department, Chemistry Department, Business Administration Department, Center for Integrated Technologies, College of Engineering, Libraries, Physical Plant Office, Office of Student Affairs, National Service Training Program, Communications Office, the Bookcenter, Economics Society, Guidance and Counseling Office, Scholarships and Financial Aid Office, various student organizations, Ecoville staff, and the School of Medicine and College of Nursing, which composed as the medical team.
HFHP's house build activity was able to gather 6,206 volunteers from various sectors.
Photo Gallery: