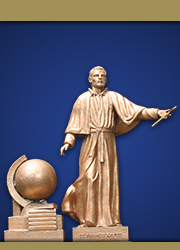 Xavier University has been awarded Center of Development (COD) for Literature by the Commission on Higher Education (CHED) through Memorandum Order No 8, Series of 2013.
Centers of Excellence/Development are chosen by CHED based on the quality of instruction, research and extension provided by the institution.
With a COD, XU is eligible for funding assistance from CHED for further improvement of its English Language and Literature program, particularly in developing cutting edge technology in Literature.
In addition to the Literature program, XU also has CODs for its Teacher Education, Agriculture, Chemical Engineering, Civil Engineering, Electrical Engineering, and Electronics & Communication Engineering programs.