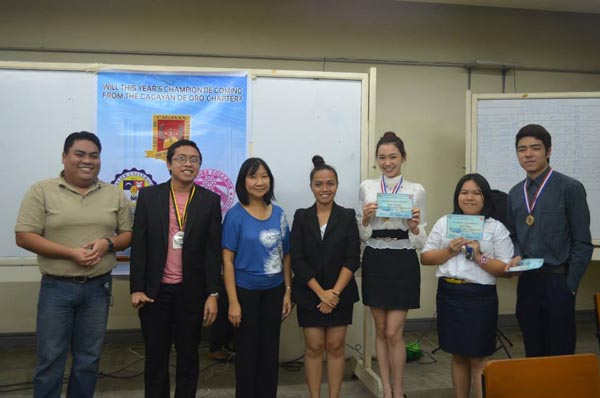 The XU Junior Financial Executives emerged as champions in the recently held 2014 national finance competition organized by the Junior Confederation of Finance Associations – Philippines (JCFAP).
The XU team was made up of Edriel Cabalatungan, Jane Enguio and Jean Trisha Abao.
JCFAP is the umbrella organization of more than 90 college-based finance organizations nationwide. It seeks to promote collaboration on financial education and practice.