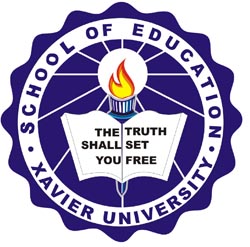 The Philippine Business for Education (PBEd) has released its LET Schools Performance Briefer report showing Xavier University to be among the top 10 Teaching Education Institutions (TEIs) in the country.
The report ranked TEIs according to the performance of their graduates in the Licensure Exam for Teachers (LET) in both elementary and secondary levels from October 2009 to September 2013. XU ranked second in the category for 500-999 test takers.
PBEd is an organization composed of business groups and individuals working toward educational reform through advocacy and lobbying of policy directions and key reform areas in the education sector.
Click here read more about the Licensure Examination Performance of Teacher Education Institutions in the Philippines October 2009 to September 2013.