(The meeting of the custodians of the mountains, the river and the sea)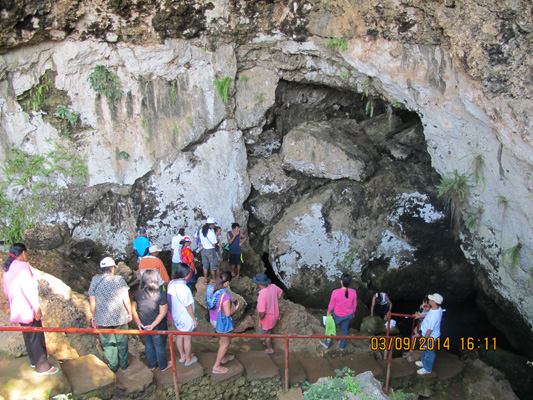 With a unified goal of protecting the natural resources in the ridge-river-reef continuum, indigenous people from Mountains Kitanglad and Kalatungan (KitKat) together with the staff from KKSP and KIN, stakeholders from the Cagayan de Oro River Basin Management Council (CDORBMC), the Macajalar Bay Development Alliance (MBDA) and Xavier University-McKeough Marine Center (XU-MMC) assembled for a learning exchange cross visits from March 7 to 12.
The assembly aimed to share with and learn from one another various practices and efforts in establishing an integrated and sustainably-managed environment.
In the bay and reef areas, snorkeling and lecture were conducted to acquaint participants with the beautiful marine resources in Agutayan Island, and Barangays Tubajon and Moog in Laguindingan. They were introduced to the natural resource management practices by the coastal resource managers. Then the group cruised along the Cagayan de Oro River channel to observe how human activities have changed the water and to learn what some local communities are doing to protect the river resource.
The next four days were spent in Bukidnon for exposures to the ridge area of the continuum. Participants were introduced to organic farming and to the local communities' concerted efforts in protecting and preserving their natural parks and forests.
It was an experience of sharing and learning for all the three groups of custodians of our natural environment.


Photo Gallery: