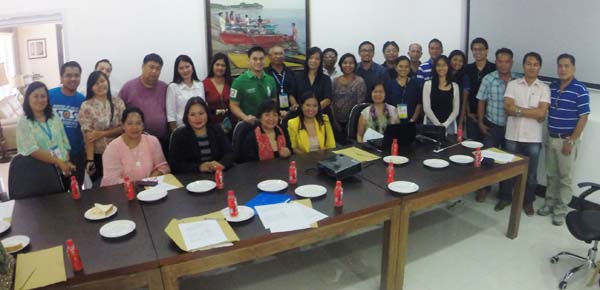 The City Solid Waste Management Board (CSWMB) had its first meeting on May 15 at the City Mayor's Conference Room, City Hall. The board is composed of 17 members coming from the local government unit, academe, civil society organizations, and nongovernment organizations. As appointed by the mayor, XU President Fr. Roberto C Yap, SJ sits as the chairman of the board.
Mayor Oscar Moreno expressed that the CSWMB is not only held by the government but rather a community-owned project. "The best times are the times when the government and the academe have a partnership," he said, emphasizing that this partnership is integral in influencing citizenship participation.
He also raised two priority issues for the board to undertake: one is the closure of the current dumpsite in Upper Dagong, Carmen; and the other is the creation of a sanitary landfill in Pagatpat. However, the success of these projects highly depends on the involvement of the community.
A situationer of the CDO solid waste management was presented by Edwin Dael of the Cagayan Local Environment Natural Resources Office (CLENRO). Issues, such as inefficient collection, no proper segregation and the inexistence of an approved solid waste management plan were also discussed. A Technical Working Group was established prior to the board meeting to help come up with solutions.
Nestor Banuag, director of KKP-SIO and vice chairman of the Technical Working Group of the CSWMB, imparted that Xavier University through KKP-SIO and NSTP will be developing IEC materials on the implementation of proper solid waste management in the city.