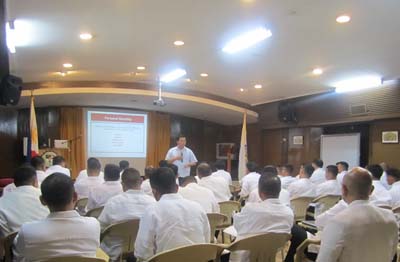 Xavier University – Governance and Leadership Institute (XU-GLI) will train PNP Chiefs on Planning Approaches on May 9, 2014 at AV Library, Xavier University. The training is part of the Public Safety Advance Course Program conducted by the Philippine Public Safety College, the training arm of PNP. This will be participated by the chiefs of police from Regions 5, 10, 11, 9, 12 ARMM and NCR.
In early 2000, Xavier University signed a Memorandum of Understanding with PNP-PPSC for the capacity building of PNP personnel. XU GLI is being tapped by PPSC Region X to run two training modules namely: Planning Approaches and Leadership Conference.
Xavier University continues to engage in governance as one of the thematic agenda through its Research and Social Outreach (RSO) and XU-GLI.