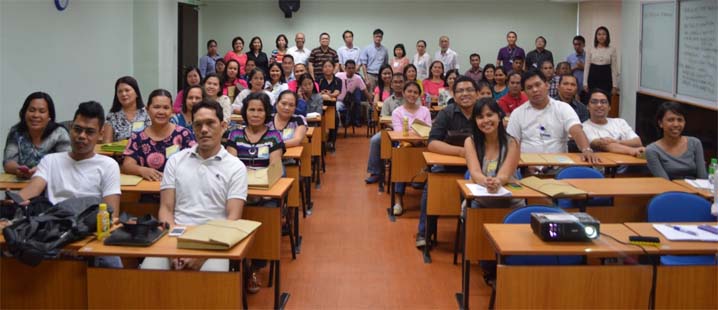 By Jhon Louie Sabal
High school and college teachers attended in a seminar-workshop the Economics departments of Xavier University (XU) and Ateneo de Manila University (ADMU) have jointly organized on May 7 at XU-AV8 room and Berchman Hall.
The event served as an outreach project of the two departments aimed at honing the knowledge and understanding in economics among teachers with the latest methods and techniques in presenting theories and application to their students.
The workshop drew together 29 high school teachers and 18 college instructors from public and private academic institutions in Northern Mindanao.
The two parallel sessions focused on the basic concepts of microeconomics, macroeconomics, teaching methods for high school classes and service learning programs in college.
The workshop presenters included ADMU faculty members Marilou Perez, Dr Aleta Domdom, Dr Edsel Beja Jr, Dr Luis Dumlao, Walfredo Belen, Joselito Sescon and Dr Victor Venida.
A secondary education teacher expressed her gratitude that she was able to attend the said workshop.
"The seminar-workshop is really good. I'm looking forward to more workshops and seminars in the future with more collaborating schools," said Candice May Gamayon of Cagayan de Oro National High School (CDONHS).
As parting message, the organizers from ADMU and XU posed a challenge to the participants to reverberate what they have learned from the workshop at their respective schools.