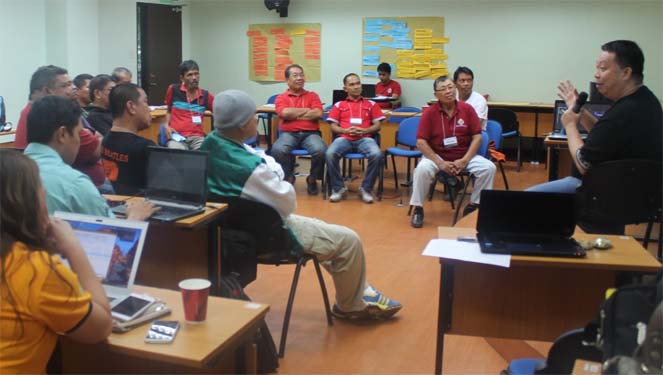 By Wilson J Hormeguera
Xavier University – Governance and Leadership Institute (XU-GLI) conducted a training on "Engaged Participation" among the members of Misamis Oriental - 1 Rural Electric Service Cooperative (MORESCO-1) on May 19-20 at the XU-AV8 room.

The training was comprised of workshops on redefining the vision of MORESCO, understanding its organizational structure, key development issues and future challenges, and promoting active community participation during annual general assembly through capacitating members with parliamentary procedures and basics of argumentation.
XU-GLI director Dr Dixon Yasay and assistant to the XU vice president for Research and Social Outreach (RSO) Engr Gail de la Rita served as the resource speakers for the said training.
Ernesto Neri of the Oro Youth Development Council (OYDC) gave the refresher on the basics of argumentation while Foster Anayron of the Department of Interior and Local Government - Region 10 (DILG-10) discussed on parliamentary procedures focusing on how a member should properly raise a motion during assemblies.
"MORESCO-1 envisions her members to be actively engaged in the development of the cooperative and thus contribute to the development of Mindanao," said MORESCO-1 manager Edna Diango.
"Thanks to XU-GLI who served as our partner in this [capacity-building] initiative," she added.

GLI continues its advocacy to strengthen community participation as part of XU thematic goals on governance.