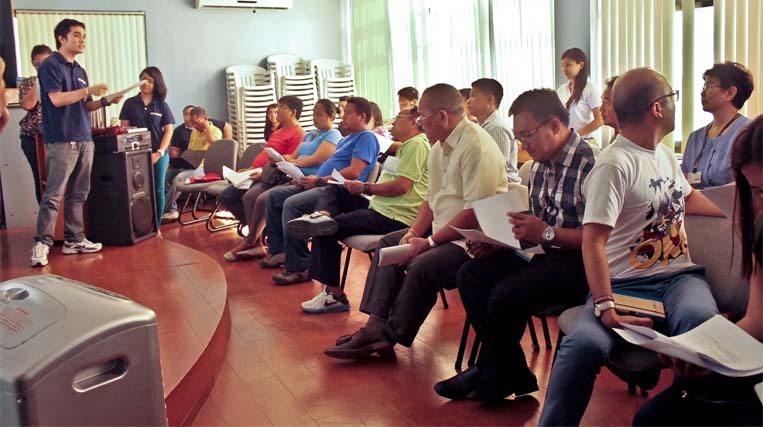 Text by XUCO | Photo by Carlo D Olorvida
Out of 210 buildings evaluated from 9 central schools, a study at Xavier University found out that 55% or 116 buildings are at high risk level in case an earthquake hits Cagayan de Oro City with more than 7.0 magnitude.
The study "Seismic Risk Evaluation of the Nine Central Schools in the Division of Cagayan de Oro City" revealed the hazard, exposure, vulnerability and seismic risk indices through detailed maps and tables.
Comprising the study were Bugo Central School, Bulua Central School, City Central School, East City Central School, West City Central School, North City Central School, South City Central School, Kauswagan Central School and Lumbia Central School,
Moreover, the findings said that in case of 6.5-7.0 magnitude earthquake, 88 buildings (or 42%) out of 210 are at high risk and 67 buildings in case an earthquake hits CDO with strength less than 6.5 magnitude.
In the top 10 ranking of all buildings through Seismic Risk Index (SRI), 6 buildings are found at Bugo Central School, 2 from City Central School, 1 each from South Central School and West Central School.
Risk is computed by multiplying Hazard (earthquake source and site hazards), Exposure (school population, critical components and information systems) and Vulnerability (structural, non-structural and functional susceptibilities).
The said study also identified the prevailing factors contributing to the high seismic risk index of the buildings, which are structural (year it was built, plan irregularity, column spacing, building height, among others), non-structural (support of vertical elements, ceiling materials, fixtures, appendages, partitions and details of window glass panels) and functional sub-parameter (contingency plan, electrical back-up, safety of doors, emergency exit system, conduct of drill and others).
The researchers recommended the following: (1) High Seismic Risk building should be subjected to in-depth structural analysis; (2) Non-structural elements must be properly fastened, braced and secured; and (3) Contingency plans and earthquake drills must be properly implemented in all schools.
CDO Mayor Oscar Moreno attended the presentation of findings on May 14 at the Pryce Entrepreneurship Laboratory, Mezzanine of the XU - Student Entrepreneurship Center, in hopes of addressing the compelling conditions of the 9 central schools in CDO and the safety of its students.
Moreno expressed his gratitude to the student researchers, their mentor and the XU Engineering Resource Center (ERC) for helping the city government in promoting safer schools and resilient communities through conducting scientifically substantial studies.
Under the tutelage of XU-ERC director Engr Dexter S Lo, the student researchers—Francis Mae G Chan, Jasmine E Fabello, Roel Vincent S Pangan and Jacquelyn Mae P Perez—received warm commendations from other guests for the said study.
The XU-College of Engineering continues to encourage its faculty, staff and students to undertake researches and activities that are "close to the heart of the community."
***
For more information on the "Seismic Risk Evaluation of the Nine Central Schools in the Division of Cagayan de Oro City," you may contact the XU Engineering Resource Center at (088) 858-3116 / (08822) 72-3116 local 1208 or email them at This email address is being protected from spambots. You need JavaScript enabled to view it..