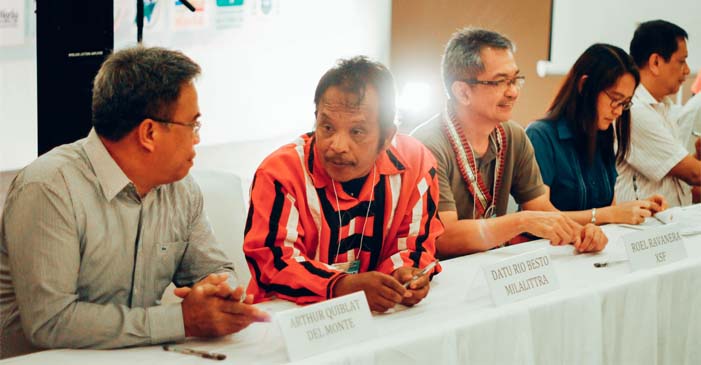 Text by Stephen J Pedroza | Photos by Anthony Jacob C Karagdag
The inaugural year of the Payment for Ecosystem Services (PES) project in Mt Kalatungan in Bukidnon has reaped promising results and engagements amid the challenges of a paradigm shift to what is known as an "emerging financial tool for environmental conservation."
This rehabilitation project, built on research and community collaborations, has introduced to Northern Mindanao a "rewarding mechanism" where there exists "the seller" who protects and provides ecosystem services to "the buyer" who benefits from these intangible products.
"First of all, PES was and still a big challenge because it was very difficult to convince people to pay for environmental services," recounted Raoul T Geollegue, senior technical consultant of Relief International – EnterpriseWorks Worldwide Philippines (RI-EWWP), one of the lead partner institutions for this project.
"This is juxtaposition between what are forest goods and the services. Our mindset is that we pay for goods but not for something that is not concrete, like fresh air."
The Miarayon–Lapok–Lirongan–Tinaytayan Tribal Association (MILALITTRA) serves as the seller in this project while different sectors — businesses, cooperatives, academic institutions, religious organizations and households in Cagayan de Oro City— are the buyers of the various ecosystem services, such as ensuring the streamlines along the region develop high water infiltration capacity and providing continuous supply of potable water, clean air and food, among others.
This green project was officially launched on May 21, 2014 with the presence of leaders and representatives from various public and private institutions. After a month, the first wave of project implementation and tree-planting activities took off for the pilot three-hectare area.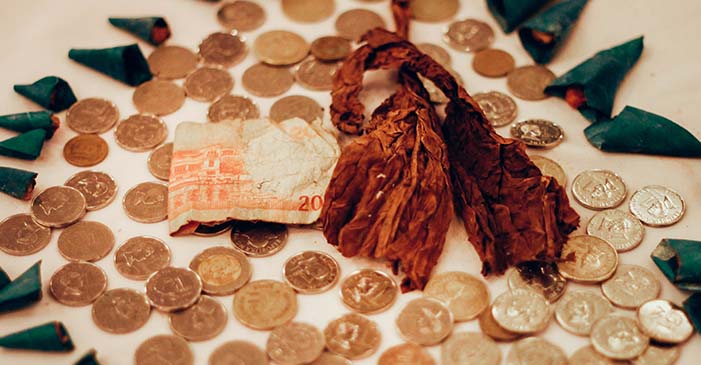 The first-year harvest
Mt Kalatungan is among the 18 protected areas provided with PES technical and management assistance from different public and private groups. Harboring diverse species of flora and fauna, it was identified as part of a "Terrestrial Biodiversity Corridor," the Kitanglad-Ligwasan Corridor in the Greater Mindanao biogeographic region with "extremely high critical" conservation priority.
In his presentation during the "Modalities, Practices and Experiences in the Implementation of PES" forum on July 17, 2015 at the Mallberry Suites Business Hotel, Xavier Science Foundation (XSF) executive director said that the pilot year of PES in Mt Kalatungan has harvested a "very encouraging" result.
"Different sectors and groups have shown their support in this project since we launched it in May 2014," Ravanera recounted. "Over the past year, we were able to gather Php1.3M, which is a very encouraging response from the people of Cagayan de Oro City despite the difficulties of selling ecosystem services."
XSF acts as the fund manager of the PES project in Mt Kalatungan.
This accumulated fund will be used to realize the 5-year development masterplan of MILALITTRA in the areas of environmental protection, cultural preservation, youth development, and education and health services, among other aspects. Their Community Development Plan (CDP) targets to reforest 832 hectares and utilize 816 hectares for agroforestry within their ancestral domain.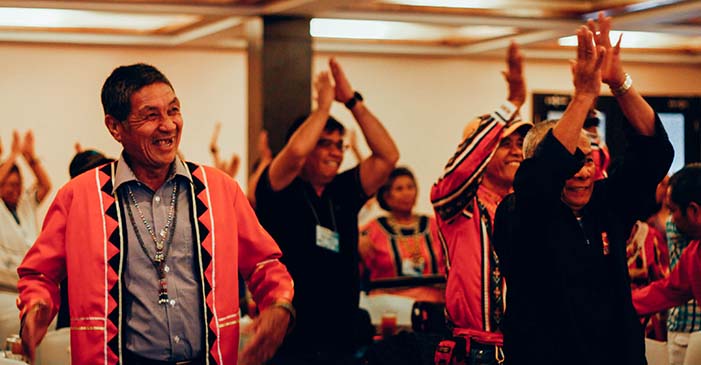 "The forest is an extension of our identity as a tribe," MILALITTRA leader Datu Dungkoan "Rio" Besto said in Bisaya. "We are committed and we will do our tasks in protecting and preserving the environment of Mt Kalatungan to ensure that we have delivered our part in this project."
A champion of environmental conservation, Datu Rio, whose name means "river," is optimistic that this endeavor will help develop and preserve their culture.
"This project is not just for the present generation but also for the future of our tribe," he added.
The MILALITTRA is also looking forward to the construction of their tulugan (a sacred place for community dialogues and rituals) and the provision of incentives for the Bantay Lasang volunteers using the income and support generated from PES.
The shadows of Sendong
The wrath of Typhoon Sendong (internationally known as Washi) in December 2011 was more than a daunting revelation for the people of CDO that what was once a "disaster-free city" can no longer ignore the brunt of climate change.
The tragedy has propelled both public and private sectors to craft sustainable and long-term solutions to prevent another severity from reoccurring.
"Sendong is very traumatic for Cagayan de Oro City," Ravanera expressed. "We need to really work together in hopes that we can avoid disasters in the future."
Based on the flood maps produced by the XU - Engineering Resource Center (ERC) together with national and international research organizations, most of the water and sediments which came down and ravaged the "City of Golden Friendship" originated from the headwater tributaries in Bukidnon during the lash of Sendong.
PES has brought together the communities from the downstream and highlands of NorMin to this landscape rehabilitation to provide the ecological services of preventing flood in a catchment area such as CDO.
"The people who contributed to this PES were the ones who experienced Typhoon Sendong so it was easy for them to relate," Ravanera shared, adding that for the sustainability of the project they need to step up to the challenges of getting the trust and confidence of the buyers, ensuring the delivery of results and services, and providing efficient management.
Now that it has to track another year, the issue of sustainability has been given an utmost importance by the key players of this project. PES in Mt Kalatungan is in the list of priority projects supported by the Cagayan de Oro River Basin Management Council (CDORBMC) and it hopes to get the support of the local government units in Region 10 as part of their environmental policies.
The Del Monte Foundation Inc (DMFI) also endowed P1.25M worth of endemic seedlings for this green endeavor. The ceremonial signing of the memorandum of agreement on the donation transpired at the July 17 event.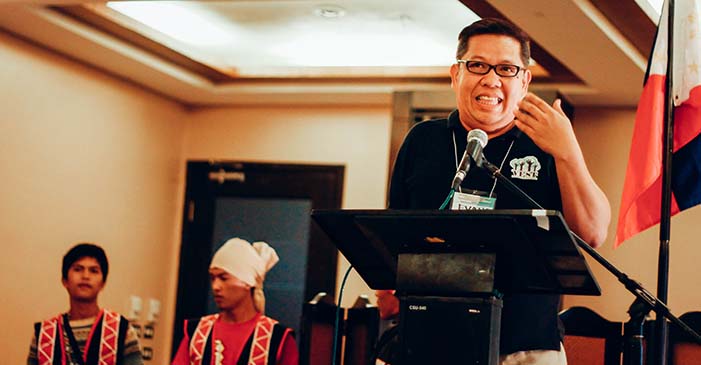 The VEST posts and hashtags
Part of this endeavor is to mainstream the principles of PES, raising awareness among Kagay-anons so they would participate in the fund drive to reforest Mt Kalatungan and reward the efforts of the lumad people as the forest managers.
With this idea, Xavier University, through its Research and Social Outreach (RSO) and McKeough Marine Center (MMC), launched the offshoot campaign known as Valuing Ecosystem Services Together (VEST) in November 2014.
"After the grand launch, VEST has produced more IEC materials and conducted a lot of activities to promote the importance of working together for PES," said VEST social marketing supervisor Evans I Yonson, who is also a Development Communication professor at XU.
"We applied different social media strategies to invite people to our events and encourage them to "inVEST" in nature," Yonson added, without forgetting the use of catchy hashtags such as #VESTfriendofNature, #inVESTinNature and #50ShadesofGreen.
The social marketing team along with volunteers from XU will visit Miarayon on July 31 to distribute water jugs to schoolchildren as part of the "Jug for Education" project of VEST. The team is also coming up with a photo book chronicling the journey of this campaign, which will be launched during the ceremonial turnover of management of this environmental campaign to the XU - Center of Communication for Development (CC4D).
In a span of one year, VEST has built a network of student volunteers, conducted school orientations, produced two albums of songs about conservation, organized speaking engagements and film festivals about the PES project and collaborated with different organizations for local and global environmental celebrations.
"With these milestones of the project, we can see that it was already a good start," Yonson mused. "The VEST journey continues because caring for Mother Nature doesn't stop."