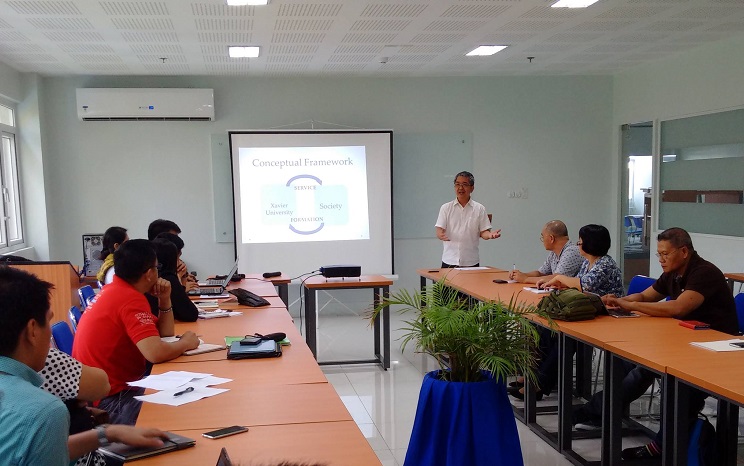 SOCDEV. Vice-president for Social Development of Xavier University, Roel Ravanera finalizes the general direction of the cluster. Supplied photo.
By Hedda P Dargantes
Xavier University's Social Development (SD) council conducted its first meeting on May 30 at the American Corner of XU Library. The meeting finalized the general direction of the cluster, created working committees on relevant policies and guidelines and agreed on the planning process for the school year.
The SD cluster will focus primarily on student formation through the Service Learning Program (SLP) wherein schools would take the lead, develop a systematic and programmatic social involvement, and engaged institutionally through its social development centers.
Representatives from government agencies joined the council members for the second half of the meeting.
XU president Fr Roberto C Yap SJ also expressed his gratitude to the SD council members and welcomed the participants from the different partner agencies.
He was hopeful that these efforts will be guided by three Cs: 1) that the work of the students and faculty would develop Consciousness for them to become aware of the social problems; 2) to utilize the Competencies and skills of students in the service of communities; and 3) that XU would have contact and deepen the sense of Compassion in working with the leaders in the communities.
"I thank you for allowing us to work with you and we hope that the service that we give will truly be meaningful," Yap said.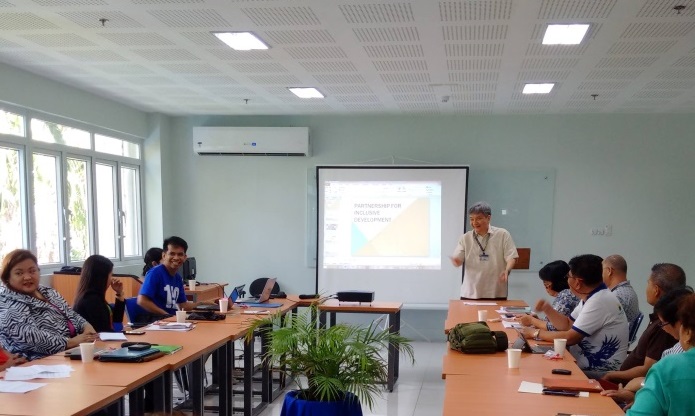 COLLABORATION. XU president Fr Roberto Yap SJ delivers his message to the Social Development council of XU and representatives from partner government agencies. Supplied photo.