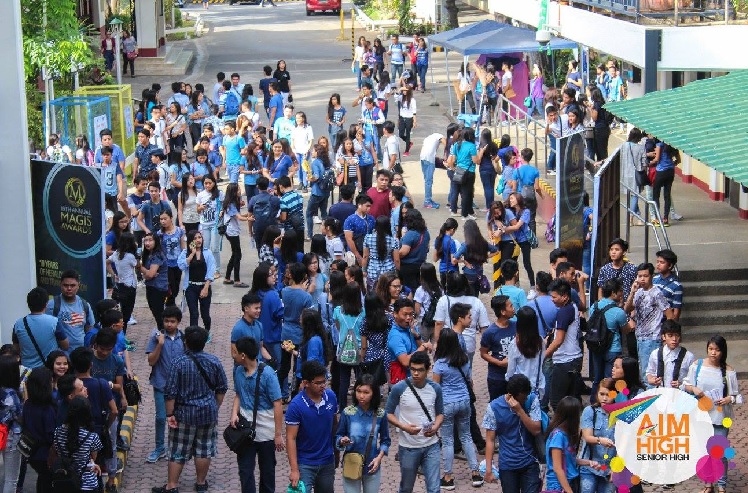 SOARING HIGH. Xavier University welcomes its first batch of senior high school students through a confab from June 2 to 4.
Text by Maria Monica L Borja and Caryl Be B Trabadillo
Photos by XU Orsem Now

This year's orientation seminar or OrSem, dubbed "Aim High, Senior High," wrapped up with exhilarating activities and inspiring performances, providing a warm welcome to the inaugural batch of Xavier University Senior High School students.
"As you begin your senior high school, I would like to encourage you to use your time at Xavier University to fill your lives not with dirt and garbage. I would like to encourage you to fill your lives with light," XU president Fr Roberto C Yap SJ said during the Eucharistic celebration on June 2, the first day of the OrSem.
"Fill your lives with the light of Christ," Yap continued.
Various activities were slated from June 2 to 4 across the XU main campus to give a glimpse of the vibrant university life Xavier offers to its SHS students.
OrSem covered counseling sessions, strand assemblies, games, interest sessions, scholars' assembly, organizational tour, and a talent exposition.
The Senior HS program comprises the additional two years of basic education, in line with the DepEd's Enhanced Basic Education Act of 2013 (Republic Act No 10533), which aims to strengthen the basic education system in the Philippines. It hopes to form globally competitive graduates who will meet the standards and fulfill the demands of the ASEAN Economic Integration.
The university has been preparing for this transition since 2014 and now it offers complete Academic and Technical-Vocational-Livelihood tracks.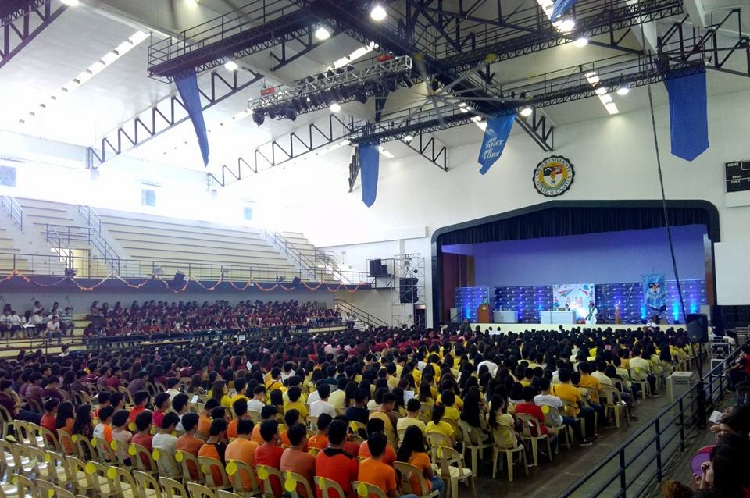 NEW FAMILY MEMBERS. More than 1,300 senior high school students donning their strands' respective colors, gather at the XU Gymnasium to listen to the words of XU president Fr Roberto C Yap SJ during the Eucharistic celebration on June 2.
'Doing magis'
Ivanell Subrabas, director of the Office of Student Affairs (OSA), said that this year's theme, "Aim High, Senior High," was meant to inspire the first batch of senior high students to begin their respective journeys at XU.
"We want them to aim high and be the best that they can be while they are in senior high and for the university to send a message, a hope for the senior high school students to really reach their full potential that will allow them to aim high, strive for the best, do more, and do magis," Subrabas said.
From the conceptualization phase, student volunteers have been working hand in hand with OSA, Student Activities and Leadership Development, university faculty, and staff to ensure the OrSem activities would embody the spirit and identity of Xavier Ateneo.
In welcoming senior high school students, the campus was dotted with fun booths while the millennial spirit of the students resonated during the different activities.
"We also featured the annual organizational tour and intensified our presence on social media to see the highlights of the activities, the insights of the students, how they enjoyed the OrSem, and for the upperclassmen to reminisce their OrSem experience using hashtags, #MyORSEMStory and #ORSEMWanderlust," he added.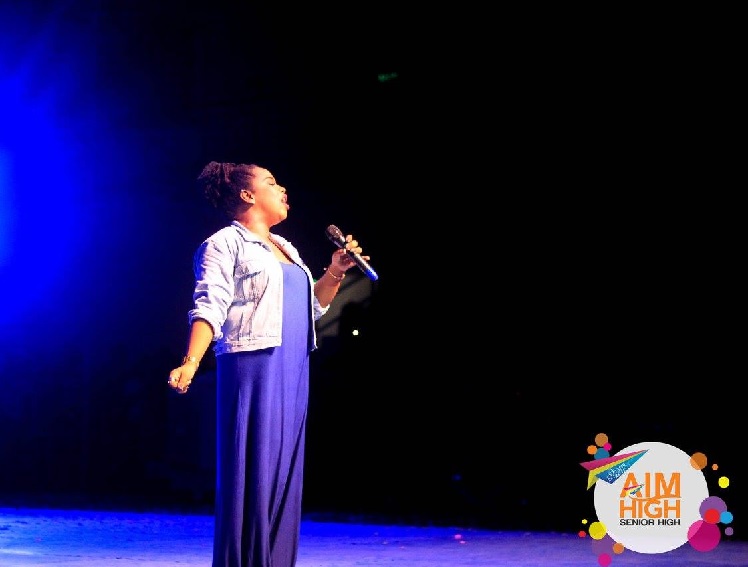 SHARING ONE'S TALENT. Xavier artist Muriel Lomadilla performs an inspiring piece at the talent exposition at the XU Gymnasium on the last day of OrSem 2016.
'Awesome OrSem'
The three days were packed with getting to know not just the academic side but also the kind of leadership formation that happens in the wide-ranging and extensive co-curricular and extra-curricular programs of the university.
Xavier SHS student Marielle Louise S Abao shared her "awesome" OrSem story. "My OrSem experience was awesome. It was so much fun; I didn't mind the heat."
Abao added that her favorite part was the talent exposition that capped the three-day event.
"The part of my OrSem experience that has captured my heart the most was the talent exposition," she related. "I saw a lot of talented Ateneans. I adored how confident they were and how they slayed every performance while having fun. It has become an inspiration to me to reach my full potential and share my talents to others."
According to Abao, her OrSem experience has been helpful in her transition to XU Senior High School.
"OrSem has become an avenue for me to establish new friendships with the people with whom I got to socialize," Abao said. "Indeed, Xavier University gave me a warm welcome that made me very comfortable with the new environment. It showed me that they can really mold and push us to our fullest potential." ∎