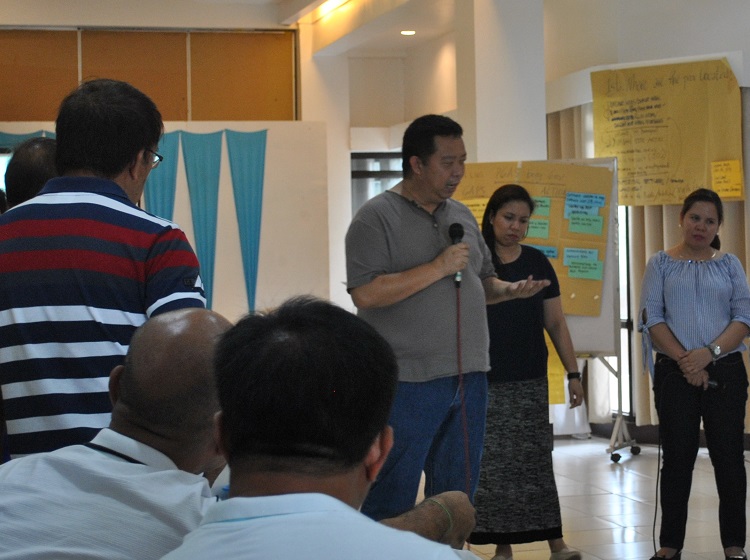 POVERTY ALLEVIATION. Xavier University - Governance and Leadership Institute director Dr Dixon Yasay shares on the role of the local government unit in the goal of reducing poverty in provinces. Supplied photo.
By Wilson J Hormeguera
Strengthening initiatives for poverty reduction was the main goal in a workshop recently facilitated by the Governance and Leadership Institute of Xavier University - Ateneo de Cagayan and organized by the provincial government of Agusan de Sur, the Local Development Planners League of Agusan del Sur (LDPLADS), and the Agusan del Sur Administrators Club (ASDAC).
GLI director Dr Dixon Yasay served as main resource person and facilitator who emphasized the crucial role of local government in the reduction of poverty in the province.
Yasay also emphasized the importance of goal alignment from the provincial government down to the barangay level.
"Thank you very much, director Yasay for helping us in this workshop. We hope we can achieve the target that we have set for poverty reduction," said Ronulfo Paler, provincial administrator of Agusan del Sur, who extended words of appreciation on behalf of the provincial governor. ∎