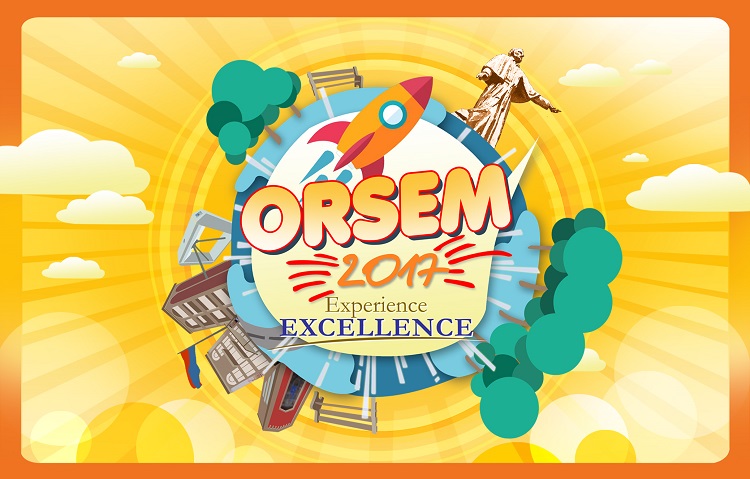 Experience excellence at Xavier Ateneo!
Xavier University is all set to welcome her second batch of senior high school students! Don't miss the Senior High School Orientation Seminar on May 31 to June 2 at the XU main campus.
Orientation Seminar or OrSem is the grand welcome Xavier gives all her new students. It's a glimpse of the vibrant university life we have here. Senior High School (SHS) students and college transferees will get to know not just the academic side but also the kind of leadership formation that happens in the wide-ranging and extensive co-curricular and extra-curricular programs at Xavier. It's Senior High, the Ateneo way.
So bring out your colored t-shirts and check out your track's designated color and schedule of activities. It's going to be a full-packed, fun-filled three days! ∎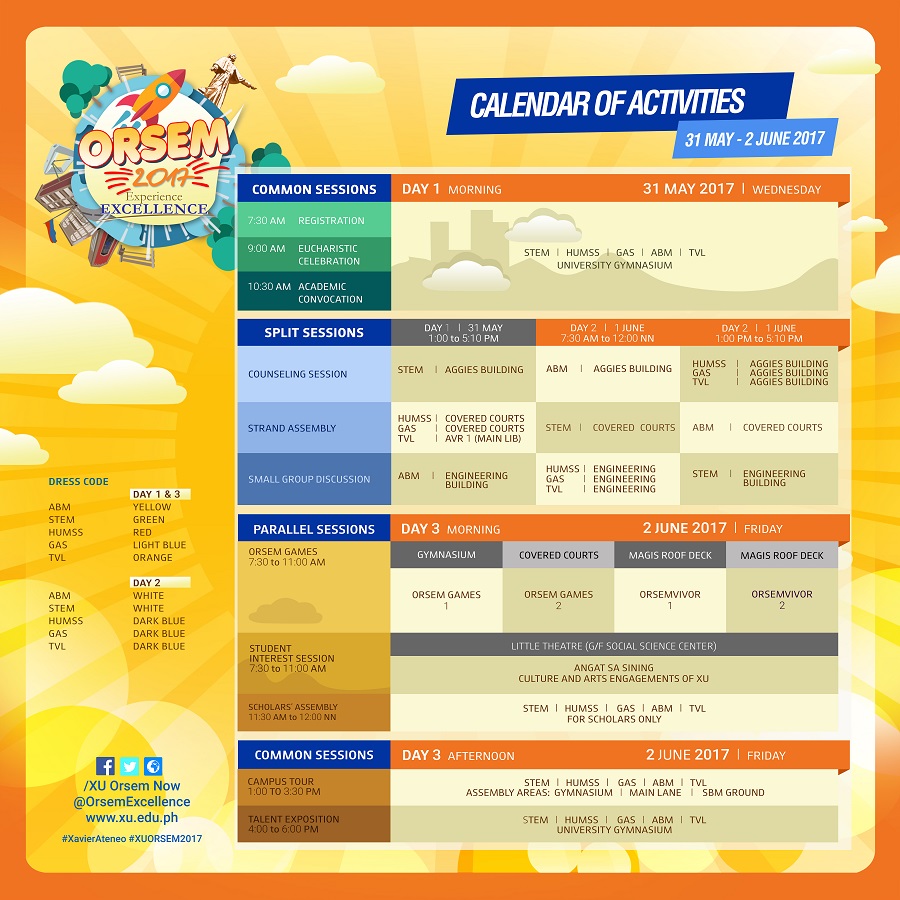 To download a larger size of this poster, pop over here.

REMINDERS:
· Please be at the Main Campus at 7:30AM on May 31 for the registration. Please use the Main Gate along Corrales Avenue.
· Take note of the schedule of the activities and report to your assigned venue ahead of time. Activities start promptly.
· Follow the prescribed shirt color for your strand. This will help us facilitate participants much easier.
· Bring 1 notebook and a pen. Avoid bringing other valuables (such as an iPad when your purpose for it is for taking down notes).
· Inform your parents of the ending time of the activities and the time you are expected to be home each day (with travel time allowance).
For regular updates, follow or like us on Facebook (XU ORSEM NOW) and Twitter (@OrsemExcellence).