WELCOMING THE ASPIRANTS. Microsoft Philippines program specialist Grace Co welcomes all Microsoft Education Ambassador applicants. Contributed photo.
Report by Anito Librando Jr
As Mindanao's only Microsoft Showcase School, Xavier University Junior High School - Ateneo de Cagayan hosted two Educational Ambassadors Program orientation and application sessions on Saturday, May 20.
More than 150 teachers from both public and private schools in the city and neighboring areas attended the event to formally start their bid to be part of the prestigious program.
Microsoft aims to train ambassadors who are passionate about uplifting the quality of education in the Philippines, innovations in the classroom through technology, and efficient and proper use of technology in teaching and learning.
Teachers who are accepted in the program will undergo a 3-day training course covering both soft and technical skills. They are then to choose an institution where they are to conduct training to educators.
Accomplishing these two phases will grant ambassadors eligibility for graduation and full access of the program benefits.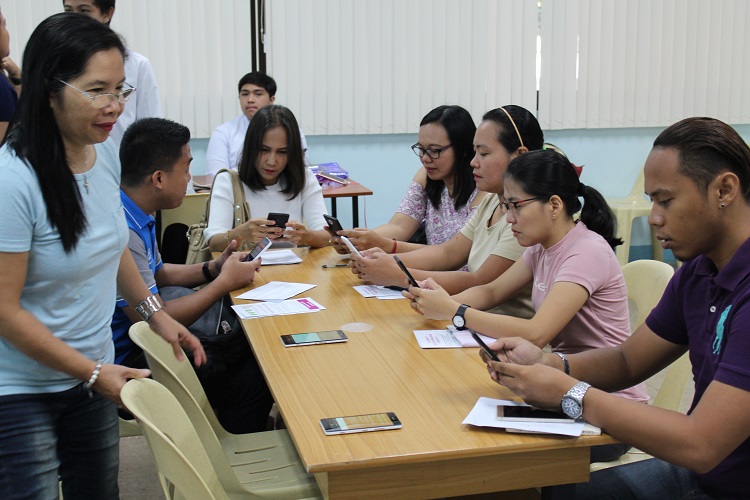 TECH-SAVVY. MEA teacher applicants complete their ICT Rubrics Assessment form online using Windows phones. Contributed photo.
Aside from sponsored skills development training programs, MEAs are granted access to the community of Microsoft Ambassadors, toolkits, involvement in programs activities, and opportunities for career development, exposure trips and engagement with subject matter experts and industry leaders.
"On behalf of Microsoft in Education Philippines, we are super excited to make this program bigger in Region 10 by enabling and empowering more educators through identified individuals who are committed in helping schools and students be ready for the opportunities of tomorrow," said Microsoft Philippines programs specialist Grace Co.
"We are thankful for partners like XUJHS, which is also our first Showcase School in Mindanao, and DepEd for helping us amplify this program in North[ern] Mindanao," she added.
XUJHS assistant principal for academics Lea Lilibeth Emata, who is also an MIEE, said: "As XUJHS will host the MEA 3-day training, with it comes a shared responsibility to ignite and inspire meaningful transformation in education. As a showcase school, XUJHS engages in collaborative work with other aspiring MEAs to empower educators to innovate and embrace changes in a digitally connected world."
This year's accepted MEA applicants will have their training on June 22 -24.∎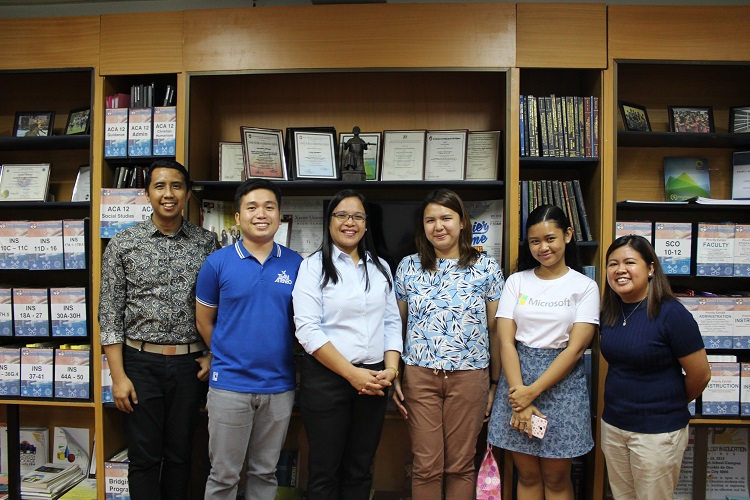 COURTESY CALL. Microsoft's Grace Co (third from right) and Gelaine Resurreccion (second from right) pay a courtesy visit to JHS principal Dr Pamela Pajente with JHS MIEEs Anito Librando (English), Renan Agad (Mathematics), and assistant principal for academics Lea Lilibeth Emata (Science). Contributed photo.