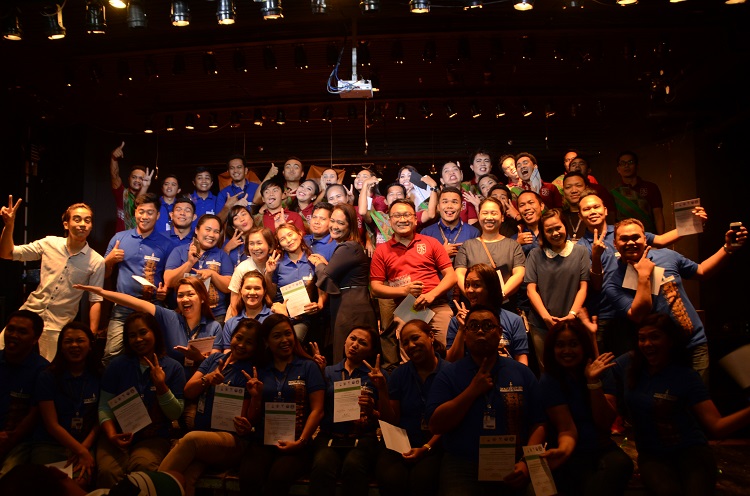 TEACHING ARTS AND CULTURAL EDUCATION. Graduate Diploma in Teaching Arts (GDTA) graduates strike a wacky pose after the awarding ceremony, the highlight of Paghanduraw 2017.
Report and photos by Alex Belen

The Xavier University Little Theater was packed with wonder on the last day of Paghanduraw 2017.
The event began on May 24 with Serendipity and Random Access, a multimedia art and poetry reading exhibition, and ended on Friday, May 26.
On the event's last day, the audience was treated to the short film "Ila Sofia," concerning a woman who goes to Camiguin searching for her friend, the eponymous Sofia, but is faced with a sinister secret.
Following the film, was a play based on a book "Luna: An Aswang Romance" by Gilda Cordero Fernando. The play, "Luna," follows the story of two lovers, Miong and Luna. The problem? The latter is the descendant of an atrocious line of aswangs. The former is a normal human. Everything comes to a head in the climax as the families of both lovers, purposefully or indirectly, tear the two apart.
The Music Ensemble by the Lourdes College Strings was a delight offered by talented youth. It ended up captivating the hearts of the listeners so much that they desired one more song after all the group's performances were finished.
After the musical treat came the awarding and completion ceremony of the Graduate Diploma in Teaching Arts and the Graduate Diploma in Cultural Education (GDTA-GDCE) of the Xavier Center for Culture and the Arts (XCCA). The graduates, who are elementary and secondary culture and the arts teachers, came onstage and sang their community song while donning their specially-designed sashes over their GDTA-GDCE shirts.
Strongly aligned with the objectives of the Philippine Cultural Education Program, the 24-unit diploma courses offered scholarship opportunities for region-based public elementary and high school teachers in the core subject areas (Science, Mathematics, Social Studies and English and Filipino Languages) and MAPEH (Music, Arts, Physical Education, and Health) to undergo a two-summer intensive training.
The scholars underwent modular lectures, excursions, field studies, and artistic performances and exposures over the course of the program. At the end, they came up with culture-based lessons and mechanisms, and were expected to apply these to their respective schools.
XCCA director Hobart Savior led the presentation of completers and distribution of awards to the GDTA-GDCE graduates.∎

RELATED READ: Cultural education diploma grads dared to bolster Filipino culture, national imagination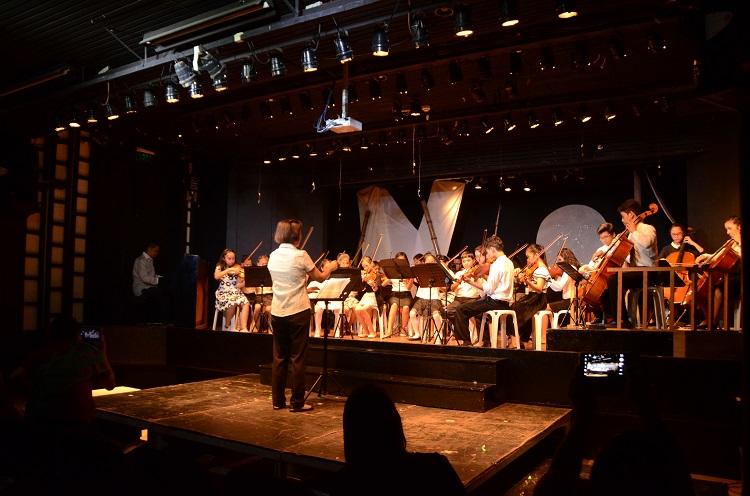 MUSIC IS IN THE AIR. Talented youth from Lourdes College offered musical numbers during the last day of Paghanduraw 2017.