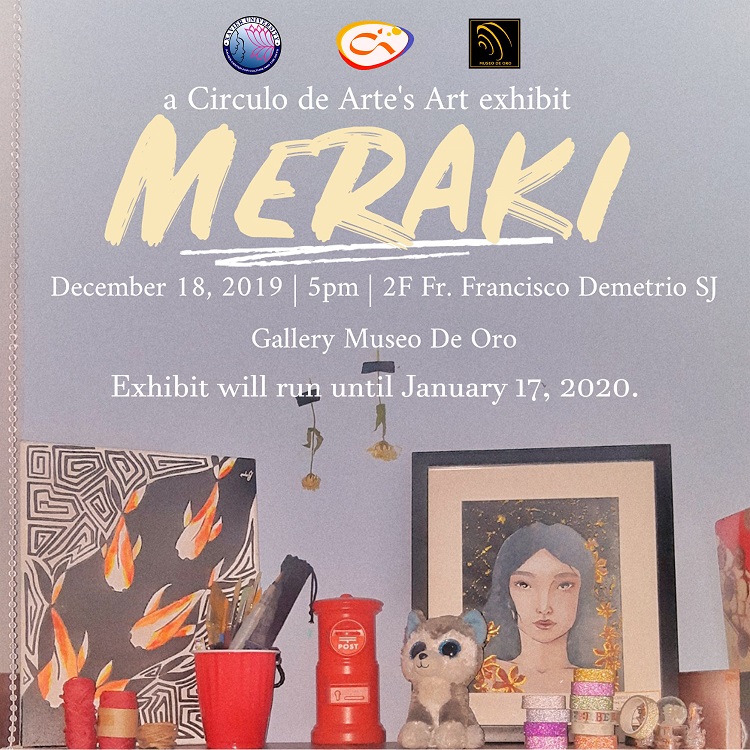 An artwork is a mirror of its creator.
On December 18, 2019, at 5PM, Circulo de Arte will open the "Meraki" exhibit at 2F Fr Francisco Demetrio SJ Gallery of the Museo de Oro.
This exhibit will showcase the members' souls, creativity, and love. Support our very own artists and visit thge exhibit!
#ArtOn!
#XUCDAMeraki