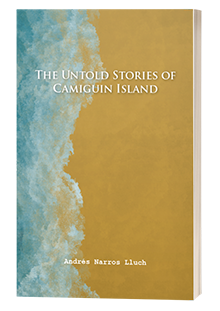 This combines ethno-historical research on Camiguin island with
fictional elements. Evoking the lush natural environment and
cultural atmosphere of the island, the book delves into the
island's past, beginning with the lives of early Manobo
inhabitants. The second part tells how the Christian missionary
center was established by the Augustinian Recollects, then
followed by an account on Camiguin's legendary warrior and
healer, Datu Mehong. The last part of the book recounts the
infamous volcanic eruption in 1871.
The Untold Stories of Camiguin Island
by Andrés Narros Lluch
Copyright 2020
ISBN 978-971-9094-30-2
213 mm x 138 mm
134 pages
Php 380.00