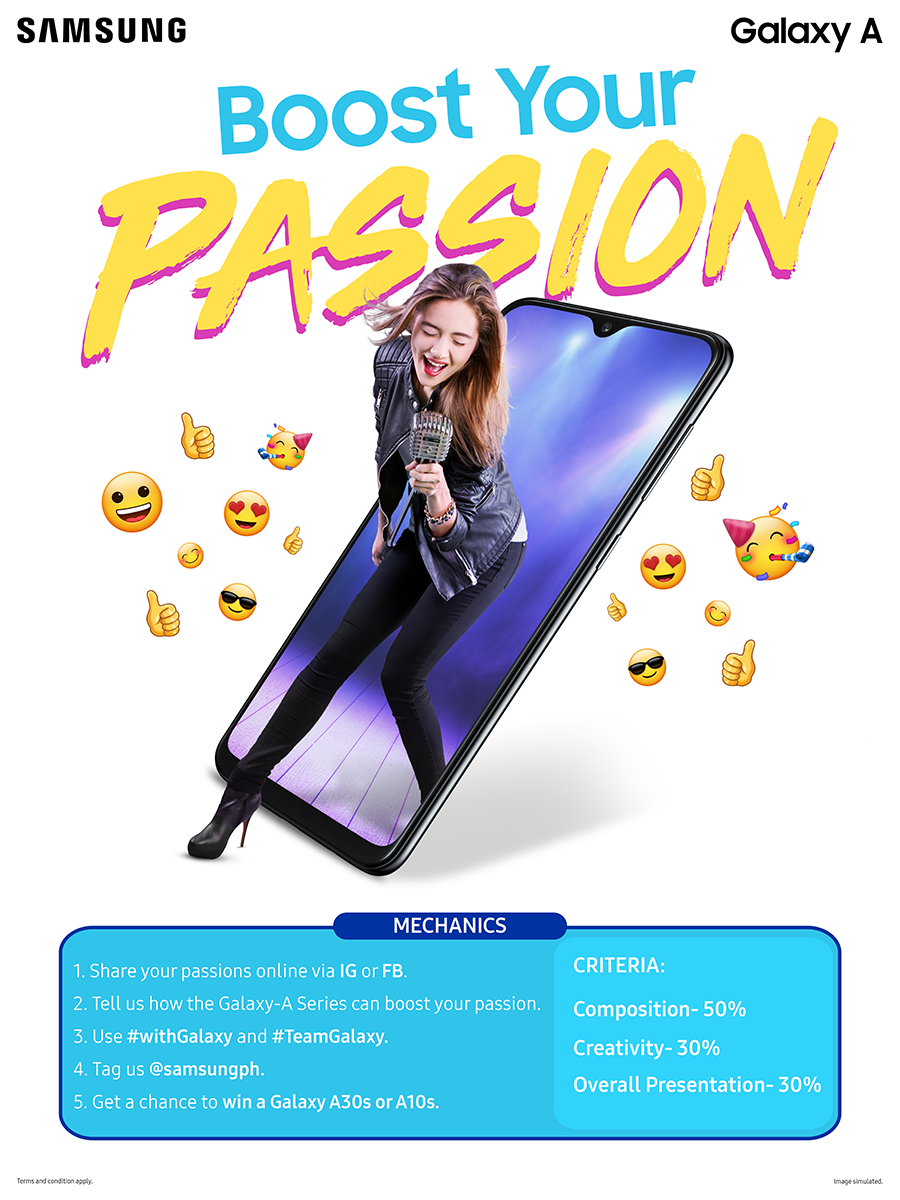 What are you most passionate about?
Xavier Ateneans, get a chance to win Galaxy A30s and A10s!
Share your passion to world and let us know how Samsung Galaxy A-series can help you in showcasing your passion.
1. Contestants must be current students of Xavier Ateneo.
2. Share your passion on-line via Instagram or Facebook
3. Tell us how the Galaxy A Series can boost your passion.
4. Use the #withGalaxy and #TeamGalaxy
5. Tag Samsung Philippines (@samsungph).
6. Don't forget to set your post to "Public".
Winners will be announced on the 30th of November.
#XUFD2019 #XUisYOU #withGalaxy #TeamGalaxy